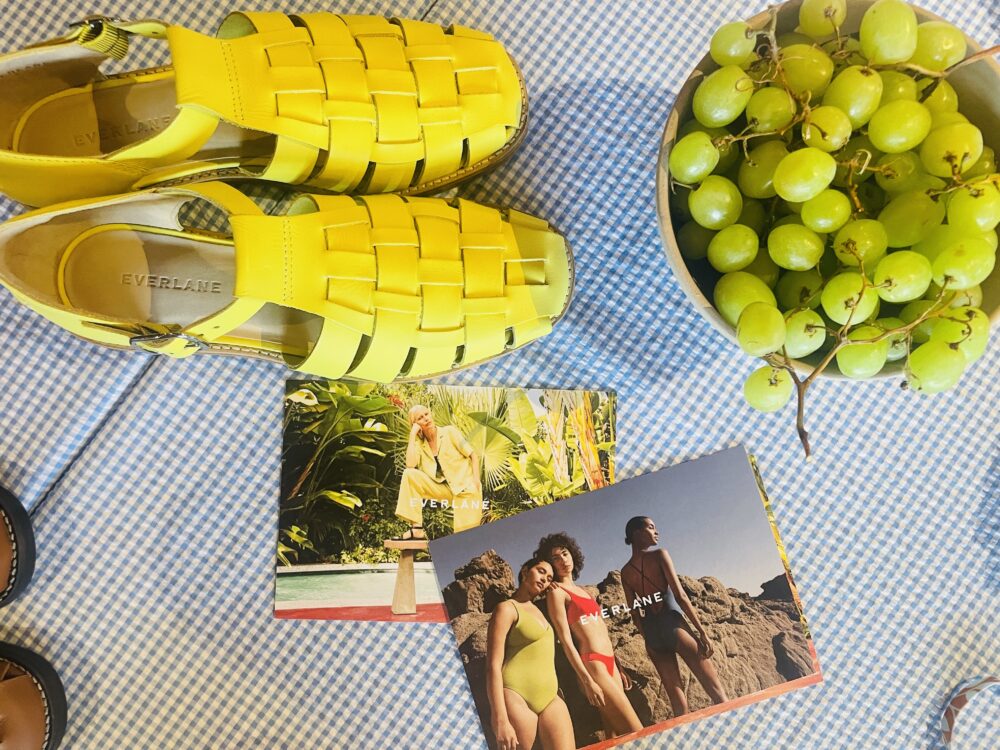 I know this is a little LATE as we're approaching Labour Day but now is better than never! Earlier this summer I stopped by the Everlane Summer 2022 preview to see everything from the Vacation Shop and Linen Collection. I fell in LOVE this the oversized blazers, bags, and summer sandals.
This summer I've been living in the bright yellow Fisherman Sandals in the first photo and going to work with my black Cactus Tote like you see below in brown.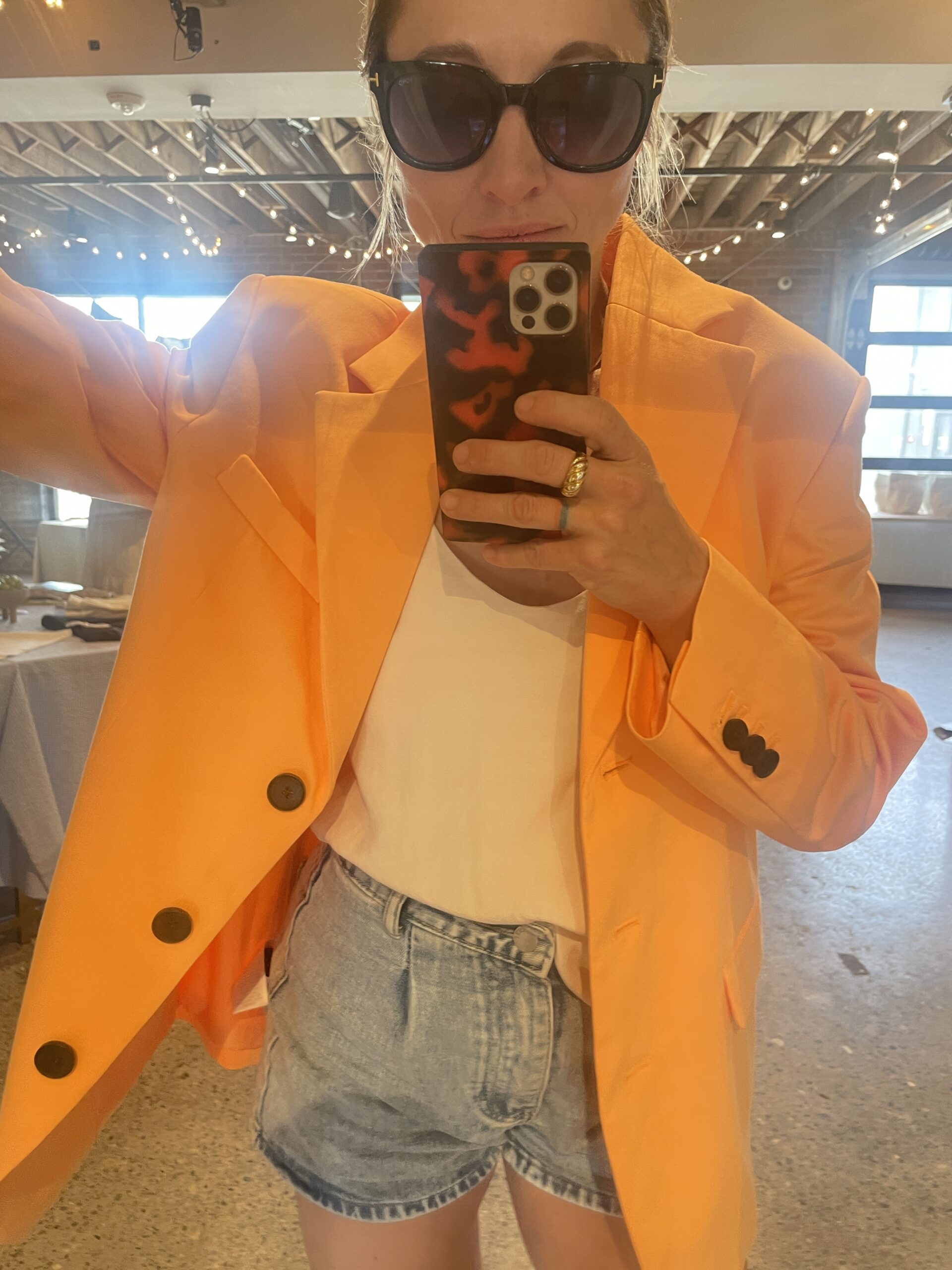 Here's a gallery with some of my favourite items! Use this link to save 10% off your first order. I've been shopping at Everlane for years and went to their flagship shop in San Francisco a could years ago. They always have well-made items that will be staples in your wordrobe year after year.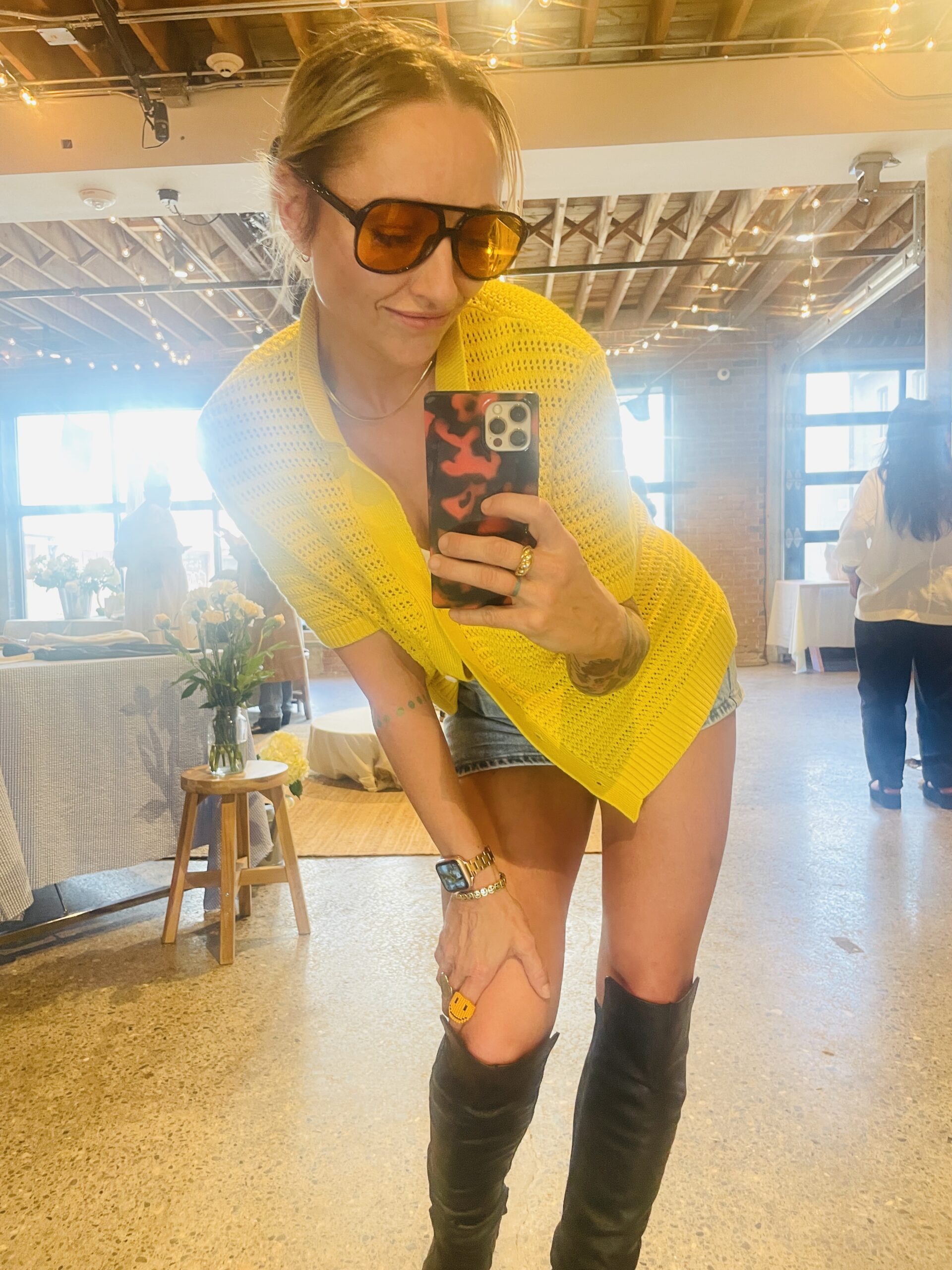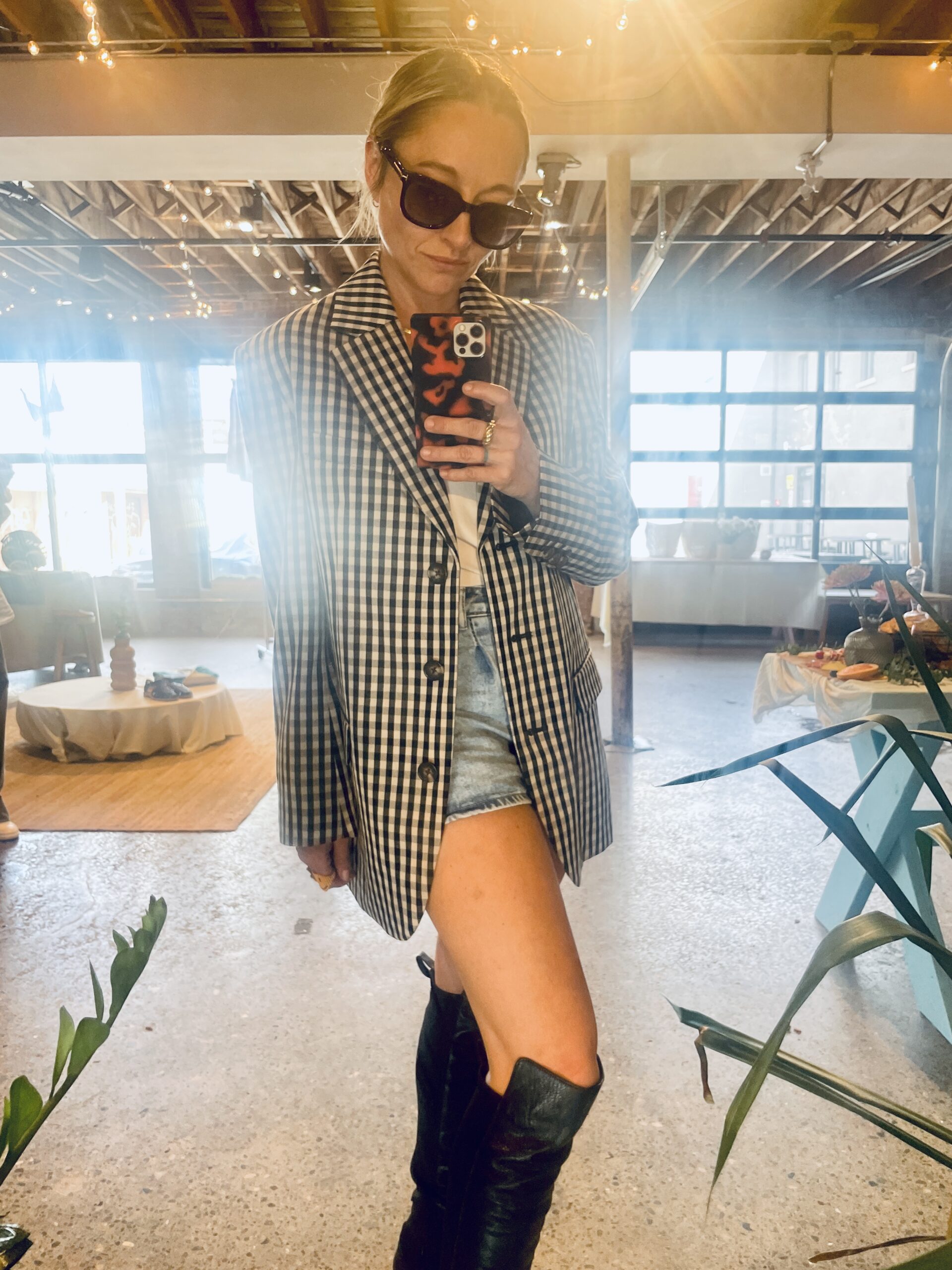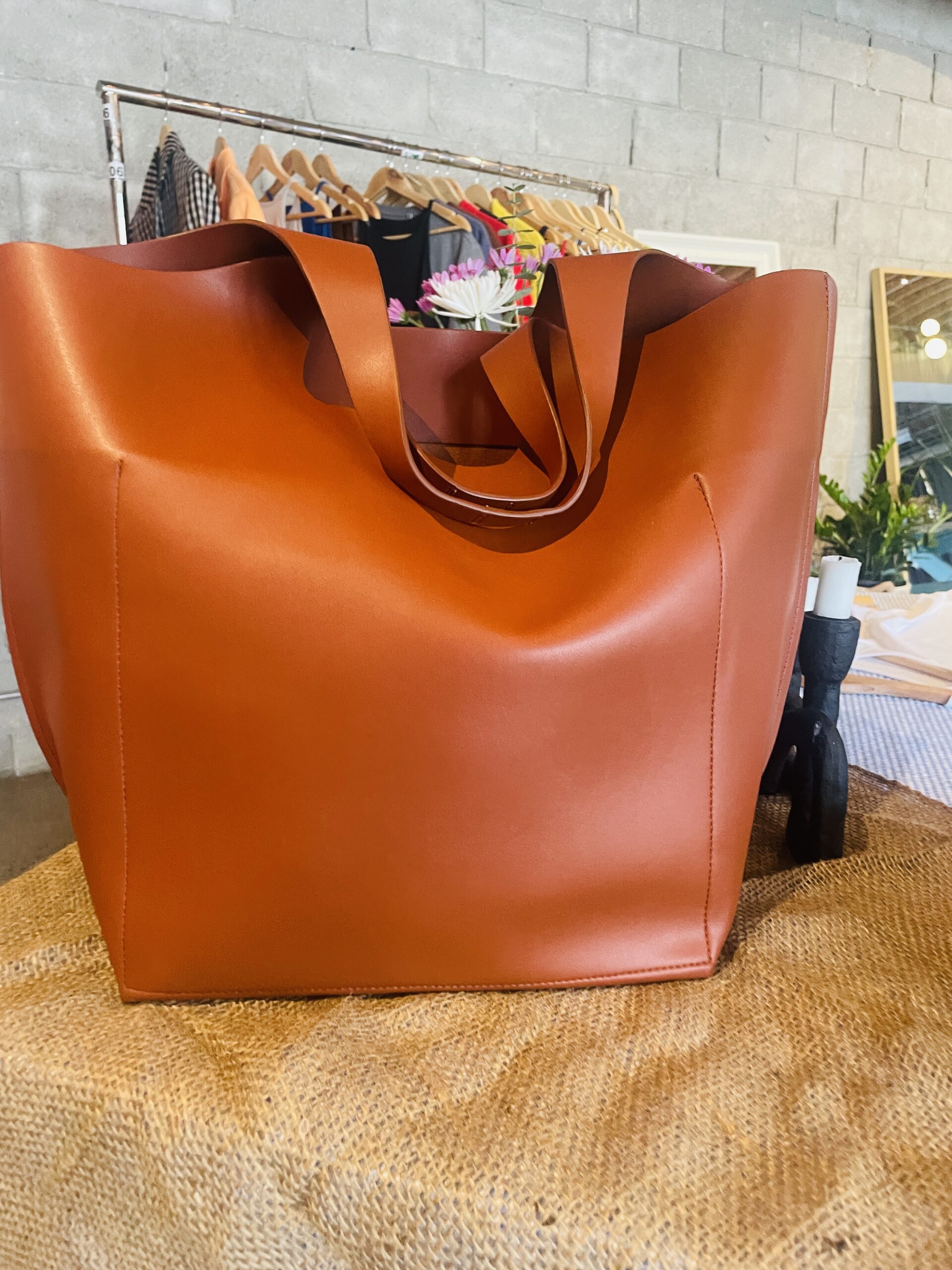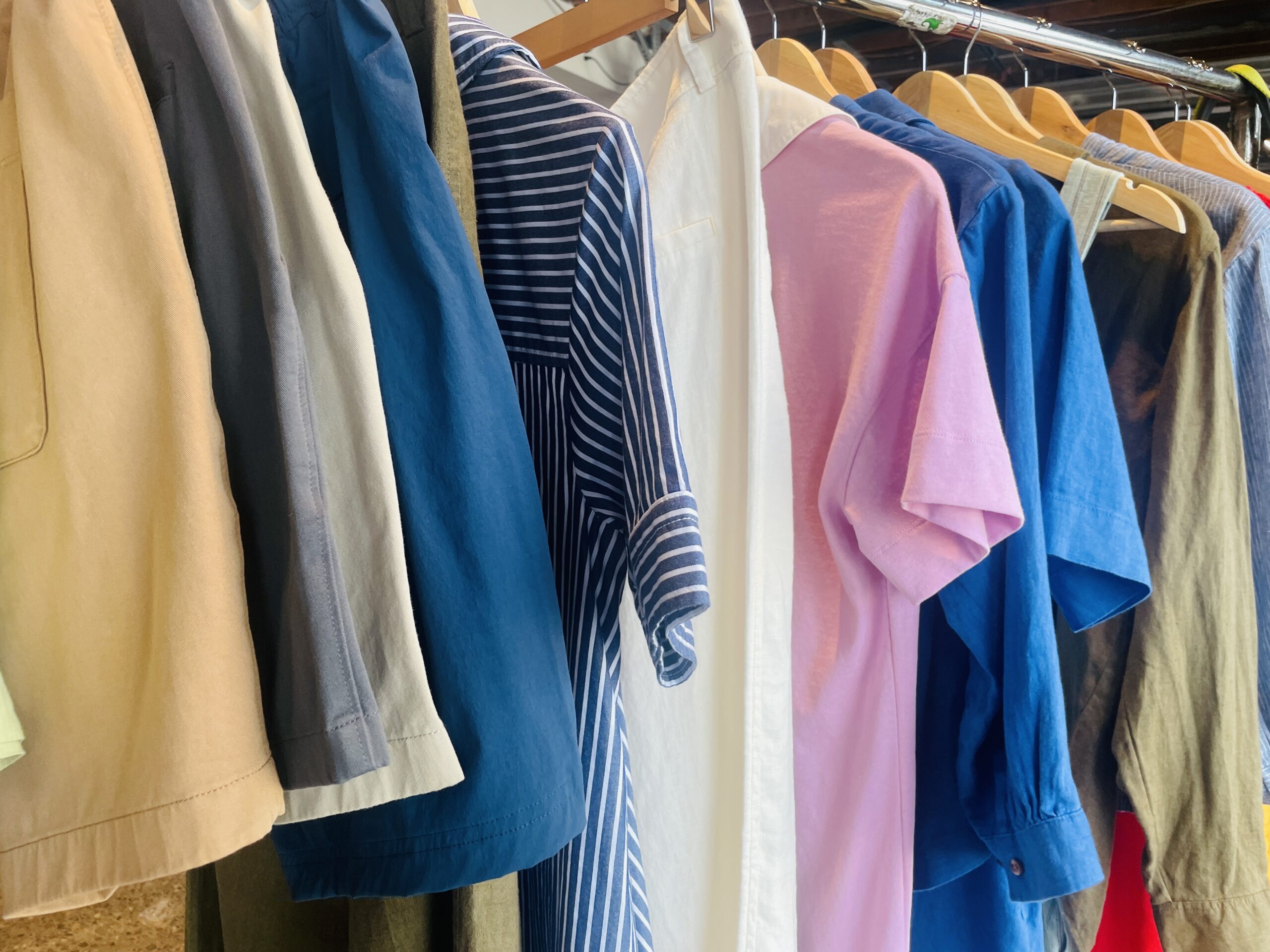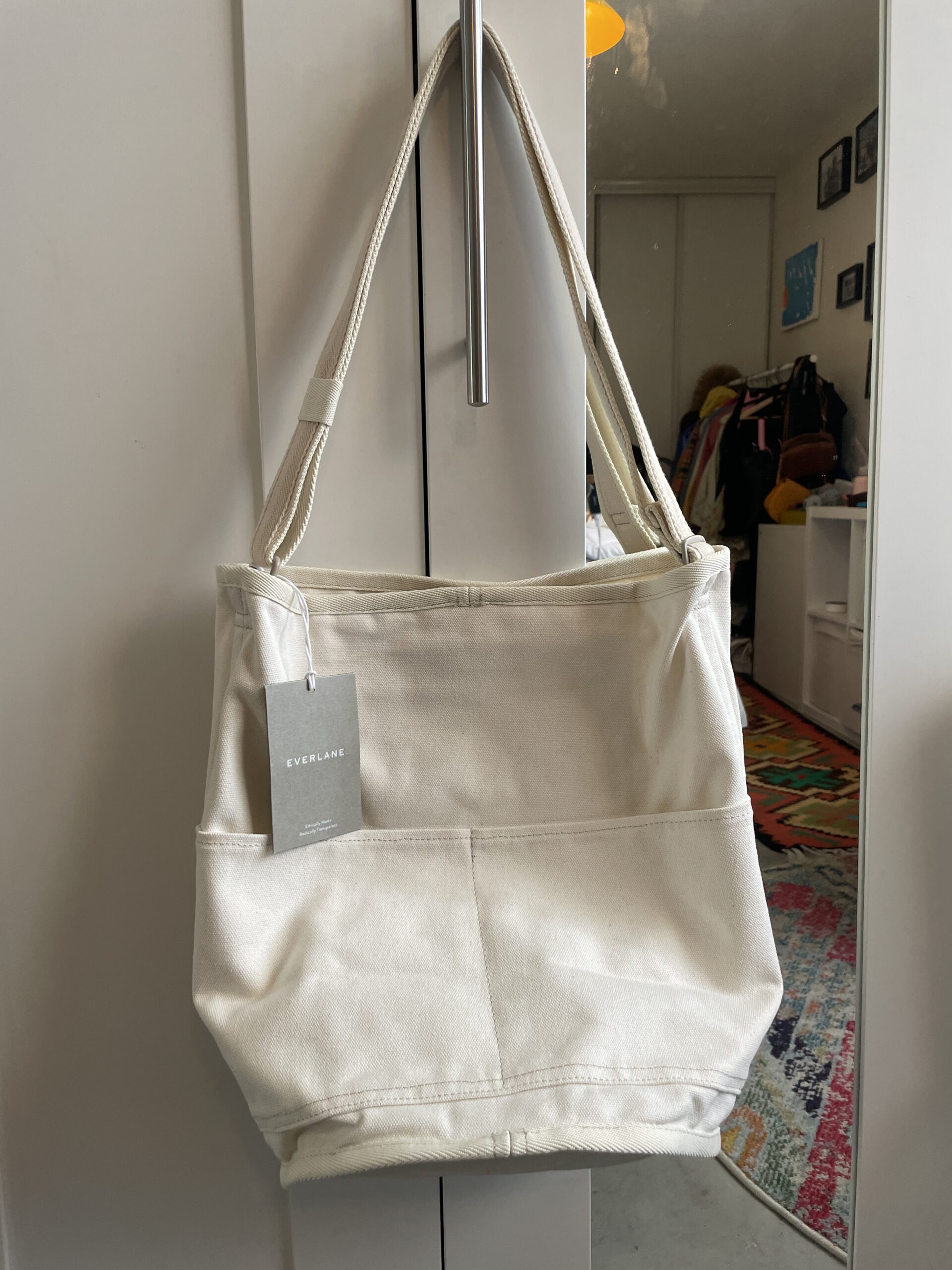 We were sent home this super cute white bucket bag that's perfect for summer days, boat trips or putting in your bike basket for a picnic. Was my first time trying Darling Mimosa, a perfect summer drink in a can. ☀️
Thanks to the lovely ladies at The Mint Agency for having me and gifting me a few goodies! I've already got my eyes on a few Everlane items for fall!