With restrictions opening up we're finally allowed to access more personal care services. I was so excited to go back to Youth MediSpa for their bespoke facial treatment. My last visit there was in July 2020 (Day 122) for a little Botox touchup.
After months of being at home, I've really started taking good care of my skin but some things can't be fixed with a good cream or face mask. This year I turned 39 and some skin concerns I have are signs of aging, sun damage, redness, and hydration. I was keen to get the bespoke facial from Youth MediSpa because it's catered for each person and their skin needs.
Youth MediSpa offers a unique MEDICAL perspective on facials, that combines cleansing, enzymatic exfoliation, and lymphatic drainage massage with a non-ablative laser to help stimulate collagen with soft soothing heat. This combination helps to tighten the skin, kills bacteria, and honestly feels like a 'hot-stone massage' on the skin.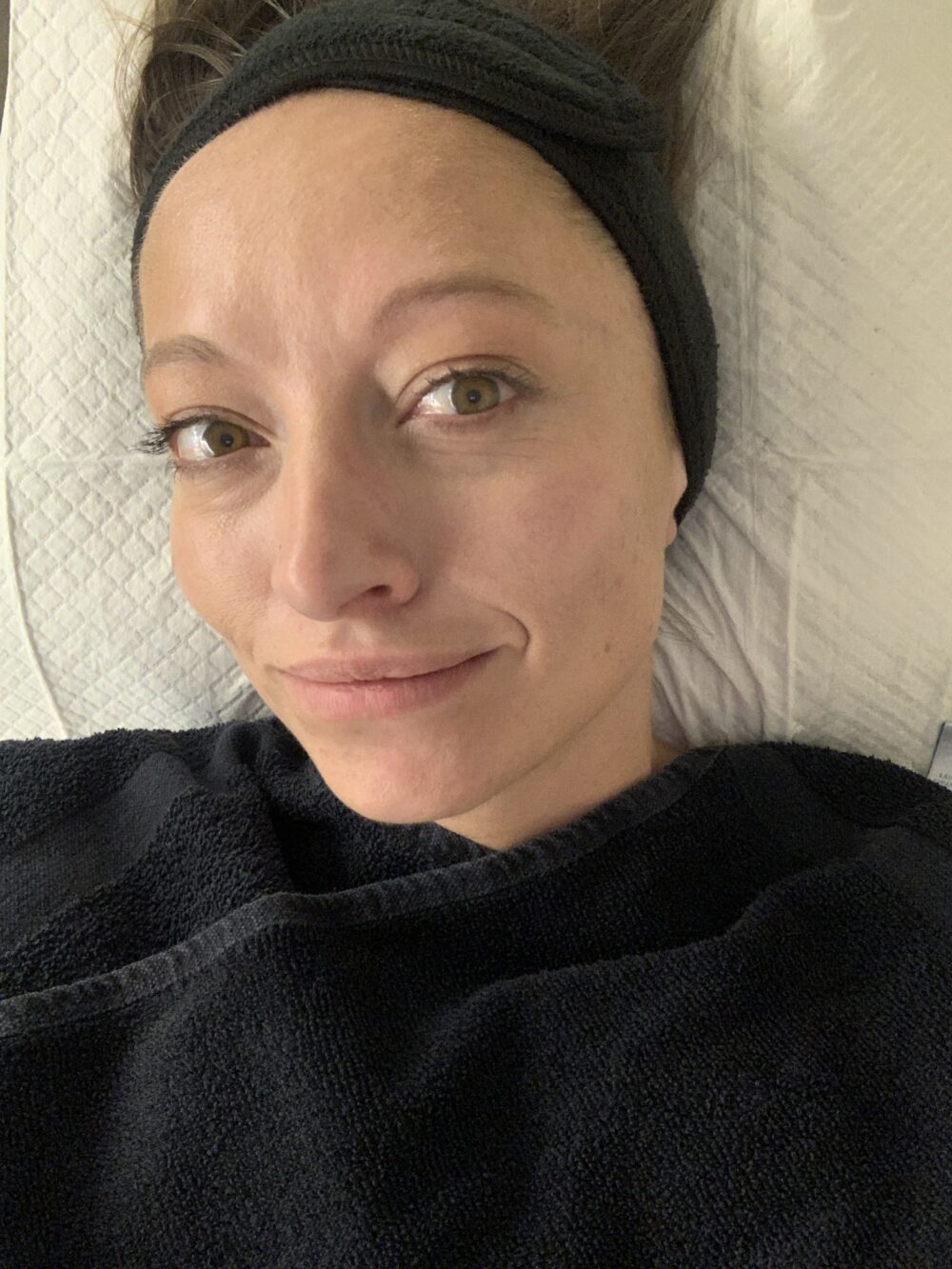 Along with being customized for your skin, the Bespoke Medical Facial is hydrating, calming, and is ends with custom serums, moisturizer, and SPF. My skin felt absolutely amazing after and even into the next day.
If you're looking to treat yourself and prep your skin for reentering society, I highly recommend Youth Medispa. They're located at 79 Berkeley Street in Toronto and you can book by phone (647-968-8467) or email at [email protected].
If you have any questions about my experience, let me know! Click the logo below to visit their website.