A couple of months ago I joined the Advisory Board board for a really cool tech startup called Hvr. I am super excited to *finally* share this with you! Ladies & gentlemen, friends, fam, YOU CAN NOW JOIN Hvr Beta! Get the app on Apple or Android here.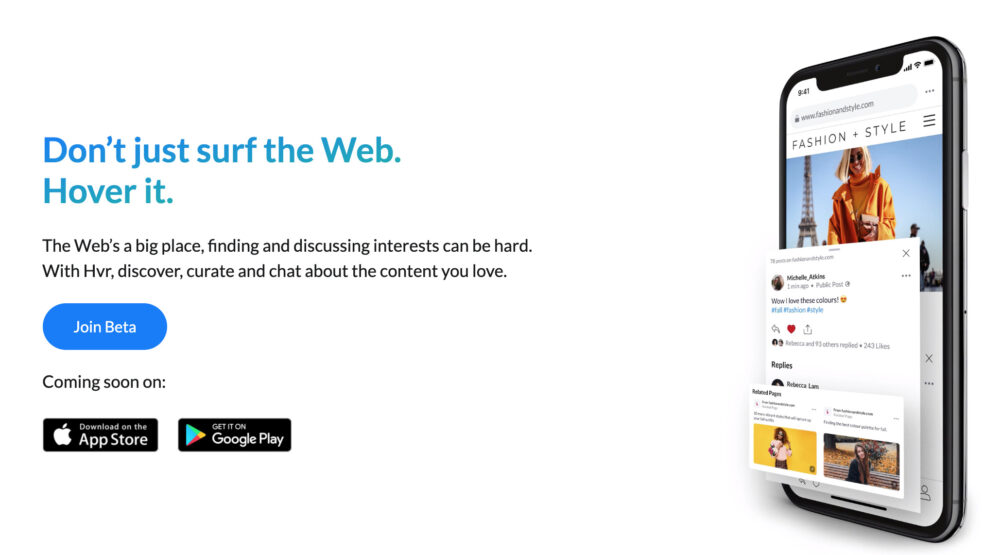 I've been inspired by this new concept since learning about it in February, Hvr combines the engagement of social with web browsing. We're making the web more social and I'm inviting you to join me in being part of it. The future is here!
What is Hvr?
Hvr is a new way to surf the web, bringing engagement back to the website. You can curate content, share articles, and discuss, all within the browser.
"Hvr is an app for iOS & Android that combines the features social networking with web browsing".

Nelson Thall, Hvr CEO
Think of Hvr like a sticky note on any website, comments hover on the content for anyone to interact with. For example, you had an amazing dinner at a restaurant, you share a photo in Hvr and leave your comments about the meal right on the restaurant website. When anyone goes to check out the restaurant's site within the Hvr browser, they'll see your post and can reply or share.
My first post on Hvr was in March and I've been testing and sharing on the platform ever since. I love how my Hvr posts on casiestewart.com allow anyone to reply or comment without having to leave the site. Years ago, it was a party in the casiestewart.com comment section but over time, comments moved to social platforms and I've removed the commenting function entirely. Now with Hvr, you can see what other people are saying and join the conversation, without leaving the app or logging into a comment engine. This is a HUGE step for publishers!
I've included a few screenshots from the app, the user experience is easy to navigate and clean. The discovery engine is constantly evolving, at the moment you can follow people, topics, or hashtags.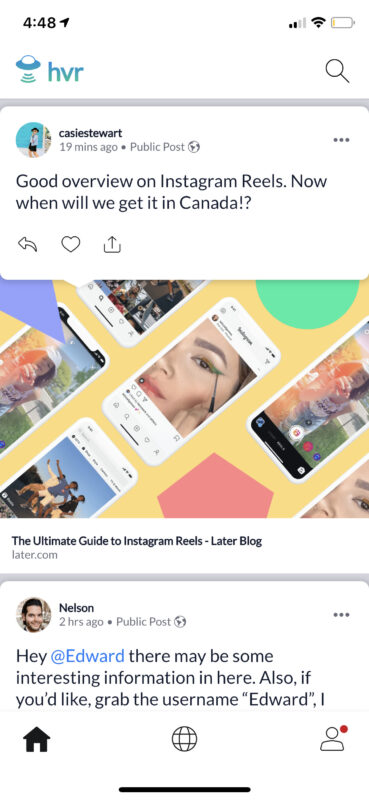 Today, Hvr CEO Nelson Thall took part in an IG Live chat with Conversation Agency talking about the creation of Hvr, the launch of Hvr Beta, and what's next. I watched it while I was creating this post, check it out below!
---
I'm really excited to be part of this platform and share more about Hvr as it grows and launches in the app store. Hrv also has a really exciting Affiliate Program that I'll share more about in my next post. If you can't wait until then, check out this link to learn about it and feel free to ask any questions.