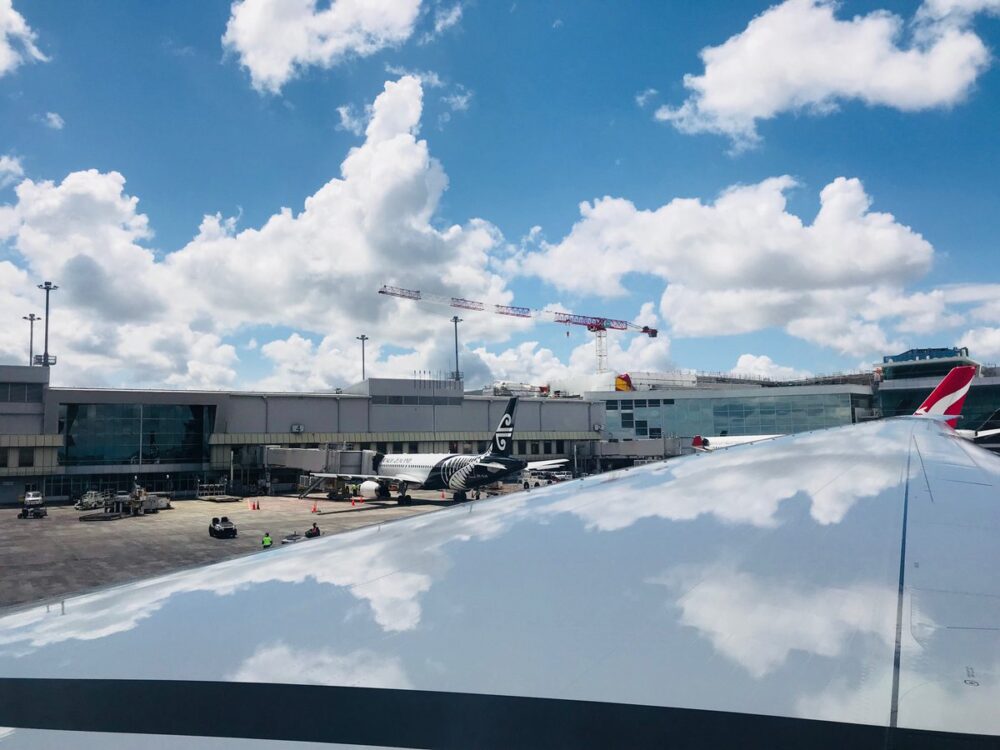 Helloo! I'm on United flight 916 from Auckland, New Zealand to San Francisco, California. Mum and I are watching Battle of the Sexes movie about the Billie Jean King story. For years I've had a Billie Jean King quote framed on my wall that was given to me by mum when I was a teenager. Perfect timing for this movie considering what's happening in the world right now. As the plane took off I put through an order for a 'Time's Up' shirt via PayPal on my phone. Mum thought that was pretty cool and such a 'me' thing to do as the plane was taking off.
As we were boarding I got a notification a new game of HQ Trivia was starting. I've got mum hooked on it this trip. We haven't got higher than 7 questions but what does it matter?! we both love Scotty (the hilar host) and we have a bunch of laughs every single time.
Passport in 1 hand @ScottRogowsky in the other. Boarding in AKL heading to SFO! HQ BABYYYYYY! pic.twitter.com/JJPK4vzzI7

— CASIE STEWART ☀️ (@casiestewart) January 15, 2018
Before driving to the airport I bought 2 books of stamps and sent off a pile of postcards I've written this trip. I asked people to give me their address and also sent them to people I've worked with or haven't seen in a while.
I love travelling so much. Sending postcards is something I've been doing the last few years and it always makes me feel great writing them and sending sunshine to people around the world.
Sent heaps of postcards before I came to the airport! ??☀️?✌??❤️ pic.twitter.com/pBNxGrS0wO

— CASIE STEWART ☀️ (@casiestewart) January 15, 2018
This trip was really awesome. I saw parts of NZ I've always wanted to and spend a good chunk of time driving the open road by myself.  I learned a lot and mum's said she learned a lot from me about travelling too.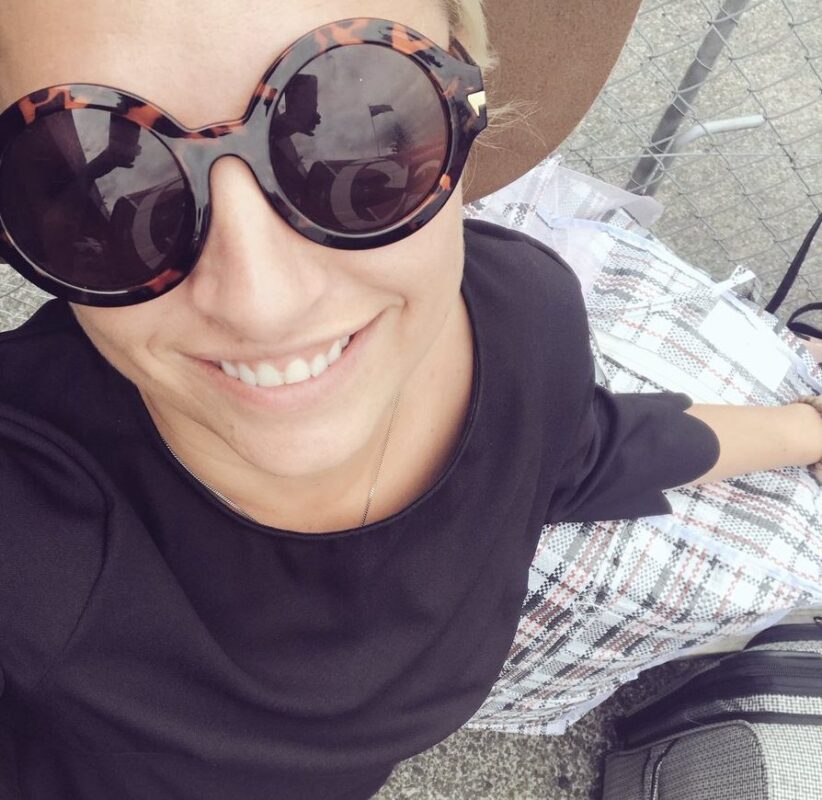 ---
I'm really proud we made it through the 21 days together and came out strong. There were some hard family times to go through and a bit of drama but we stuck together. Both mum and I feel at peace with Nana, it was hard but it's good we were there. We have nothing but pure joy when it comes to the family and all the cousins. I got to see so many people and build/form new relationships. Mum spent a few extra days in her hometown hanging out with cousins and old friends.  I feel non-ironic, honestly actually, blessed to have great people in my life.
I also feel pretty lucky to have such a great mum. Yes, there were times she drove me crazy (what mother doesn't!) but we also had so many laughs, went for walks, stopped at nearly every vintage shop we saw, and drove long country roads singing along to Adele (haha). we didn't make it yoga but there's time for that.
Excited to be coming home and have memories to last a lifetime. They are serving lamb as the lunch on the way home with couscous and it is delicious. I love new Zealand food! We are also having Heineken!
With love from the sky at 35,000 ft!