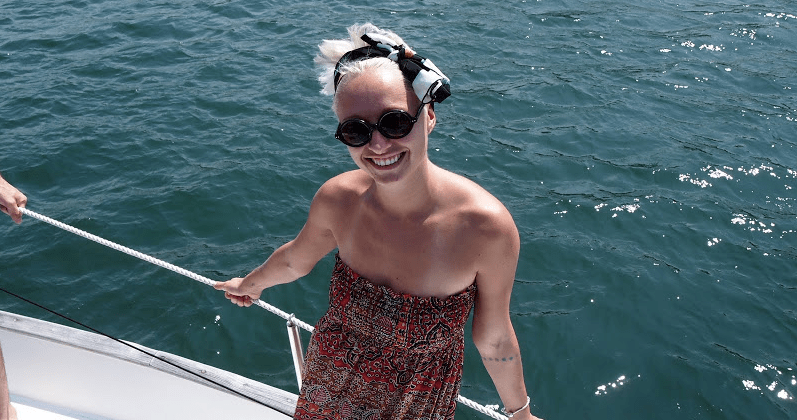 After working with travelcuts earlier this year, I'm happy to share they've hired me as a travel expert to judge their travelcuts Doc Film Fest. Yeah baby! The festival will be a collection of short travel docs covering awesome featuring young travellers on exciting and unique adventures.
This is the first teaser trailer for the four-part mini-series.
[iframe id="https://www.youtube.com/embed/-lQOwG2XNAQ"]
Now it's YOUR chance to show us where you've been. At the end of November, we'll have an official screening where the top three submissions will be showcased as well as the full-length videos from the mini-series. One finalist will be announced as the winner of the $2,000 travel card. Look out world!
How to Enter the Travel Cuts Doc Film Fest
Upload your video to YouTube and include your first name + last initial and #travelcutsDOC in the description. Videos should be 2-5 minutes in length, and must be created by YOU! If you're using footage from a trip you took a while ago, make a nice new cut for your entry. Contestants must fill out the form on travelcuts.com/filmfest, only entries accepted will be those submitted using the entry form.

On October 21st, we're hosting on online Twitter chat from from 9-10PM and Id love you to join. I'll make sure to remind you closer to the date! We'll be talking travel destinations, tips and tricks I've learned, the importance of insurance, and more.
For more information in the Travelcuts Doc Film Fest or available packages visit travelcuts.com/filmfest.
Excited to see the entries and all the exciting adventures people have gone on. Sure to be a few things I'll add to my bucket list! ✔️✈️🌏
☀️ CASIE
About Travelcuts

Travelcuts is a trusted Canadian travel company. At one time located on university campuses, today travelcuts is an online-exclusive brand, but continues to focus on searching out and delivering the best deals on everything from flights and hotels to all-inclusive vacations and tours. Travelcuts is owned by Merit Travel Group.