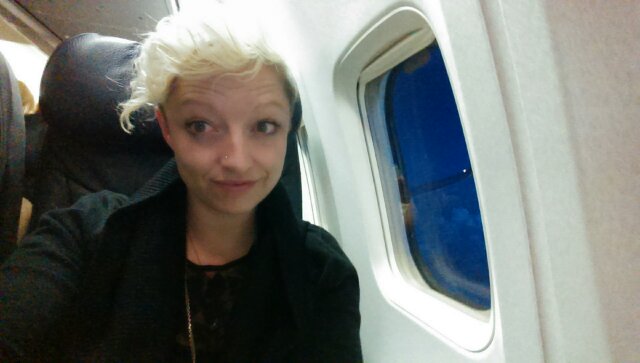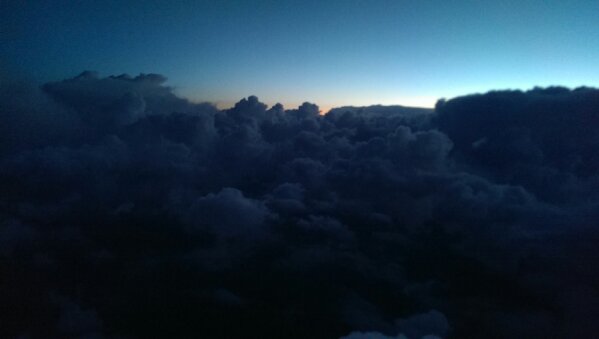 The clouds flying in to Toronto this morning at 6am were so incredibly beautiful. It was like a movie. Floating through the air with these big fluffy things. It was turbulent and lightening ready to strike any moment.  I could see it flashing across the sky in clusters f clouds. All I could think was 'please get us safely to the ground'.
The landing was smooth and I exited the airport within about 15 minutes. Photos are taken with HTC One and the video was magically put together by the phone's photo assistant, Zoe. She's awesome! I'm planning to show her off in an upcoming Coral episode of THIS. Subscribe to the channel at youtube.com/coral.
It's so lovely outside. If you're stuck in the office make sure you pop outside for a tour around the block, catch some rays.
Have a beautiful day, 
CASIE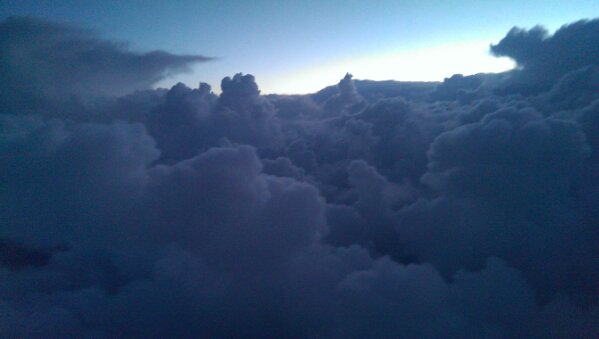 This was a neat social campaign from YVR during their construction. They asked people to share photos on Instagram and Twitter tagged #YVRCANADA then displayed them in large stickers in the airport as it is being renovated. Vancouver, I like you.