Let me start this by staying I felt like complete shit for a lot of last year. Behind the many smiling selfies, I was in pain, depressed, and trying to ignore nerve damage in half of my face. I had been treating my body like garbage with alcohol, bad food, no sleep, and something had to change. I gained a bunch of weight and after being small my whole life, I wasn't happy. I couldn't live like that anymore.
For a lot of 2009-2019 I went to multiple events a week, sometimes several per night. I was always on the go. I ate like crap and drank multiple times a week. When I hit my 30's, my body changed, I gained weight, then I had a breast reduction, nearly broke my back w/ two cracked back ribs, and closed out the decade with a fractured my collarbone. A lot of good things happened in the last decade too but I've already shared that stuff.
For years I dreamed of being a better me, one who ate healthier, felt good in a bathing suit, had longer hair, and genuine happiness that shined out of her face. That's who I wanted to be so I started doing things differently. From September to January, I lost 20+Lbs and man does it ever make a difference. I'm saving time every day by not stressing over my clothes not fitting. I feel mentally and physically stronger. I have more energy and I'm happier. Here's the low down on how I get here and I feel confident that I will stick to it this time because I love the way I feel. ?
Fasting
August 2019 I started intermittent fasting, 8hrs eating window (noon-8pm) and fasting the rest of the day. I started to feel healthier, more energized, and leaner (slowly). This doesn't work for everyone but I like it. I recently started using an app called Zero that tracks your fast. Some days I stick to my 16:8 goal, some days I go longer, sometimes I don't. I try to do what feels good.
Working Out
When daylight saving time kicked in October 2019, I stuck to my same sleep schedule (early riser) and used that extra hour to go to the gym. I started with 10min a day on the treadmill. I already had a membership at LA Fitness and after not going for most of the year, I was ready to put it to work.
I didn't post about working out and I didn't really talk about it until recently. I did it for me, that's the only person I had to show up for. Since then, I have learned to love working out. I keep my gym clothes beside my bed and almost every morning, I make coffee, get into my gear, and go straight there. I like the treadmill and Nike apps for the gym (NTC, NRC), and Asana Rebel or YouTube for home workouts.
I attempted and failed at working out MANY times. This time I was motivated by the end of the decade and becoming a better version of myself by the time 2020 arrived. Over the past few months, I worked out no matter where I was and if I didn't make the gym I did something else (walk, weights).
I usually go to the gym at 6:30-7am when it's not too busy. I also wear a lot of the same clothes, I don't stress about what to wear. You'll find me in cropped cannabis t-shirts and Lulu's or Joe Fresh leggings (they're the best!). FYI if you are shopping at joefresh.com, use Sasha's code SASHA25 for 25% off. These are my fav ones and they're two years old.
Slimwave
In November 2019, I did five sessions of Slimwave at The Lash Pro Studio. I was invited to try it by their PR Team and there was no chance I was saying no to that. It's about $700 for 5 sessions.
The treatment uses an electro stimulating machine to work your muscles for 45 minutes, which works out to over 600 sit-ups. You are also wrapped in an infrared blanket that makes you sweat A LOT.
Infrared treatments warm your muscles during the Slimwave treatment, improving the blood circulation and lymph drainage, reducing swelling and improving the appearance of cellulite.
After my first session, I noticed a difference, maybe it was water weight, but I felt energized. My treatments were twice a week spaced out over three weeks.
Slimwave is a non-invasive and painless transformation alternative to liposuction, plastic surgery or cool sculpting.

Slimwave Technologies Canada
I definitely saw results from 5 sessions. It was a GREAT motivator to kickstart working out & eating well. I would love to do a few more sessions to target harder areas like stomach and thighs.
Idk why I wore this outfit for my photos so this is a bit embarrassing to share. You can definitely see my waist and ribcage are smaller, stomach a bit more toned. We couldn't target the lower abs because I have an IUD but I would love to do that another time.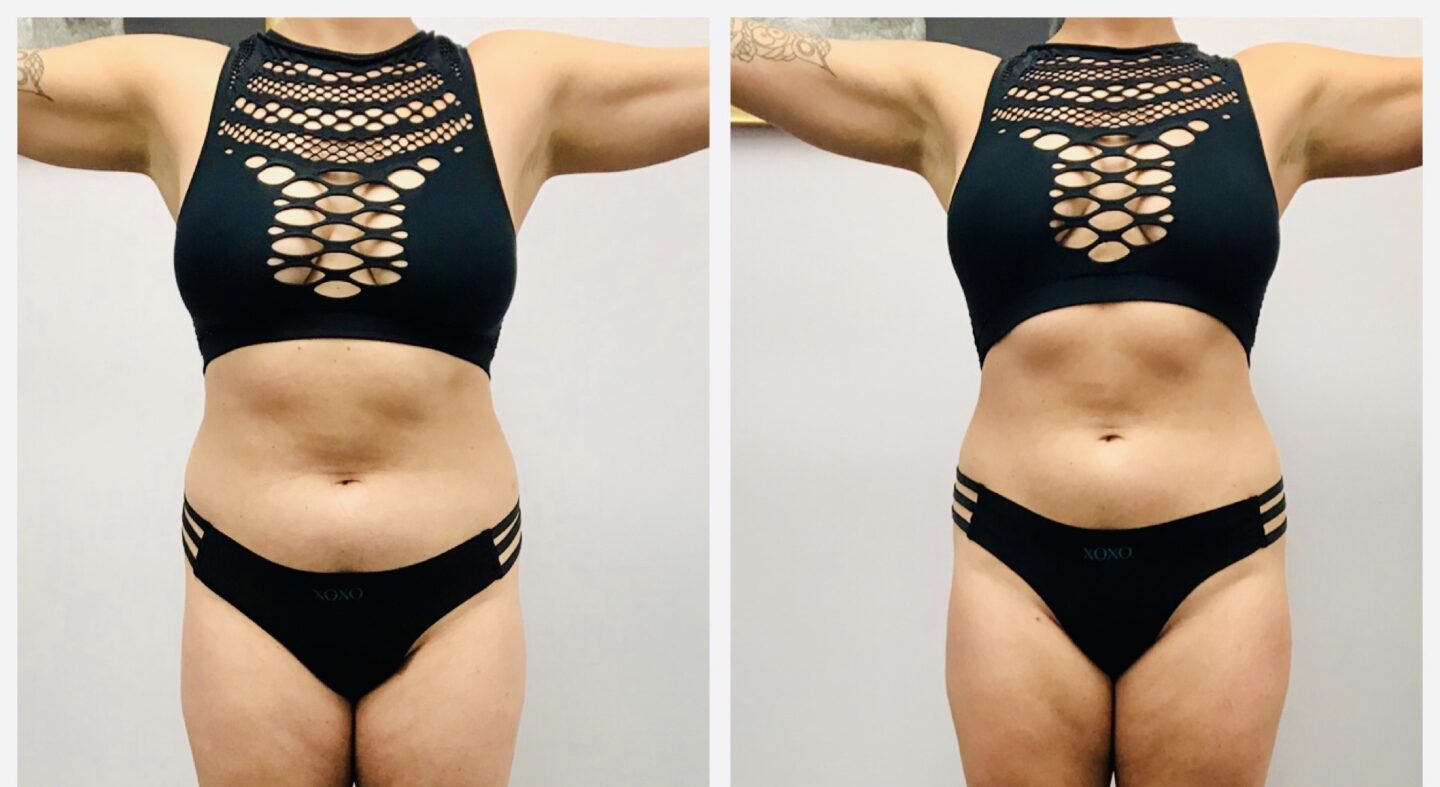 Slimwave Video Diary on IGTV
On my most recent trip to Cuba, it was the FIRST TIME I felt good in a bathing suit in over 15 years. My whole life I had huge boobs so it was always a struggle to find a bathing suit to fit them that didn't look weird. I don't normally post sexy or revealing photos but I wanted to remember this moment.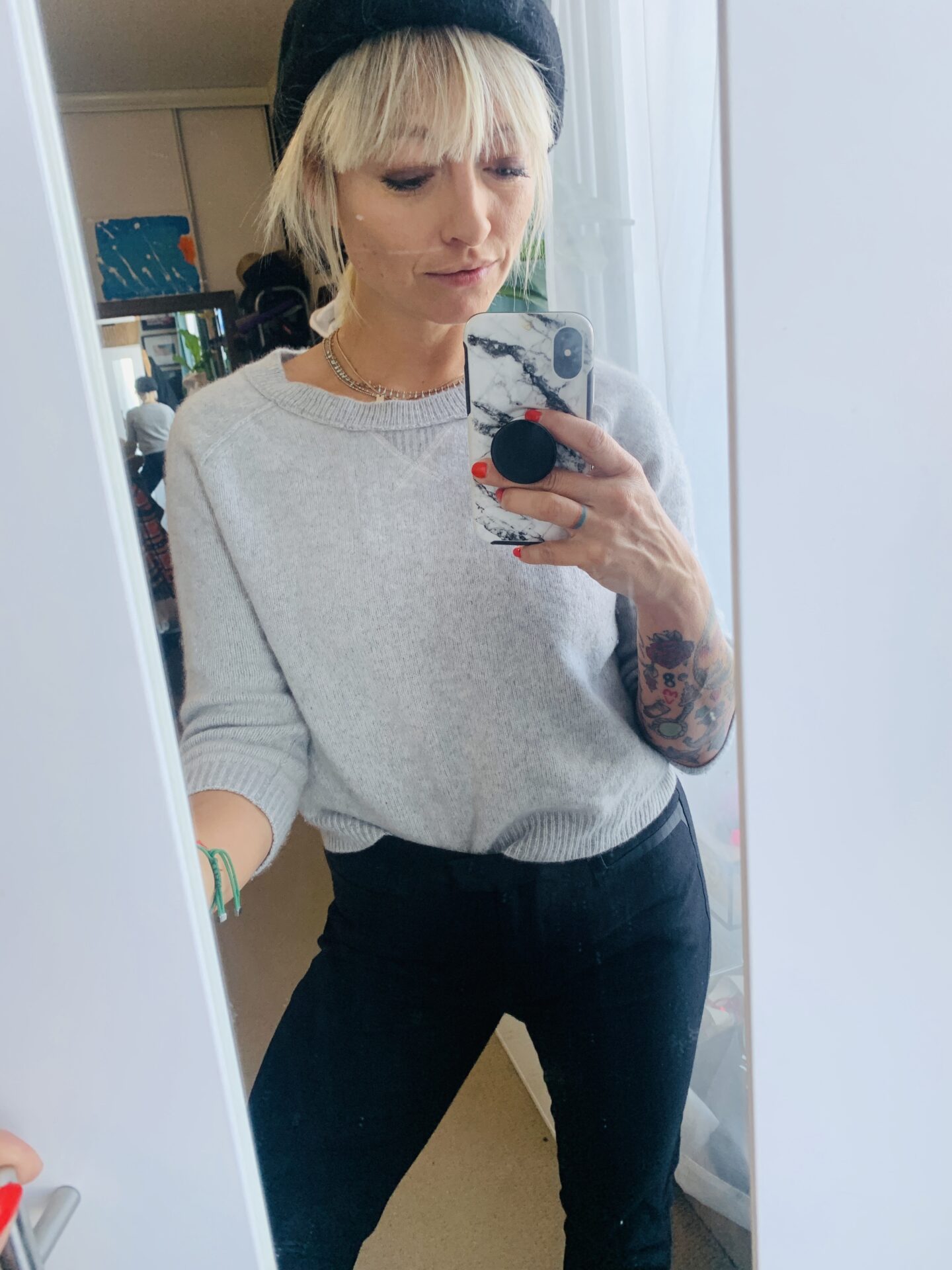 A bunch of people asked about how I liked the Slimwave process. Sharing in a blog post (and video!) so I can go back to it when I feel down or perhaps reading this will inspire someone else. Also, feel free to invite me to a workout class anytime!
If you have any questions about Slimwave, finding motivation, or just getting started, reach out anytime. I'm always here for you. ?