A few days before we went to the Venice Film Festival in September I was booked on a holiday campaign. It was the first job I booked with my new agent and part of what got me the job was my selfies! Ha. I do have a LOT of practice!
I went for a fitting the day before the shoot and when I showed up to set, I was so happy they picked this cute, red, sparkly number. Totally something I would wear!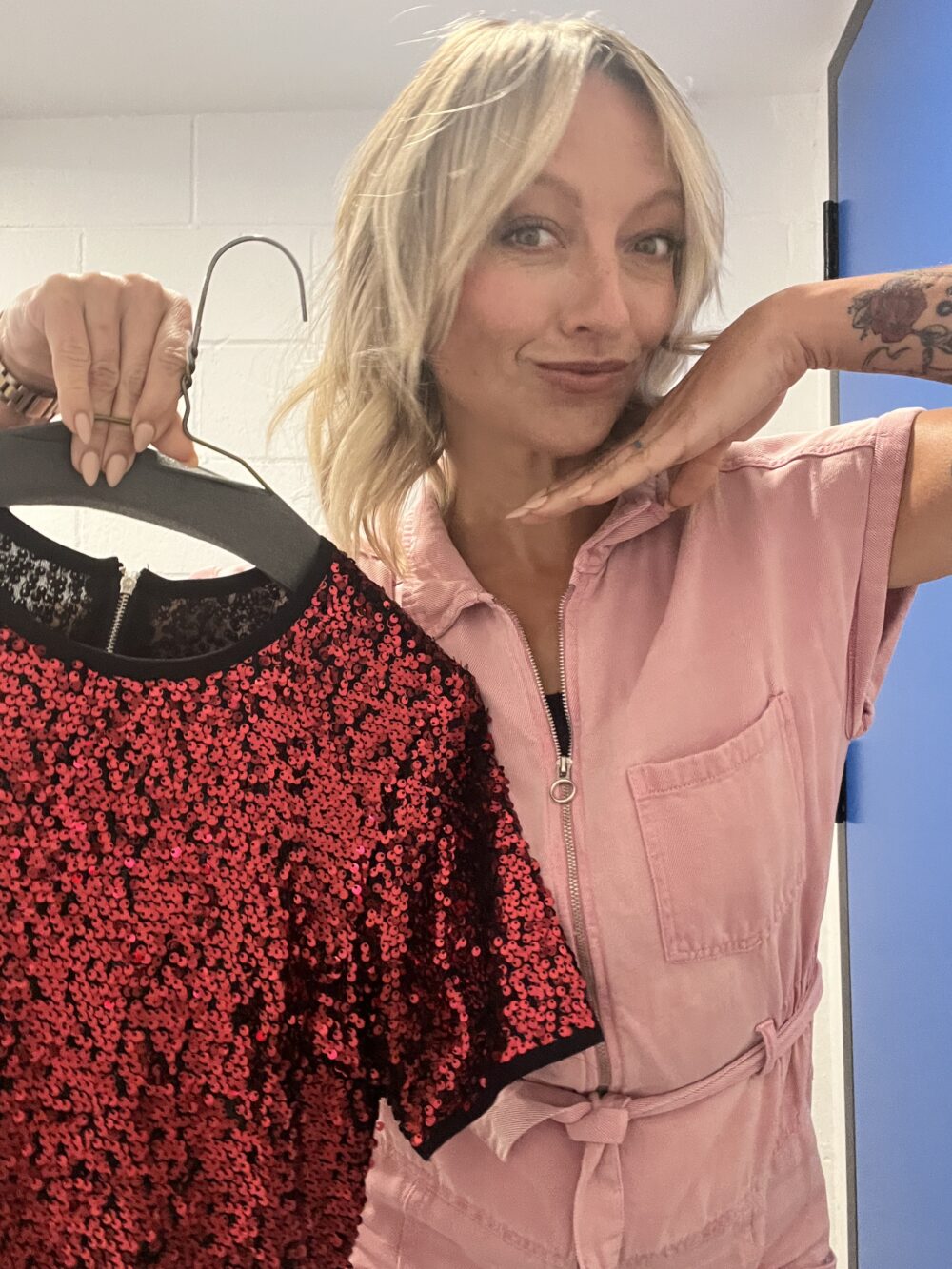 The Metro Holiday campaign is now LIVE across Ontario. I love that it says 'Catch the excitement' on my photo. You will see posters in Metro grocery stores and I have heard it's been seen on a bus and in a bus station. I hope there's a billboard somewhere!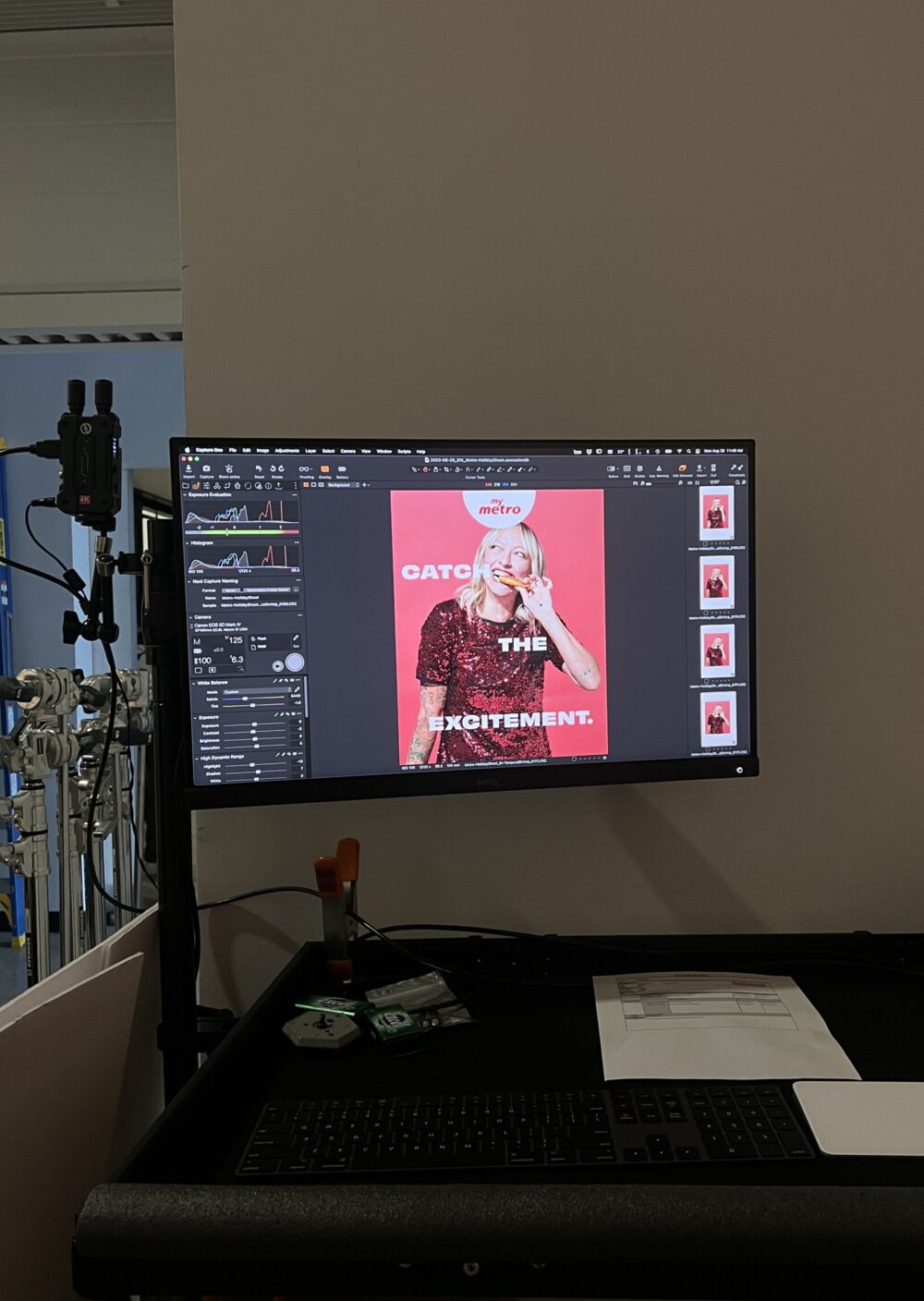 If you happen to see this out in the world, please take a photo and share it with me on any social platform or email. I will be going to Metro in every city I visit this holiday season. To find your local metro, see here.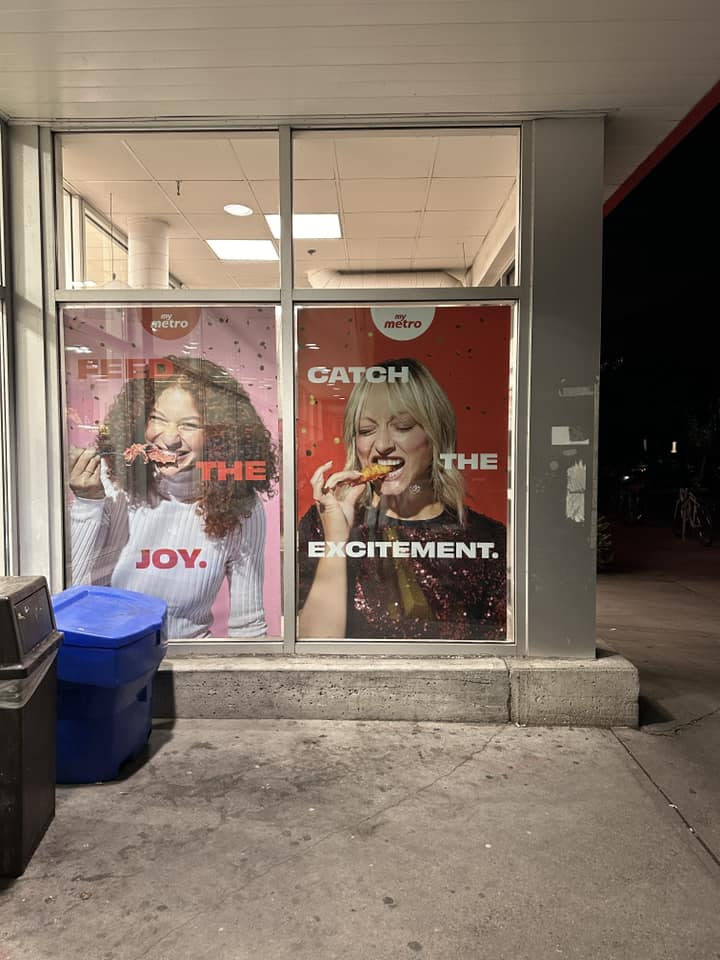 Since this shoot, I've had a couple of acting jobs including a part in a TV show, a commercial, and a print campaign that will be seen in Calgary & the GTA. I can't wait to share it all with you!
Huge thank you to my agent, Summer & The George Agency!