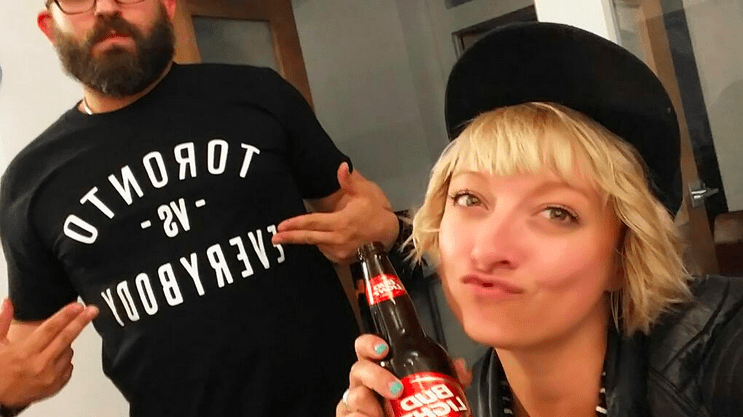 I've been growing my hair long(er) for the last couple months and I'm ready to cut it. I've had it! Was looking through old photos from a Google Search and came across this one from LA.
We went to Disneyland and spent some time in California a couple summers ago, it was the best. Love this American Apparel Dress, miss those yellow glasses.
Spent the morning analyzing Facebook analytics for a client campaign then helping another client set up her first WordPress. I love doing both! It's not a 'real job' like the olden days but I'm pretty happy that it IS A REAL JOB in 2015. I love THE INTERNET so much.
Can't believe 10 years after starting this blog, I'm here and made a career of it. Who KNOWS what kind of jobs there will be 10 years from now. If you are reading this and in school, GET ALL THE SCHOOL YOU CAN so you're ready to take on the world with great skills.
I know I said this already but I'm SO stoked for the weekend and getting back up to the cottage. We're gonna stay for A WHILE. I'm doing a makeover to my blog AND getting a new computer. I can barely contain my excitement.
HUZZAHHHHHH!
<3 CASIE