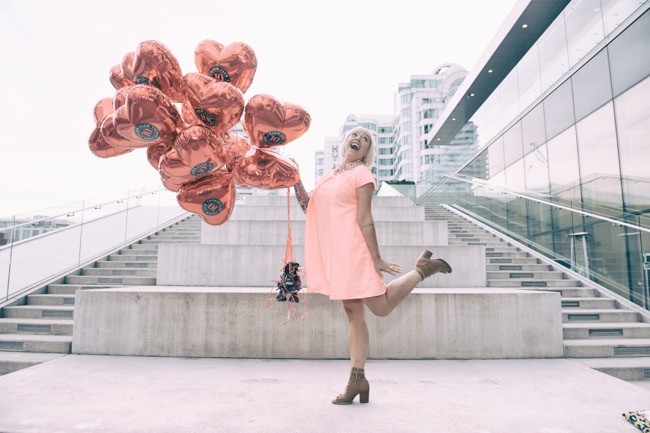 Last week I went to a beautiful event at Malaparte in side the TIFF Bell Lightbox. It's a great event space that's bright, with a bar, and theatre screen. I was last there for the Nike Women NTC training sessions earlier this summer.
Media and editors gathered to sip champagne and check out the latest Fall Collection for Thomas Sabo. You might remember a couple posts about Thomas Sabo and my trip to England with the brand a few years ago (see here!).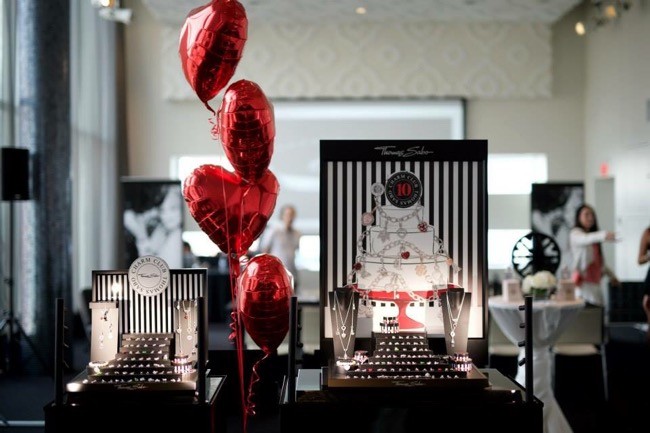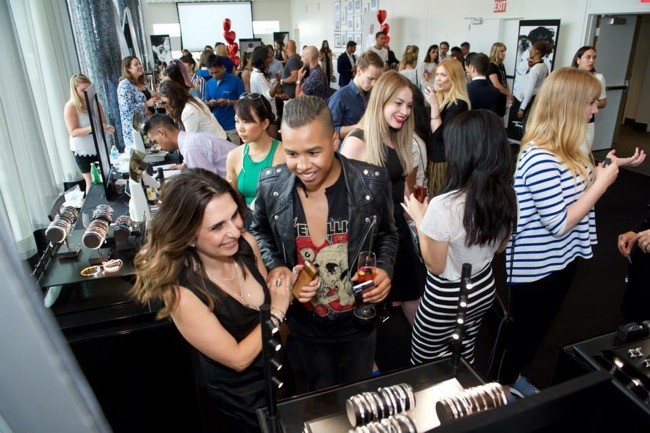 The brand is originally from Germany and is planning to open 6 more stores in the GTA. I had an opportunity to meet the founder in England in 2012. The Canadian flagship is at Yorkdale Mall.
Thanks Ryan Emberley for this snap. I'm wearing one of my favourite Ted Baker dresses.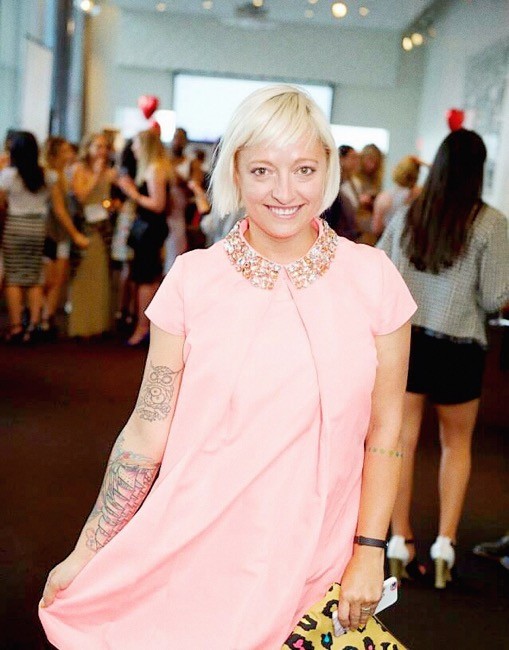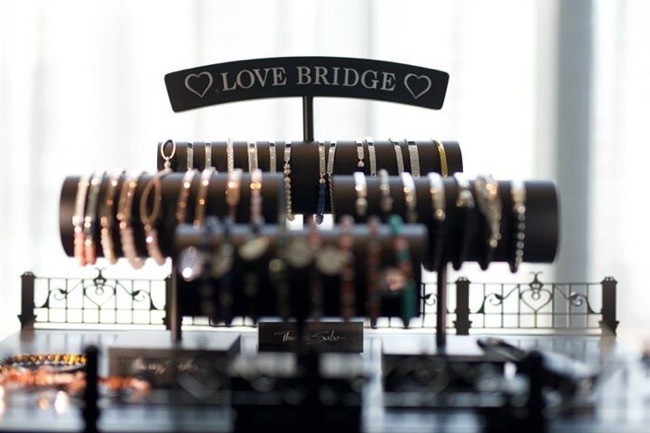 They gifted us all with a customized Love Bridge bracelet from the new line. Mine says CASIE. I'm kinda wishing I got something a little more creative or inspiring. Next time.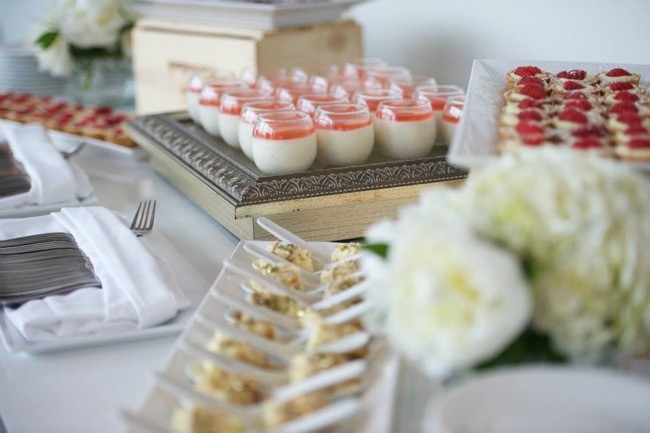 Thanks Ryan for this snap too. Love it. I saw the balloon, looked at him, and he knew immediately what was about to happen.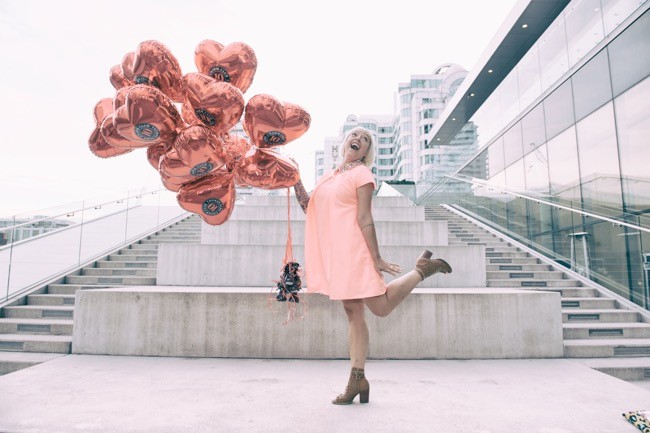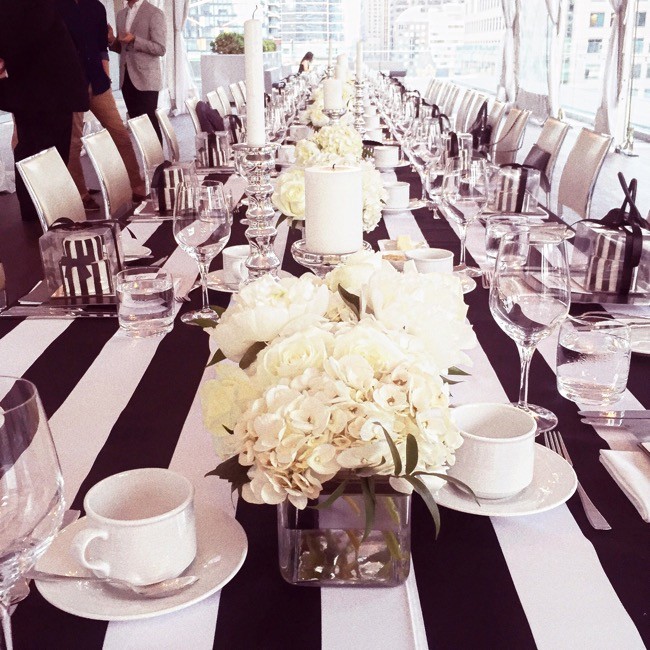 After the event I was invited to an intimate dinner with bloggers and editors. We each had little cakes at our table setting and an invite to join the Thomas Sabo Charm Club.
Over the course of the dinner we picked out charms to add to our bracelets. Mine's been ordered and I'm looking forward to it arriving. Mostly because it will be a huge surprise given I don't remember what I picked! Doh.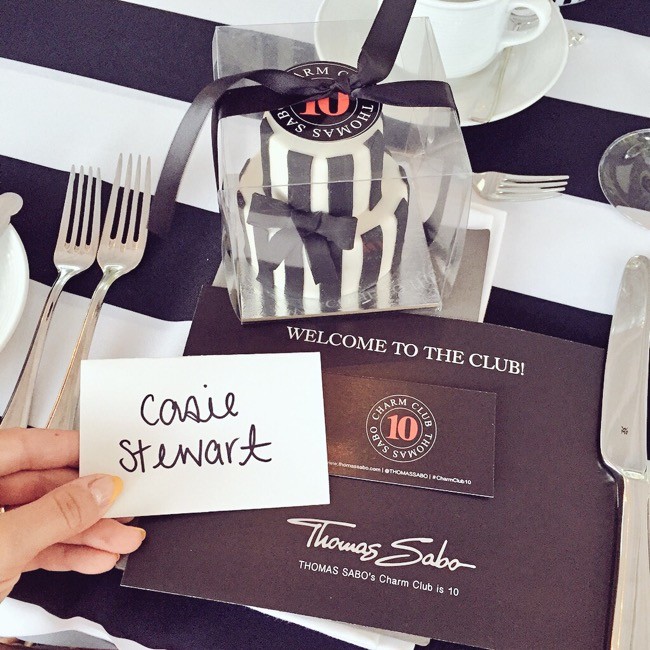 Thanks Faulhaber and Thomas Sabo teams for the invite and gifts. Find Thomas Sabo Canada on Twitter at @ThomasSaboCDN and see all charms and available jewellery at thomassabo.com.
<3 CASIE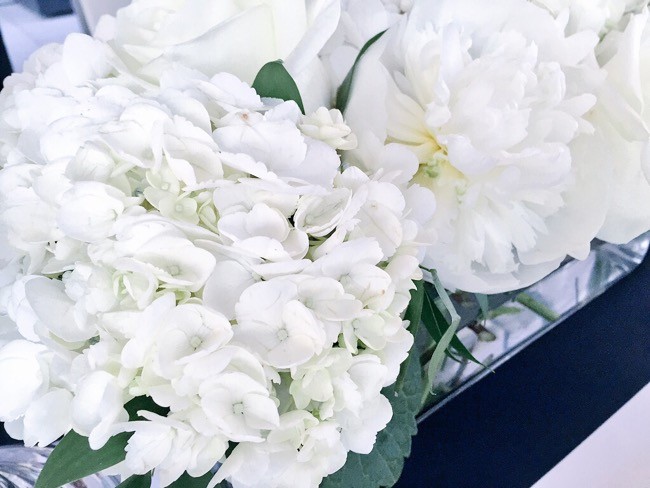 * All photos except last 3 by Ryan Emberley. Check out some of his work at society.photography.