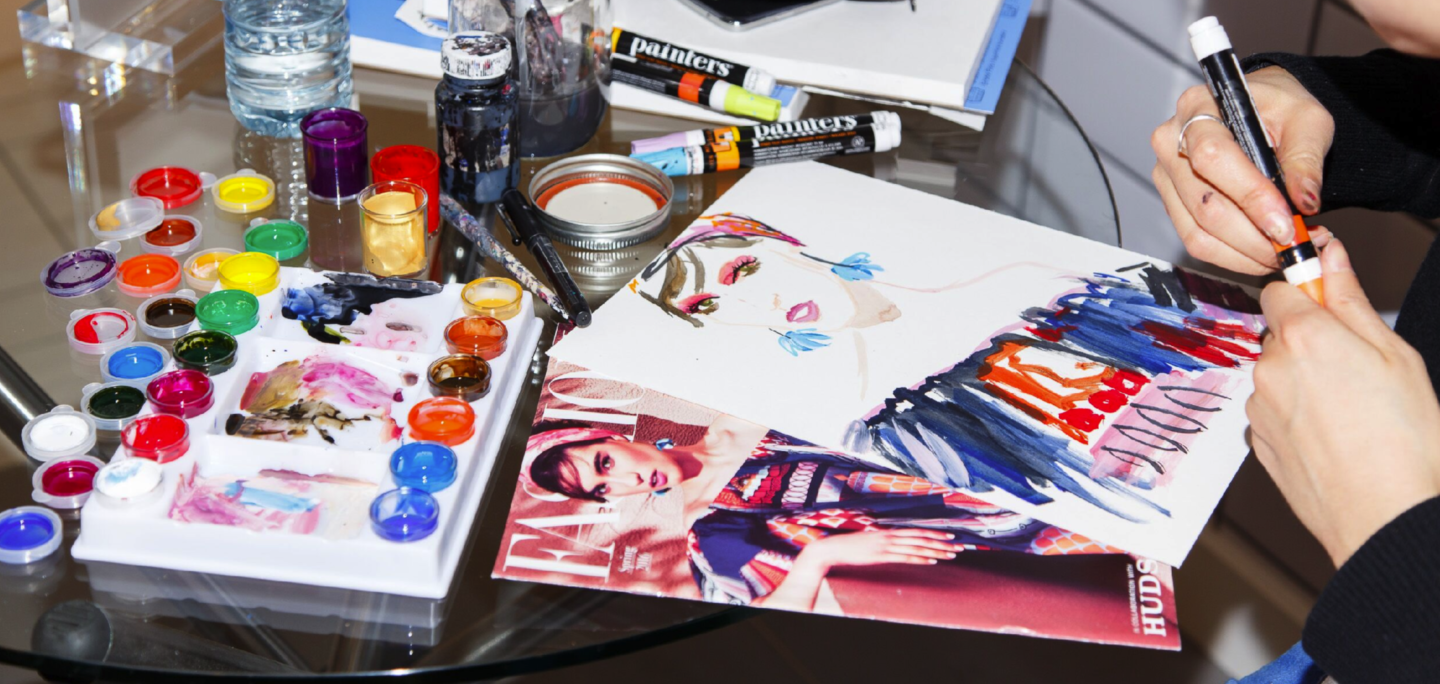 During fashion week I worked with   Denim & Supply Ralph Lauren to celebrate spring style with Hudson's Bay and Fashion Magazine. The event was in the contemporary department on the 3rd floor and there was no shortage of activations including a Sandro sponsored photo booth, Maje sponsored nail bar (gold nails!), BCBG sponsored gelato bar (chocolate coconut? yes, yum), an amazing fashion illustrator, candy bar, and mojito bar. 
Here's some of my fav 📸 from the night. Most are from Snapchat & iPhone 6s but the pro ones are by David A Pike.
Before the event I stopped by the Denim & Supply section at HBC to check out key trends for Spring/Summer 16 season. Things to note – cropped denim (cute for tall and perfect for short peeps like moi), dresses (top I'm wearing is a dress), wovens, anything white, and shredded denim. I really love white denim for summer, and picked a pair of the cropped whites for myself.
I was really torn between this white dress and the military jacket. There are a bunch of great jeans and tops as well. I think I'll go back for the cropped denim jacket. Gotta have at least one of those in the wardrobe.