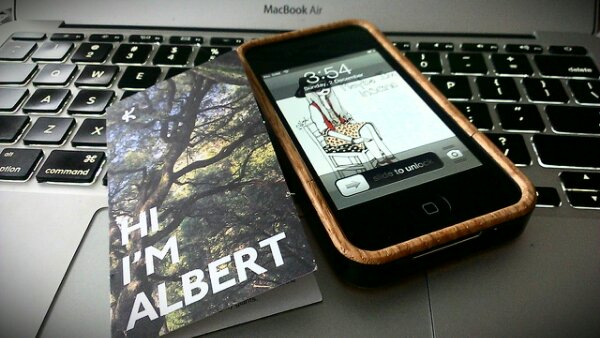 He's a Knottycase for my iPhone, he came from California, and was made in Canada. He's part of the Save the Redwoods League at savetheredwoods.org. He was born beside a rocky stream, in the mountains near California, as long as 500 years ago. Albert was a big strong redwood but unfortunately he had a bad winter fall.
Luckily he was salvaged and has now found love, with me.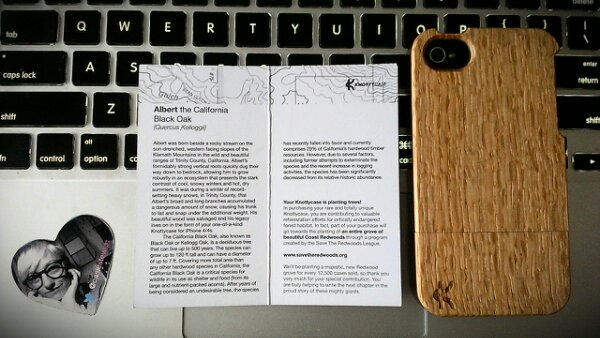 When you purchase a Knottycase you are helping to plant trees and make the world a better place. My wooden iPhone case is the Oak on Black and available for $79.  Each case is one-of-a-kind, different grain lines give each it's own look depending on the part of the tree the wood came from.
I love it. Nice gift for the holidays. Go digital, save trees. 🙂