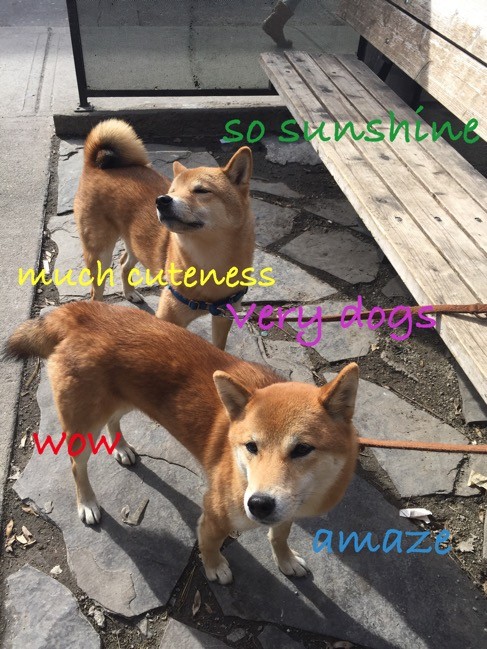 On Friday I met up with artist/designer/photographer Ibraheem Youssef for a portrait session in his Portraits by IB collection. I took him through my internet and creativity fuelled, hyper connected reality. We did a quick Meerkat livestream at Jimmy's coffee then popped into graffiti alley, Queen West to capture a video in the sunshine.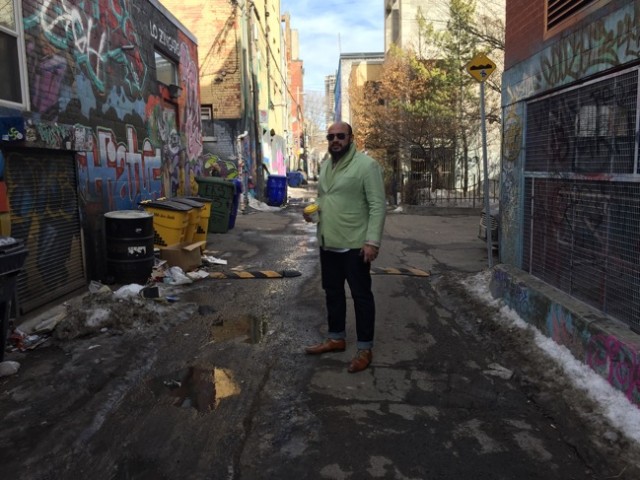 Portraits by IB on Instagram
Meet Casie Stewart @casiestewart. A fashion, travel & technology blogger. She self describes her style as "Bright, vintagy & always changing". I personally like her passion and willingness to experiment and push boundaries of style! Spotted at Portland and Queen in Toronto, Canada. //// Shades by@Burgerandfriends – Rings & Necklace by @shopforjayu – Blazer vintage – Scarf from #Thailand– Leather jacket from @rudsak – Shoes by@lechateauStyle – Tights by @joefresh
Saw these two little Doge at Jimmy's. Much cuteness!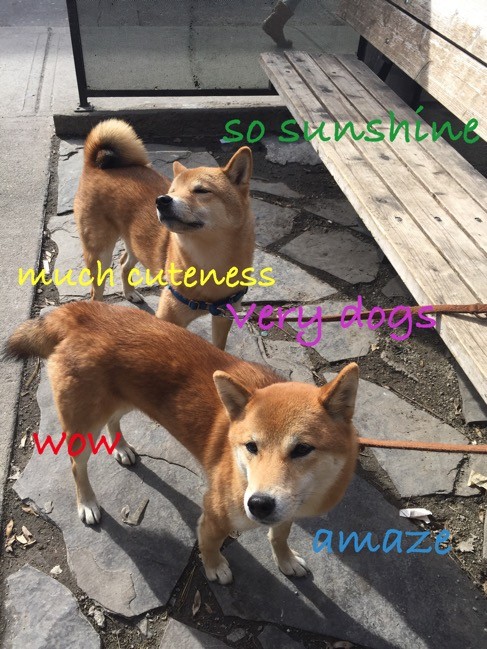 It's so nice outside today, get off the computer and soak up the sunshine!
<3 CASIE