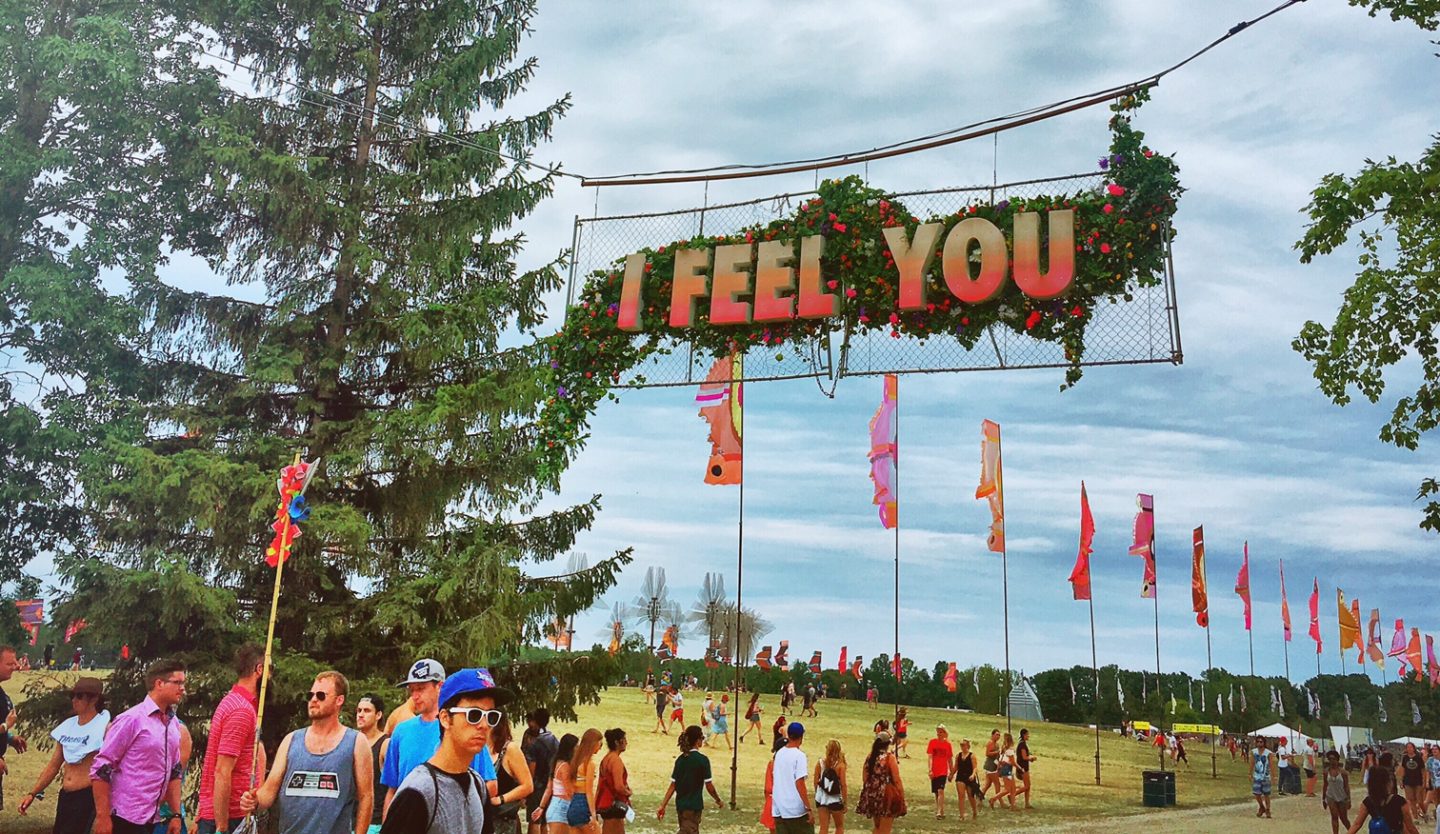 It doesn't seem that long ago I was at WayHome North of Barrie. It was a lot more Coachella-ish this year with the huge ferris wheel. Aside from going to the festival, I spent a bunch of time in the lake at the cottage because it was SO HOT. I kept hydrated with Boxed Water and paired that with my TOMS sunnies & shoes for comfort & style, all while doing a bit of good for the world. 🌎 🤗
I love when brands adopt a business model that gives back to an organization or cause. If you read my recent post on Skincare Stuff You'll Find in My Summer Bag you'll know that Boxed Water donates 2 trees for each mention of #ReTree on social.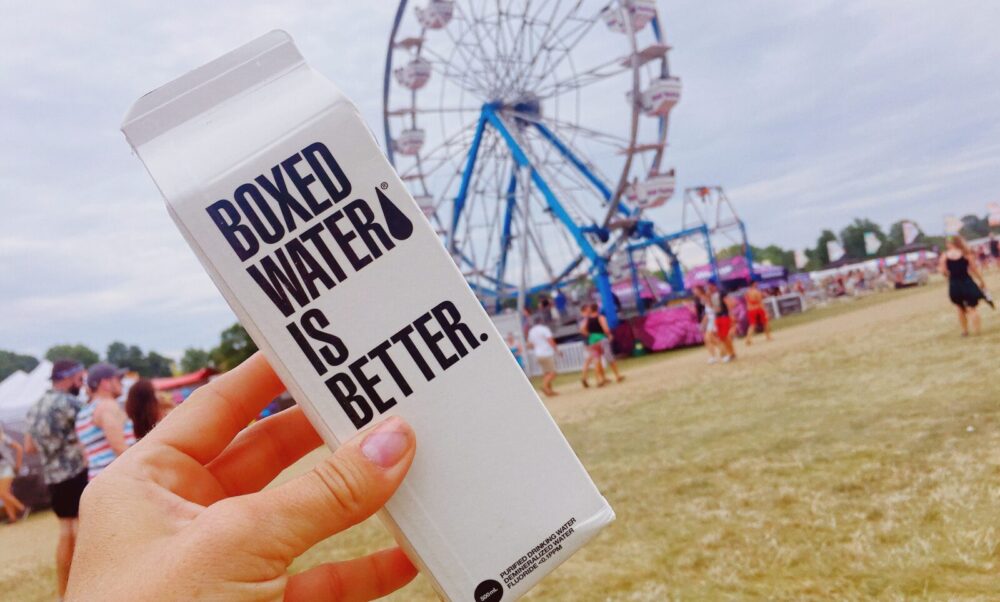 This summer alone, Boxed Water has planted 250,000 trees with the help of people like us. Their goal is to plant 1 million! 
How is Boxed Water helping the environment?
– 74% of packaging is made from trees, a renewable resource
– They ship boxes flat to their filler, lowering our carbon footprint
– They use a thin foil barrier for freshness and HDPE for the waterproof liner and cap
– The entire carton is recyclable and 100% BPA free
– Trees used in their boxes come from well-managed forests
– As a member of 1% For The Planet, Boxed Water commits at least one percent of their total sales annually to reforestation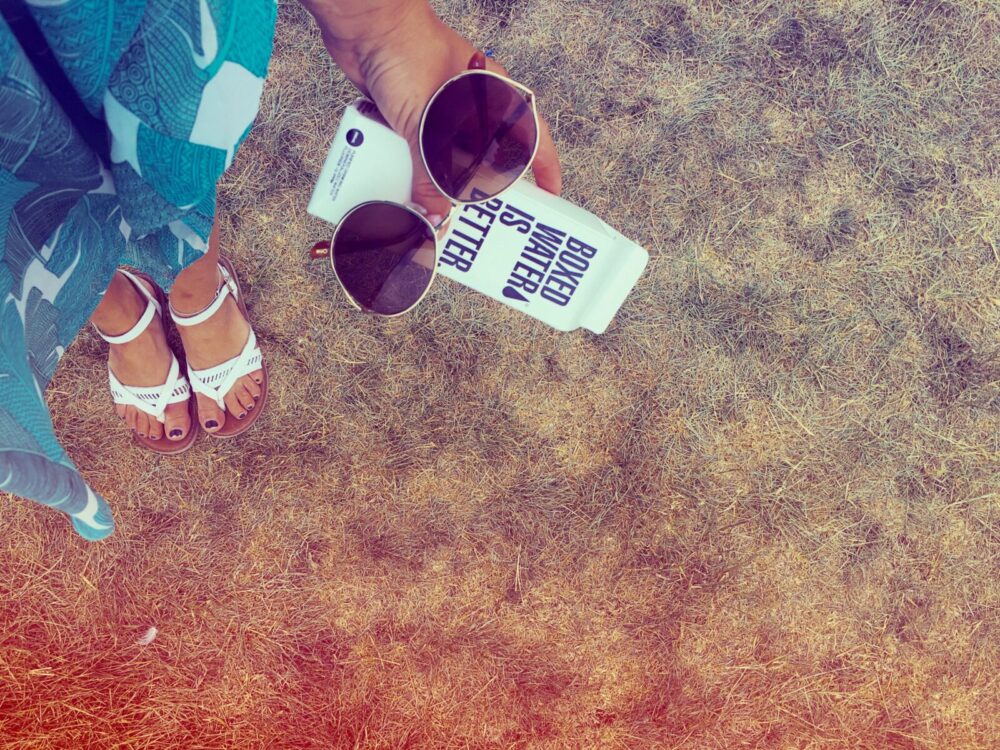 The Biz Model of Giving Back
I've gotten a few compliments on these shoes and glasses (above) and would you believe they're TOMS? They've moved on from those canvas shoes we were all wearing a couple years ago to more fashion forward items that adopt their one-for-one model. It started with shoes and now the company provide glasses & sight surgery through eyewear, improved access to water, and more.
TOMS paved the way for the buy-one give one model, inspiring others along the way. Canadian company Mealshare provides one meal for each meal sold and to date has given 832,321 meals across Canada. Another great company I've written about a few times is Me To We and their beautiful artisan jewellery and products, see here. 
The Boxed Water motto is to 'inspire a better tomorrow by rethinking packaged water today'.  Join in the Re#Tree campaign in Canada, pick up some Boxed Water at Loblaws or Sobeys.
ALSO, if you're looking for a CUTE DIY with the boxes, try repurposing one as a planter. 🌱 🌸 🌼 I've got a little tiny tree in one of mine. 🌱 Check out this great post by Kaylee on The Blondielocks.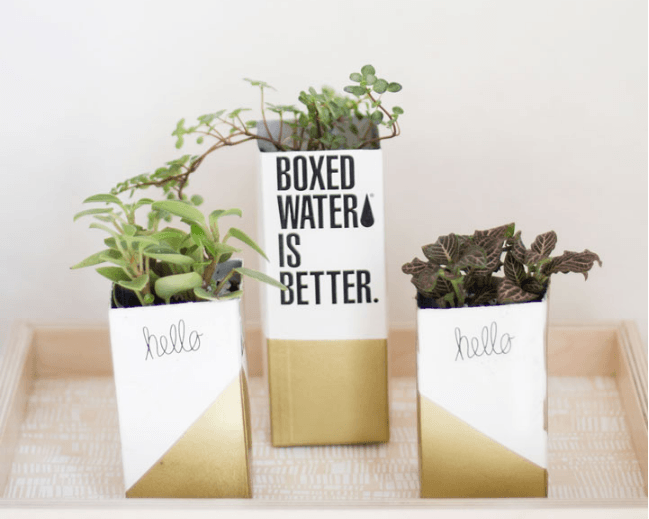 Here's to making the world a bit better 🙂 Stay hydrated out there!