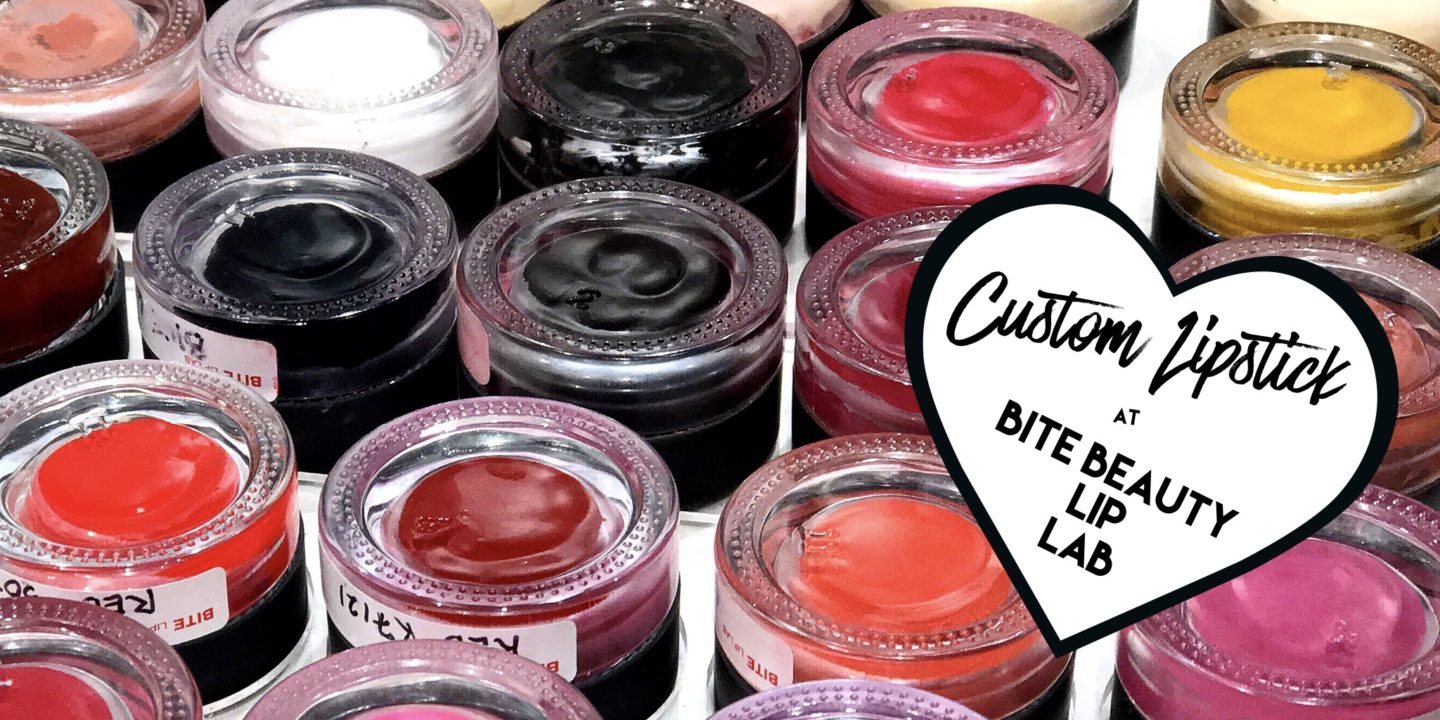 The other day we drove past the BITE Lip Lab on Queen, it was snowing, and there was this gorgeous man standing in the window. I stared at him and then I was like 'omg I know him, that's Christopher!'. Hadn't seen him in forever, sent him a FB, then he invited me in to make a custom lipstick.
I'd like you to meet my first BITE/CASIE colour:

The Lip Lab is on Queen just West of Bathurst.

Heaps of colours and I love how they're displayed on the wall.

You can add up to two flavours to your lipstick. I did mint (only).  I'm happy, it's refreshing. I bet there's some pretty great combos with these tho.

It didn't take that long! I loved the first colours we mixed up and then Christopher got the ingredients, mixed it, chilled it on a cold plate, and put it in a tube. Then they engrave it for you at no extra charge.
Before I knew it, I had my very own unique lipstick, with my initials, and I waltzed off into the sunshine! ☀️
Now I want to make a bright red and peachy one for spring. ?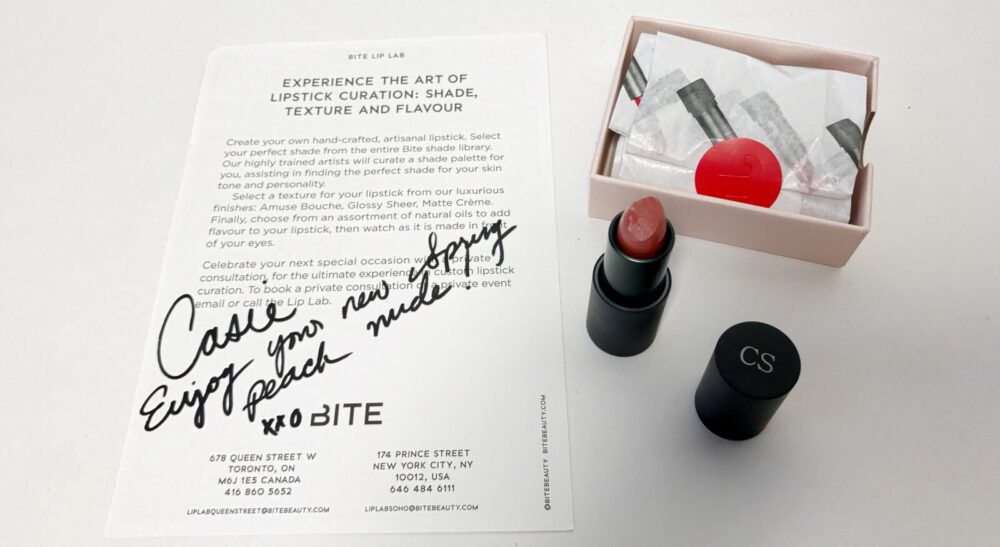 If you're interested in stopping by, here's your options. ▼ They said it's super popular for mother daughter, bffs, sisters. I was there 3pm on a Friday and it wasn't busy when I got there but there were more people by the time I was leaving.  They also serve wine! ?
---

---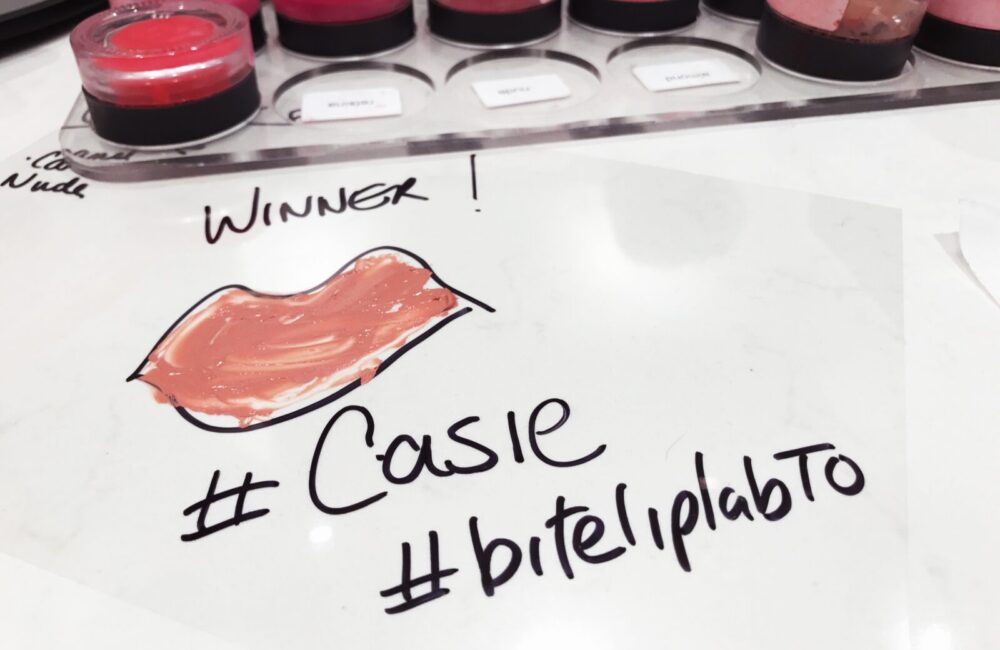 This was't sponsored they just hooked a girl up with a lipstick. I love it so much, science + beauty ftw!