I had a great weekend, this is obvious. However, there is something else…Mum I never told you I was going to this party because I didn't want you to worry!
This weekend in Florida marked the Festish Factory 14th Anniversary Weekend. It was my first time ever going to a fetish party and it just so happened to be the world's biggest and best. I wasn't able to bring my camera to the parties but there will eventually be some great photos that show up from the many professional photographers that were there. I can totally understand why people enjoy BDSM Dating now!

Here's one from my camera and one that my friend took of us before going out. I hung out with the cool kids known as the NYC Tribe. It was badass. Sunday night was the Fetish Ball and what a night that was! OMG. I'll update this post as I get more pix.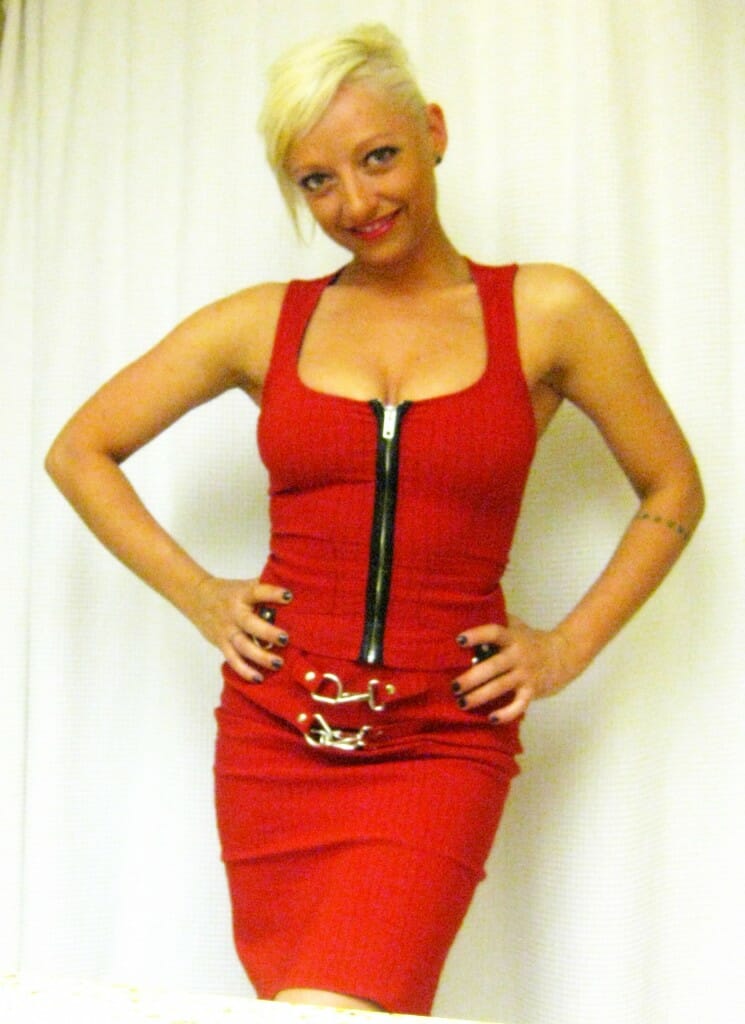 I met some really awesome and really hot people. I wore latex and leather and some other stuff too. If you ask me, maybe I'll tell you. This red outfit was what I wore the first night. I didn't want to be too crazy for my first night there. For my second night, my outfit was a bit more 'out there' and, I won't tell you what, but I purchased some bits from https://loveplugs.co… I'll leave that to your imagination.
I made friends with some lovely ladies from Boston & New Orleans. They have been to these parties before. I was super nervous yet excited, I had no idea what I was in for. It was amazing, I loved it. There were pool parties and afterparties all over the place and the whole hotel was full of people attending the event. You gotta go. Seriously.