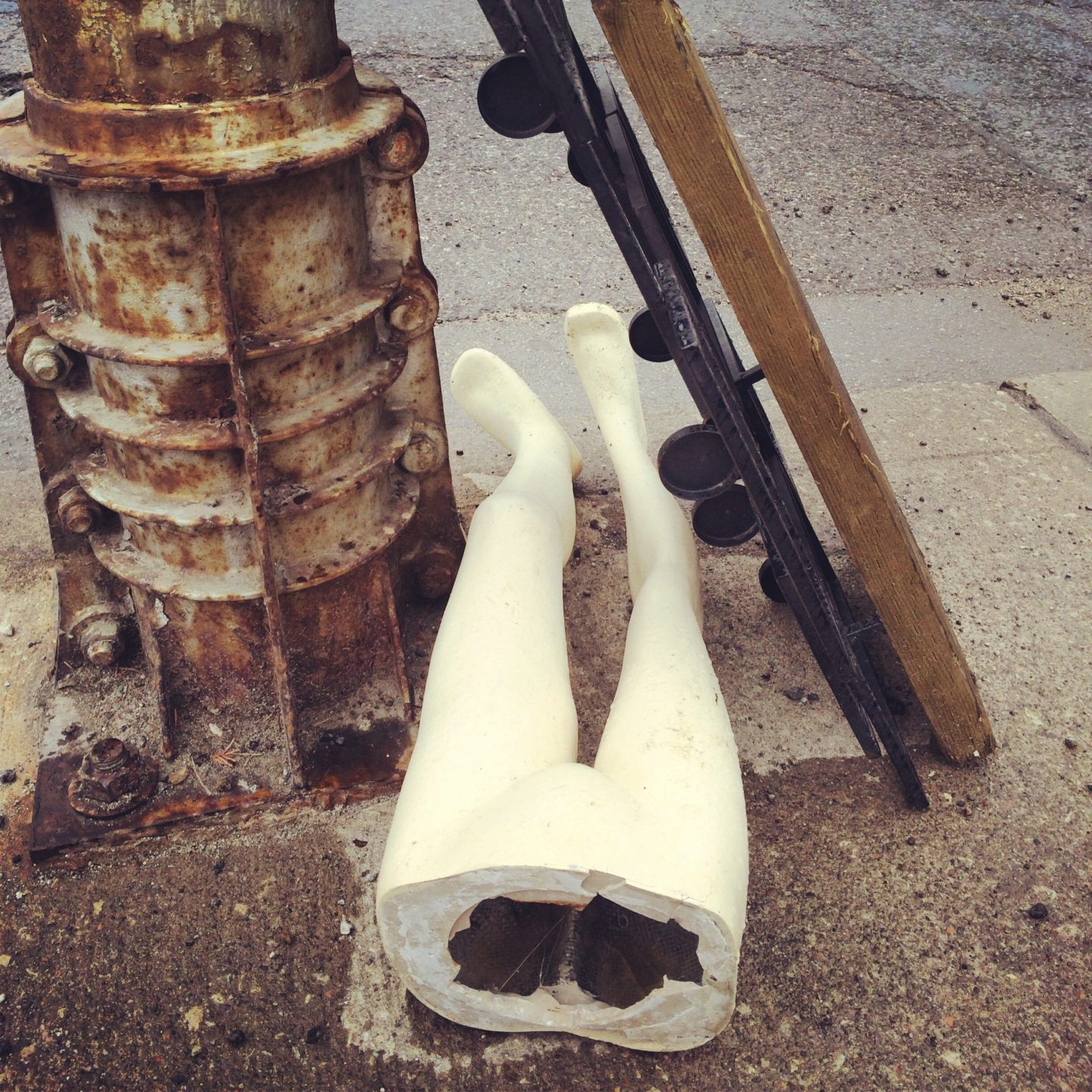 Saw a bunch of artistic things around today as I was out walking. One kinda crazy thing I saw was this let of kids mannequin legs out for the trash bin. Naturally, I snapped a photo and posted on Instagram. My friends at the AGO regrammed my photo as part of their #isartalien pop up.
As I was on my way back to the office after lunch I saw that a mad had picked UP THE LEGS and was taking them somewhere. I creepily snapped this photo to document. You know how I do! Hopefully he is using them as a sculpture or something artistic…
Somebody FOUND THE LEGS. pic.twitter.com/zzEtLknIlt

— CASIE STEWART (@casiestewart) May 15, 2014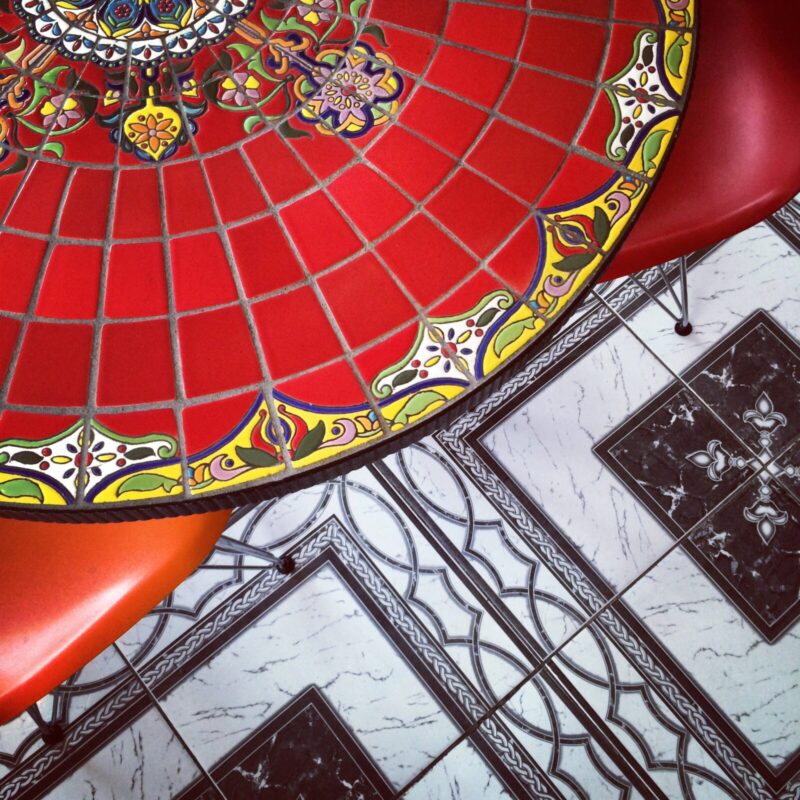 This table is at Ravi Soups, I thought it looked lovely with the chairs and floor pattern. The floor in there was super slippery from the rain so I was concentrating on it quite a bit.
These guys are workin' on the railroad near our house. All the live-long day.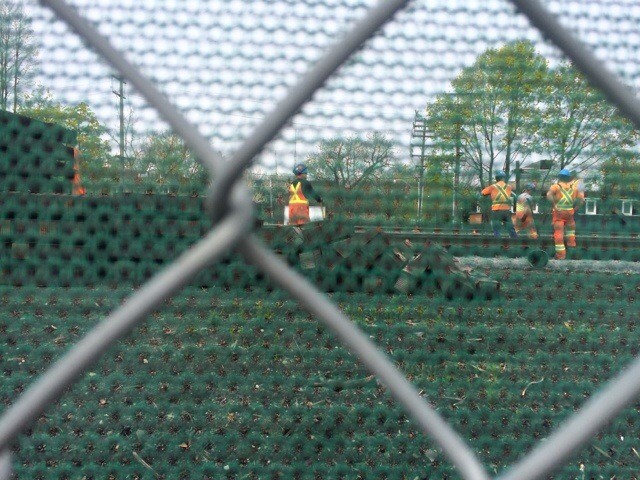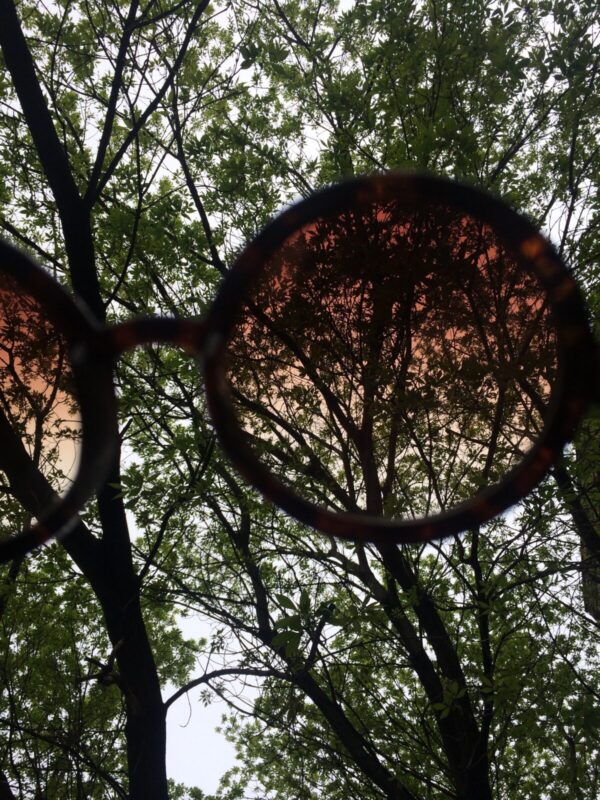 My rose coloured glasses seem to add a brightness to everything despite the dreary rainy day. I'm really looking forward to the weekend. More than ever, really. I feel like I need a vacation, even if only for a few days.
Sending sunshine your way!
<3 CASIE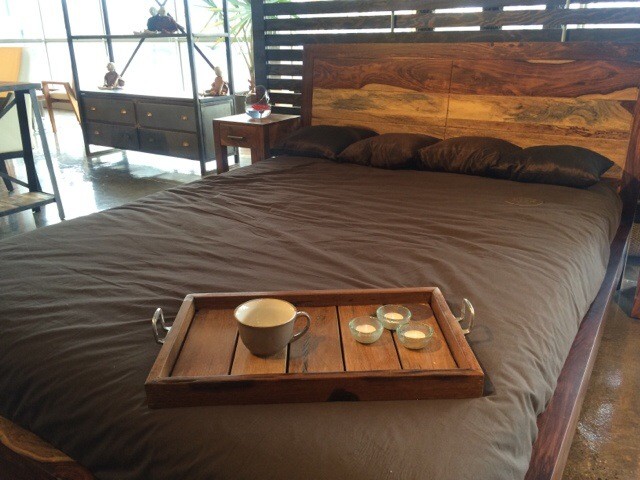 On Monday night Sean and I took a little trip up to the Toronto Artemano store. It's located just north of Eglington on Caledonia. With furniture stores in Montreal, Toronto, Quebec and more, they specialize in high quality wood furniture and home décor shipped anywhere in North America. I know Mum would really love this place.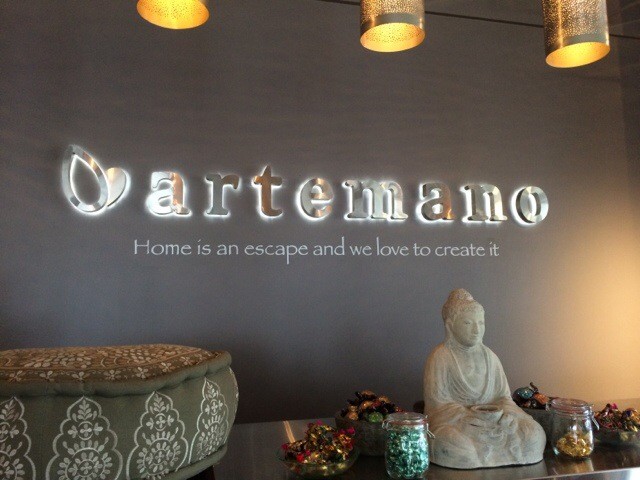 After a busy day it was lovely to escape to such a peaceful atmosphere. Janaya welcomes us into the store for a private shopping experience. They'll be featuring my five fav items from the store in an upcoming post on their blog. There are heaps of magical pieces for yout home made from salvaged wood, boats from Thailand, and massive fallen trees. It's not for the bargain shoppers, but if you are looking for a beautiful statement piece to join your family, this is the spot.