I've posted about Clearly Contacts a few times over the last two years and built a pretty good relationship with them. Remember summer Sixties Summer Love, Ray Bans, and once I interviewed Canadian eyewear designer Derek Cardigan. Today, I got am email from PR that Alicia Keys is wearing Derek's glasses in her new video! In support of Canadian talent I give props to Derek Cardigan AND Clearly Contacts is giving you a pair of these exact glasses. Deets on how to enter below!
See Alicia Keys looking like a babe in these glasses….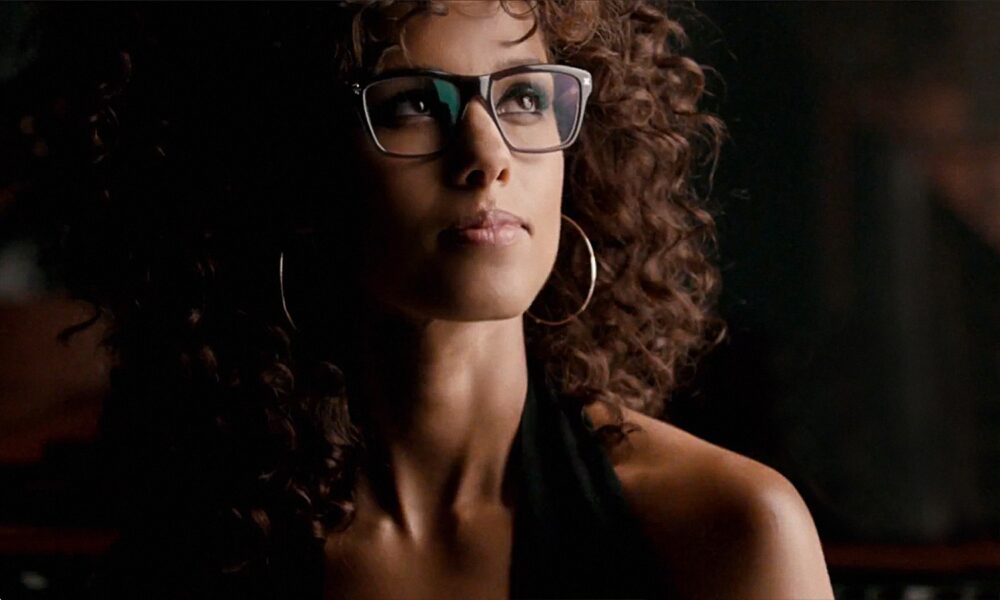 Now see yourself in these glasses looking fabulous…

How do I win?
You know the drillio, tweet me and Clearly Contacts by clicking below. If you do it right away you have a better chance of winning. I would like to get your order in before Friday so you get them next week! The glasses retail for $89 and can are style 'Derek Cardigan 7017 Shadow'.  See his entire collection here and upload a photo to try them on without leaving your house couch.  I have a couple pairs and got Mum a sweet pair with polarized lenses last summer. You will be happy, trust me.
Tweet to Win here
Clearly Contacts has awesome prices and is constantly offering great deals. They published a winter style guide if you want one more item to add to your wish list. Looking forward to picking a WINNER! I love the holidays and giving things away. Yippeee!
Much love, CASIE <3