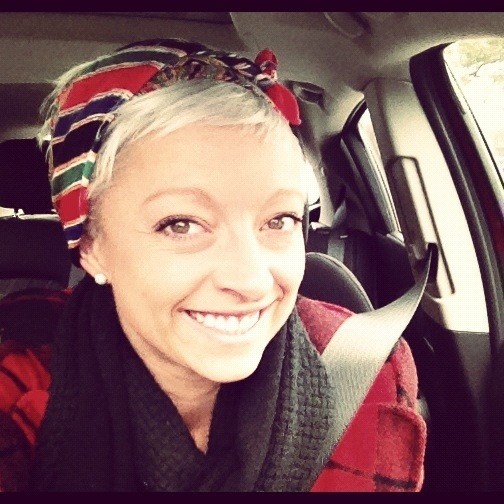 Woke up pretty early and drove to Dad's. It was so beautiful out yesterday, temp was about 4 degrees and I had the sunroof open. I'm completely in love with driving the Chevy Sonic. It's small & zippy, good pickup I feel like it's a little rally car.
This is the exact  vehicle I won in September from Chevrolet Canada live on youtube. I've never really needed a car, I lived with parents and the beach in Australia before moving downtown Toronto. I mostly walk, ride bikes or streetcar everywhere I go. It's my first time using Bluetooth to connect my phone to hands free calling or get directions using OnStar.  Hellooooo convenience!!
Driven a few cars over the last year and one thing I really dig about the Sonic is that your phone charges while you drive when it's plugged into USB. A few cars have USB now but they don't all work to charge your device.  The back seat door handles are on the window making it look like a hatchback also has extra trunk space.  Driven heaps since Wednesday and still have gas too.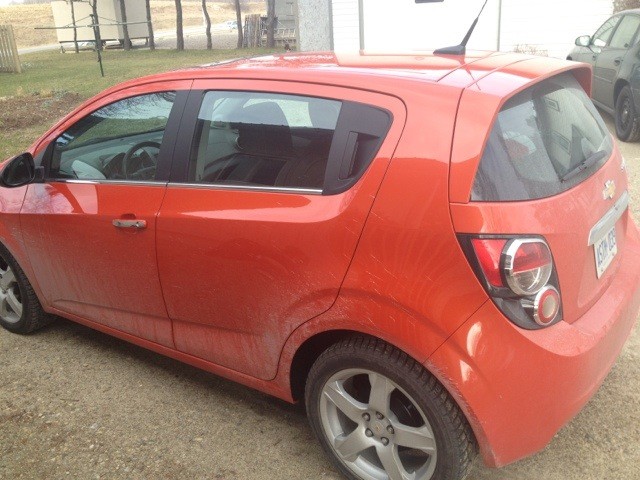 The drive to Dad's is nice country-ish roads.
Tiny bit of snow in the backyard.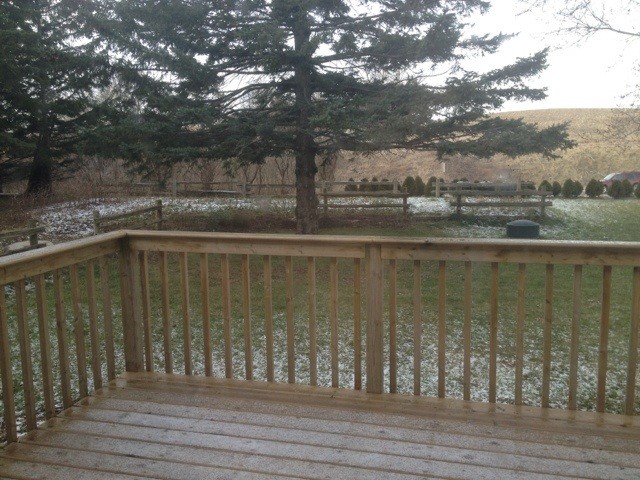 After brekky got Dad to show us the garage and three cars he's currently working on. My Dad builds hot rods and had a chassis shop when I was growing up called "Toys for Boys". This pink rocket was my first car ever. He built it and Mum/him used to push Jenie and I around at car shows across North America when we were little. It's dusty and needs a clean BUT IT HAS FLAMES.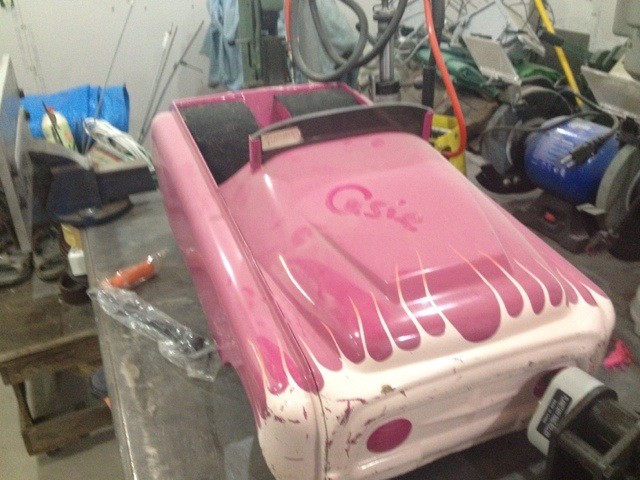 This one time a well known, cool car guy (Mum who?) said "Y'know kid, you got the best car on the lot" to me. Something like that. Another time sister and I had this exact photo will a full page article in Canadian Street Rodder Magazine. It was my first feature I think. Child stars!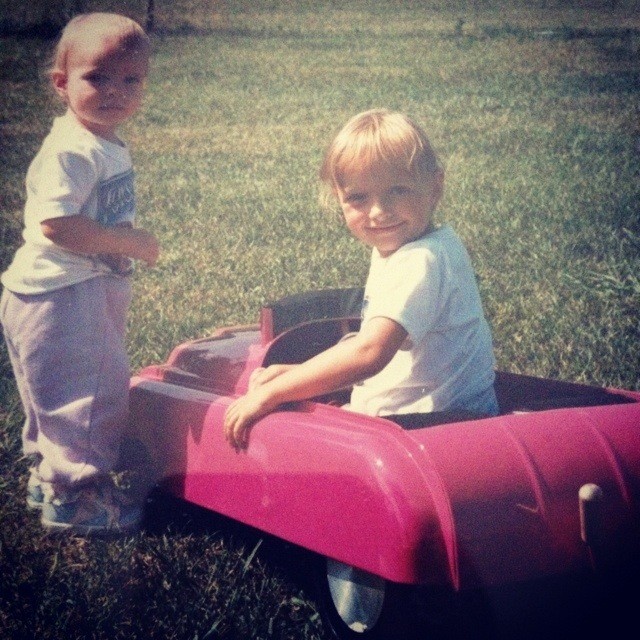 These are Dad's current projects. You get a prize if you what what year/model they all are. I tweeted them yesterday when I was in the shop. Dad you can't win!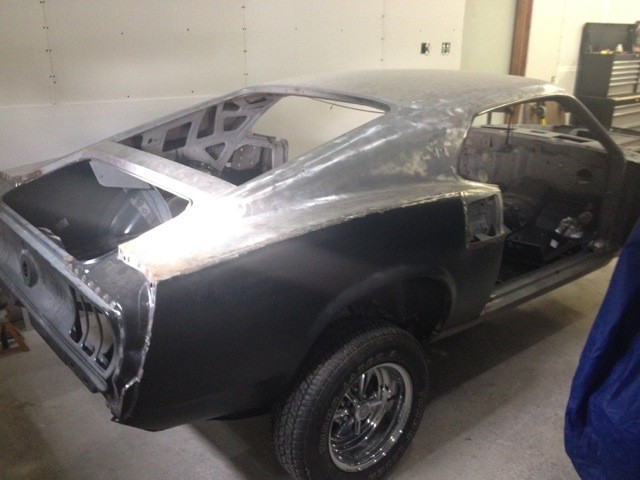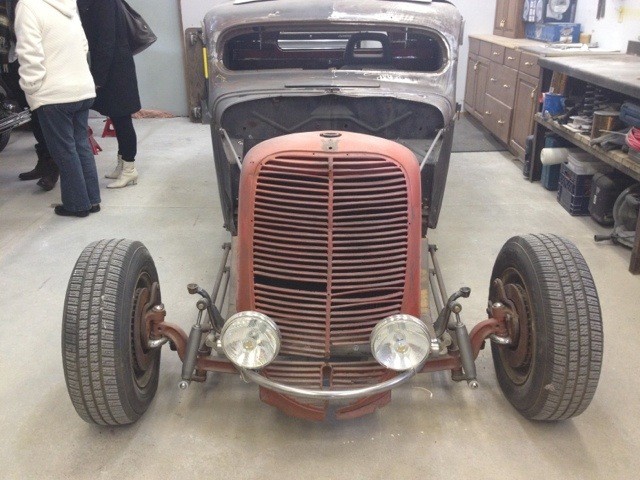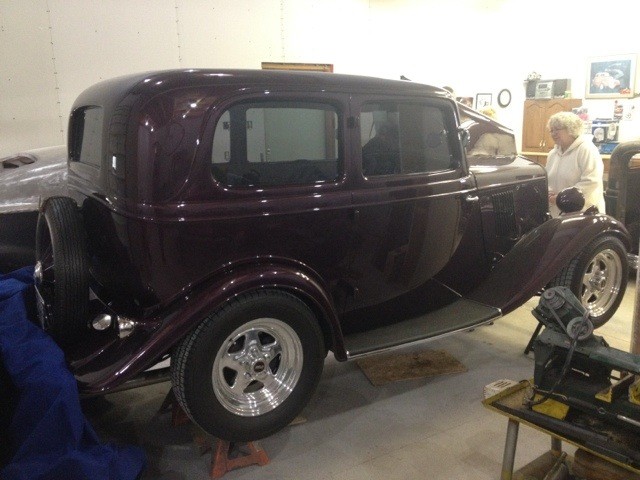 Love this shot of Dad smiling into the engine.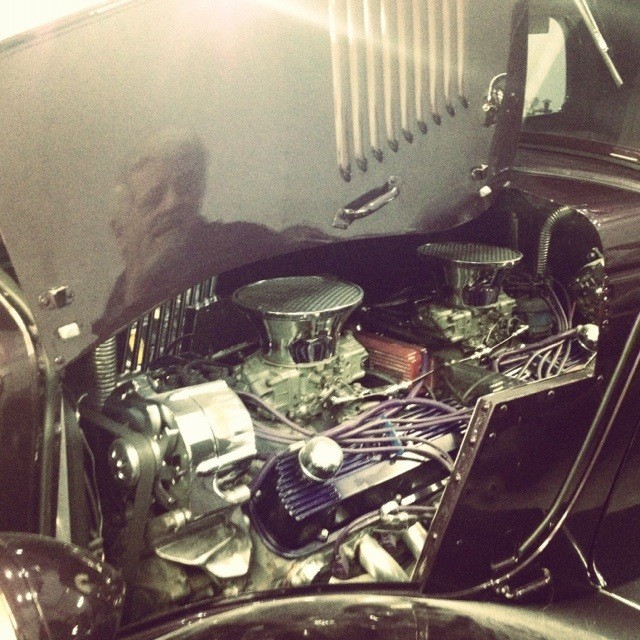 He has a tattoo and a great story about this car. Was rad to hang with Dad.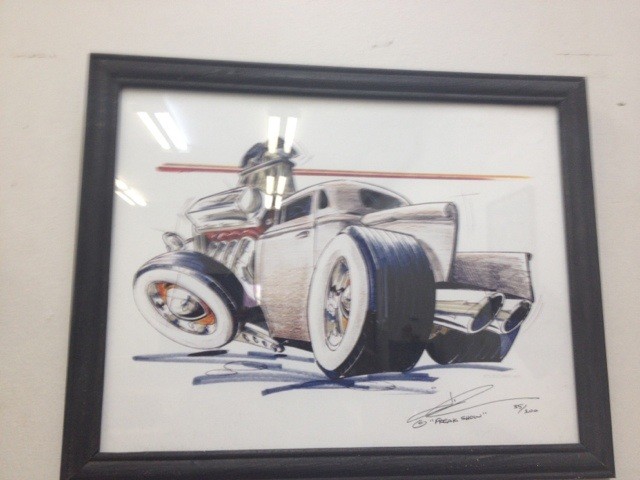 Rest of the day's activities were fun, will share that later. Mum & Steve made an amazing dinner then I got really tired. Tryptophan got me again. 
Enjoy the day and if you're out shopping, I hope you get all the deals you asked Santa for.