I guess my workouts have paid off in more ways than one! I've been chosen as one of Titika Active's 100 Fit Women. The image below is from their November newsletter that went out to their entire database! That same day I attended an event they were sponsoring and was totally caught off guard when someone from their team said "hey I recognize you". 😁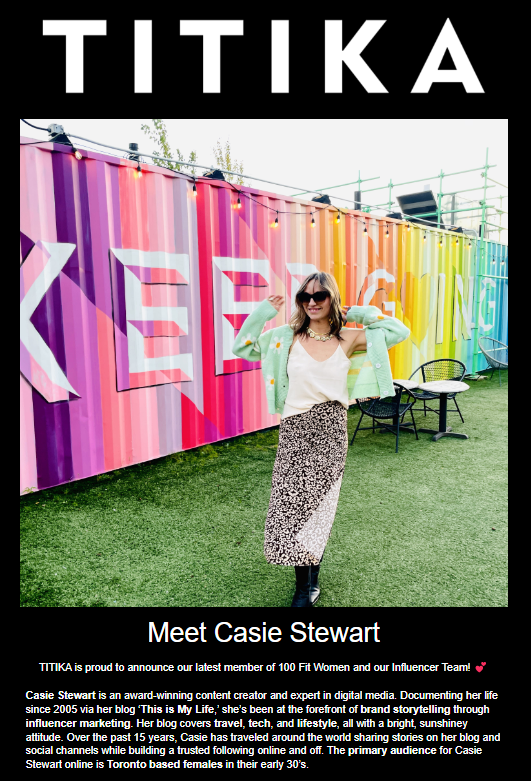 Titika 2023 Ambassador
I picked out a whole bunch of my fav items from the website that you can see here. As an ambassador, I have been given a discount code 'CASIE20' that works sitewide, even on sale items. I've been wearing Titika to the gym and running for the past two months. I love how stylish their collections are and the buttery soft leggings.
Check out my picks from Titika & use code CASIE20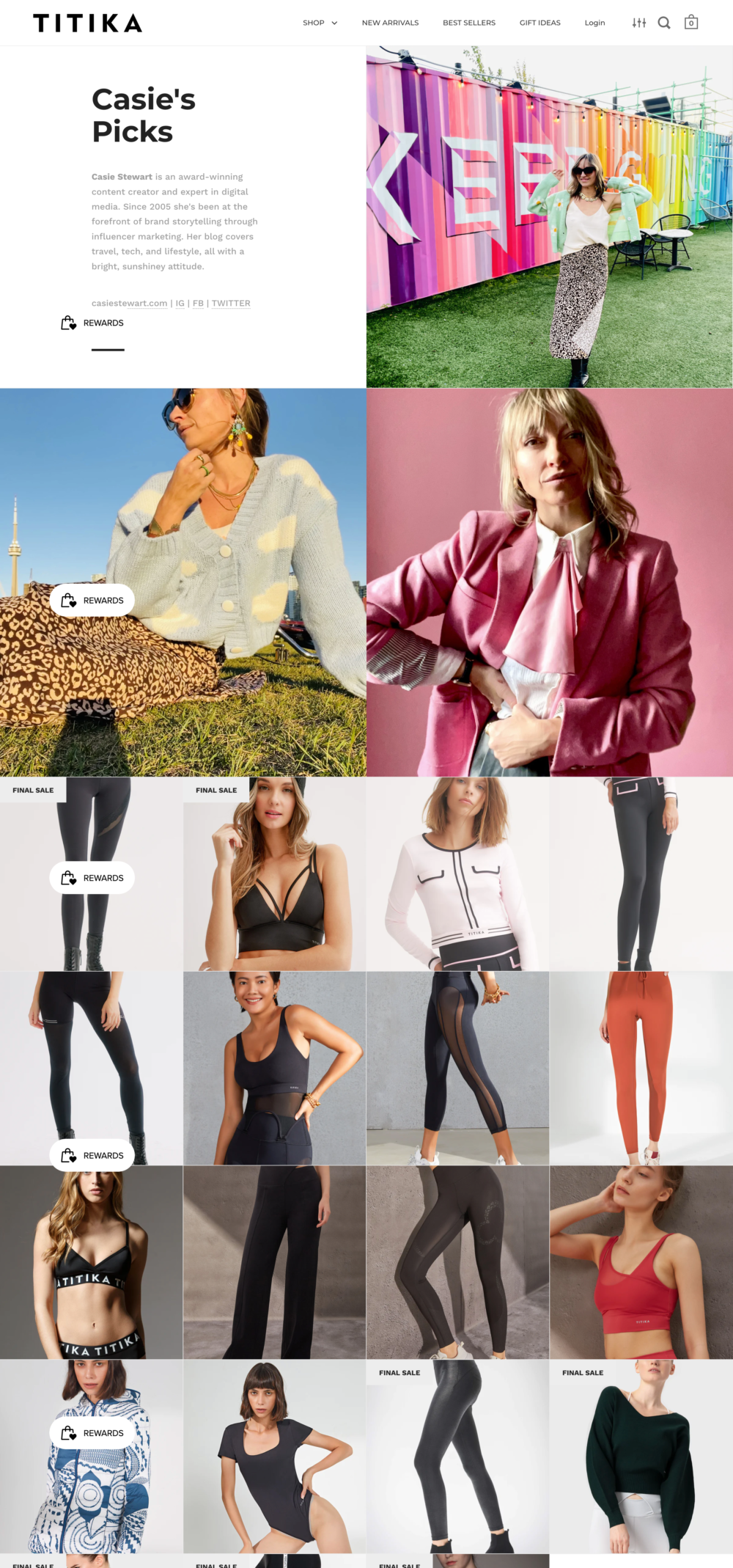 Titika is a female-founded, Canadian company, started by Eileen Zhang, a George Browm College grad. In 2015, she was highlighted as a change maker in the fashion industry by the BBC, and in 2016, she designed sportswear for Madonna's Hard Candy gym in Toronto. There's a great feature on Eileen here on Style Canada (2021).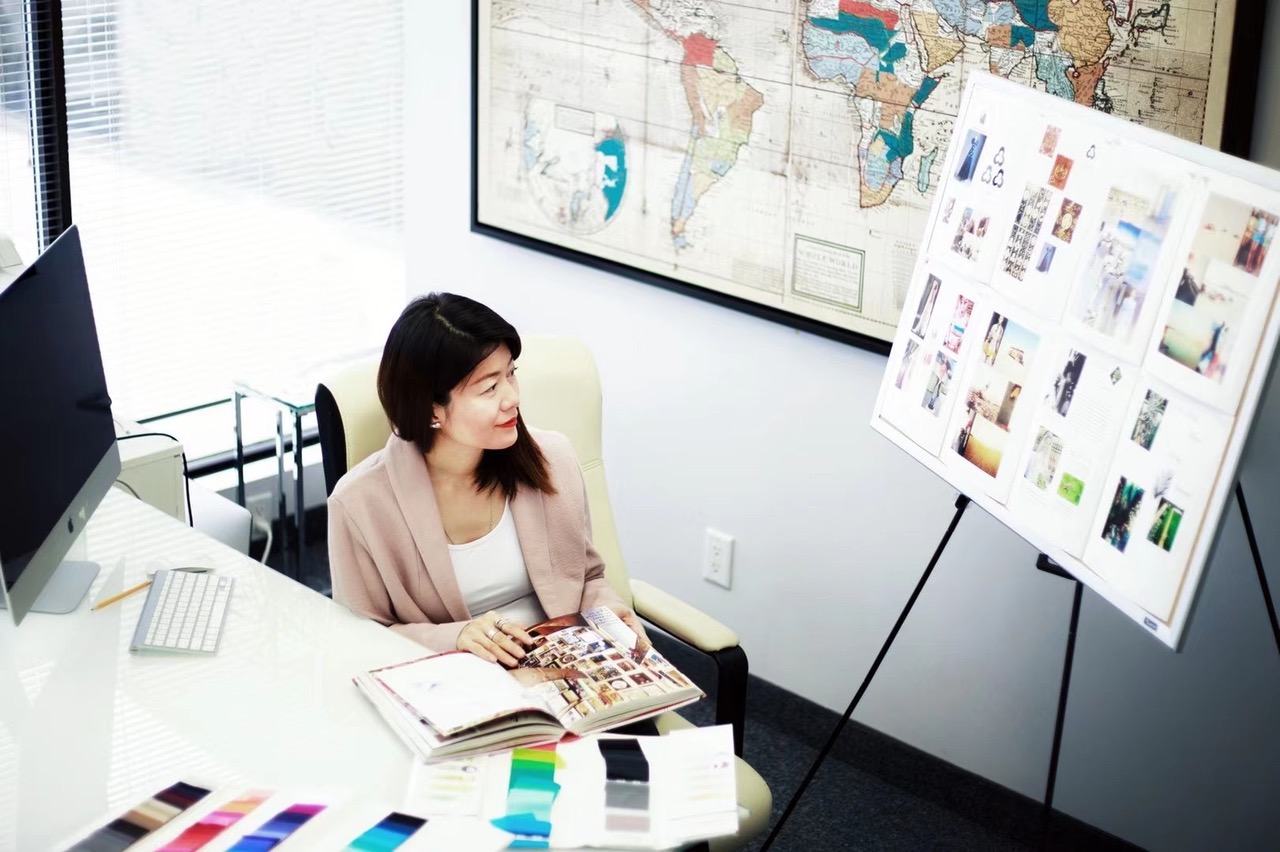 I look forward to sharing more activewear with you soon! I did a photoshoot with my gym recently so will hopefully be able to share some images of me actually working out.
In the words of Hal Johnson & Joanne Mcleod, keep fit & have fun!