Over the holidays I was interviewed by Jen McNeely, founder of She Does The City about cold water therapy. If you've been here a while, or follow me on Instagram, you'll know I've been dipping myself into cold water for the last couple of years. It started at the cottage just before the pandemic and when we lived up there in 2020, I really got into it. Check out my interview here.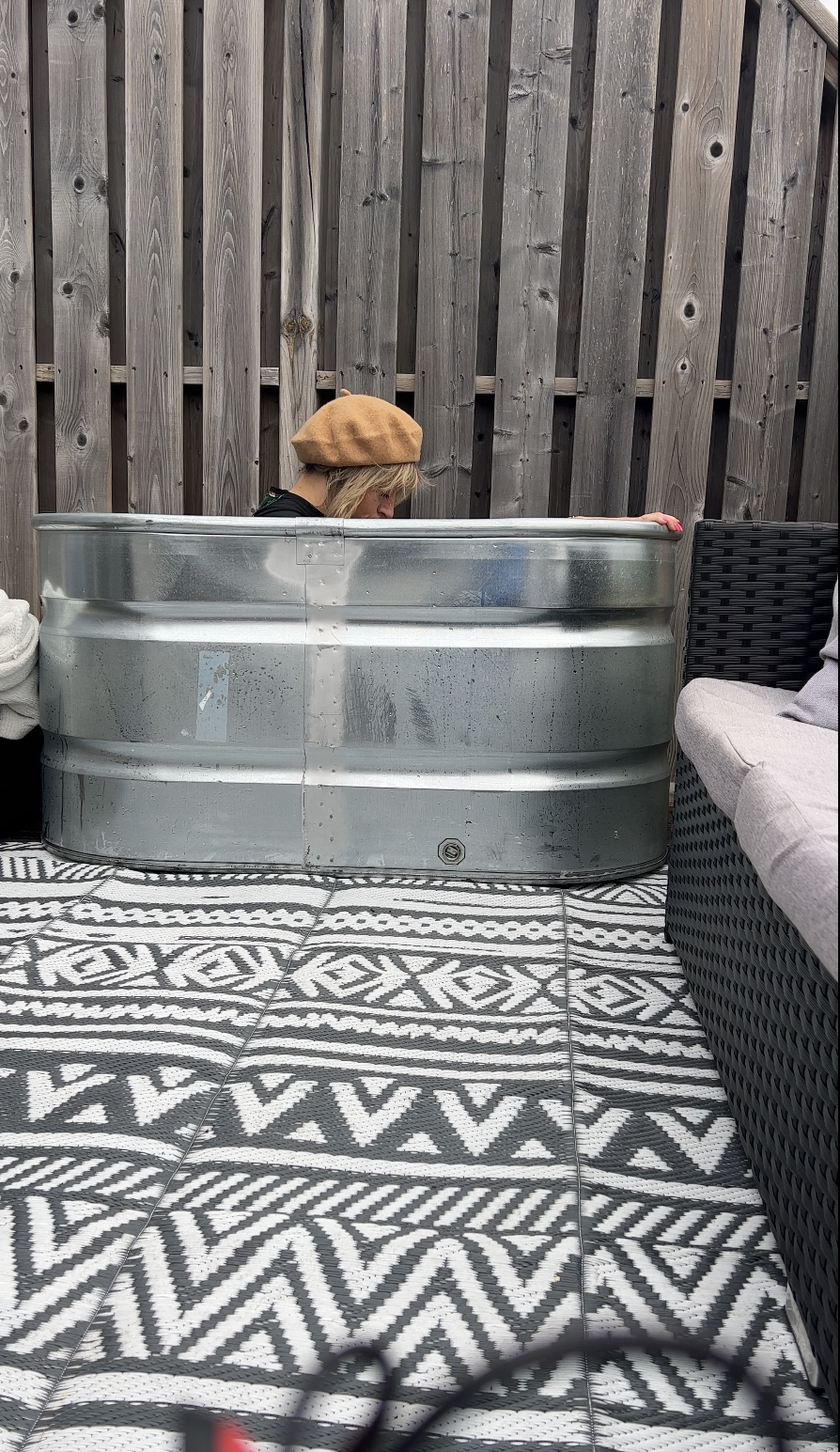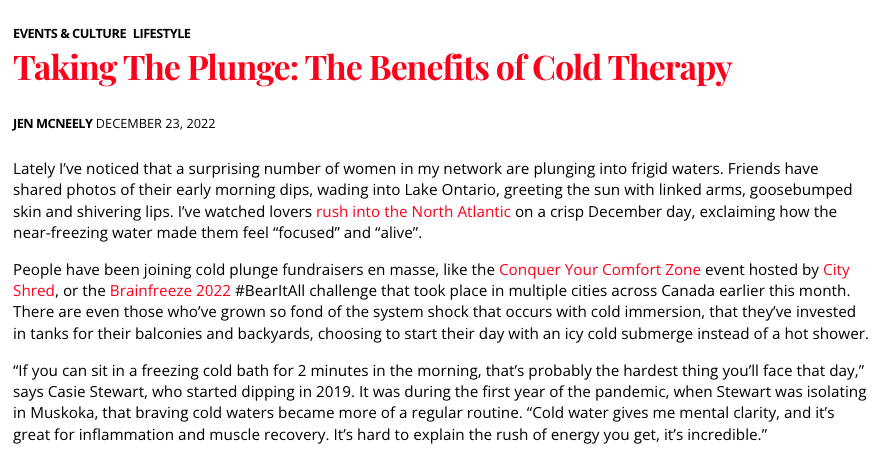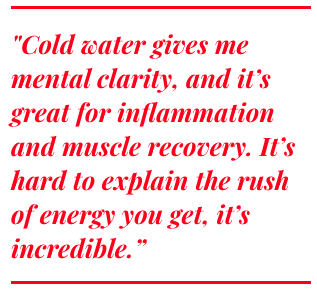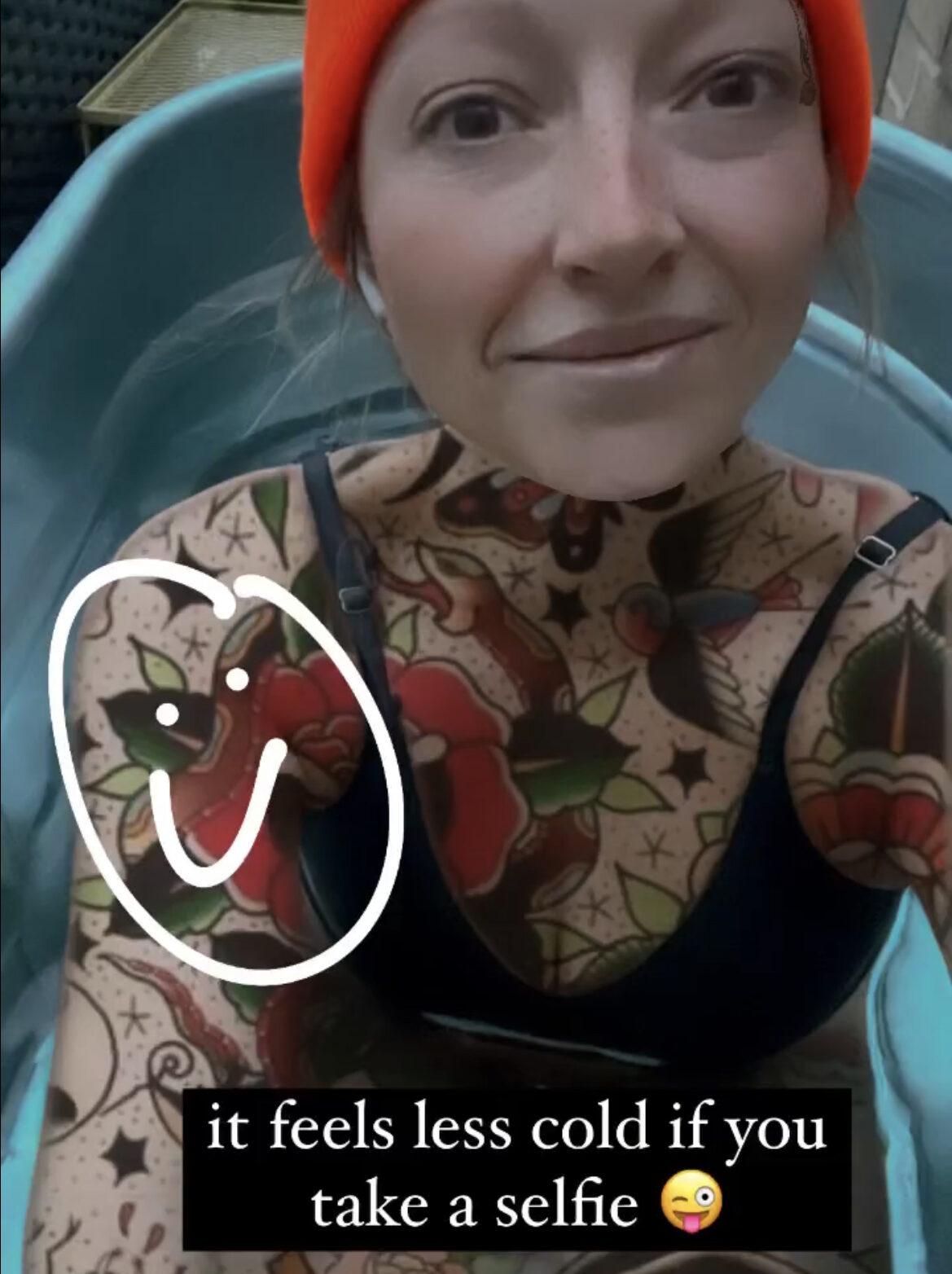 I've got my galvanized stock tank set up on the roof at home and go in it 3-4 times a week, usually after my run and before a shower. I need to get some new lights set up for night dips.
If you're interested in taking a guided dip, check out Unbounded Well or Othership. See my past posts on cold water therapy here.
Use this link for a $10 credit at Unbounded in the Stackt Market. Their outdoor experience has cold plunge wells, Scandinavian saunas, a geodesic breathwork studio, and bonfire lounges. It's great!
I'll be there in the evening on January 18th if you want to join. 😁