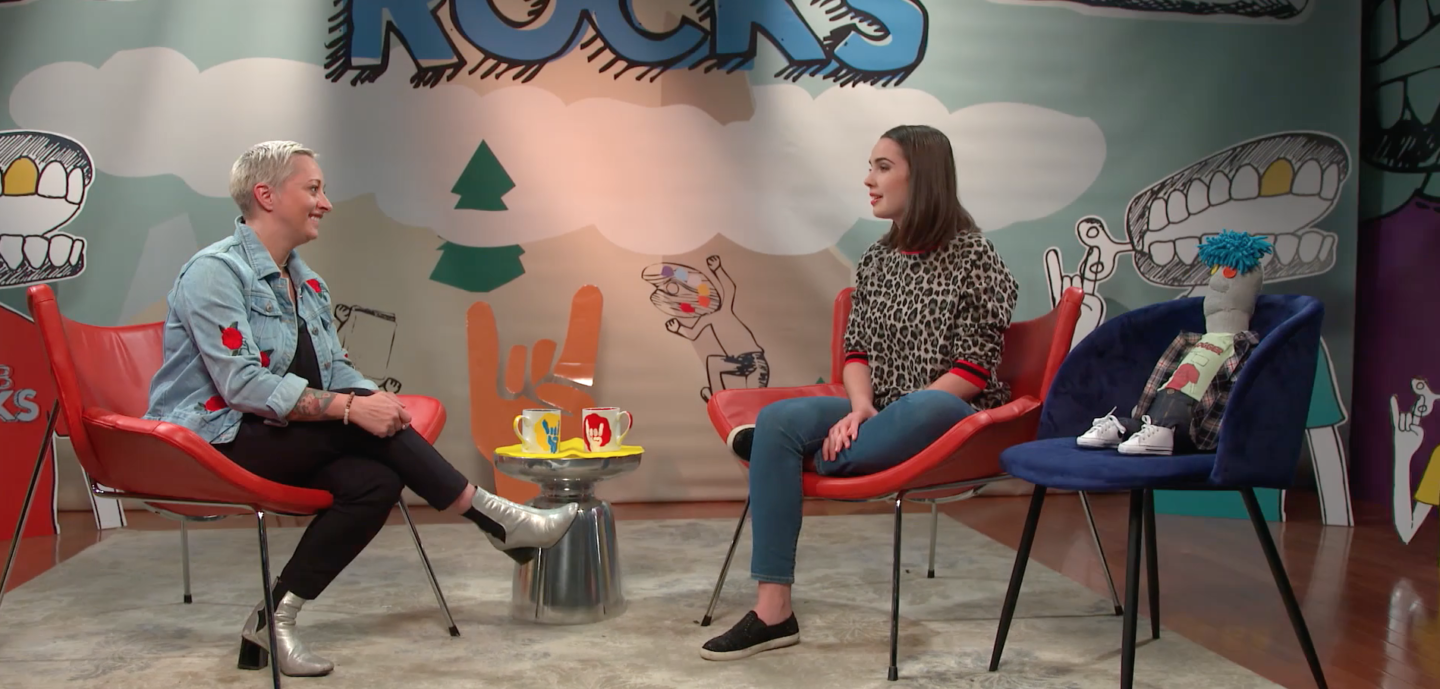 Late last year I was asked to be on an episode of a teen-oriented tv show called My Job Rocks and the episode is out! It aired this week on WinHD TV and was available on Rogers Cable Channel 672 and Bell Fibe Channel 679.
The show introduces Canadian youth to potential and trending career paths they otherwise might not know exist.
I always like to remind younger people to follow what they love because the job they end up doing might now exist yet. Thanks to technology, so many new and unique jobs are being created in new industries.
Social media didn't exist when I was in school but the things I'm doing now, writing, photography, travel, marketing, are all things I was into back then.

The show is actually pretty funny! I loved sitting down to chat about my work. There are 3 hosts and one of them is a little sock puppet named Maximus Fluffisness. In the show when I talk about travel writing he said he wanted to MARRY ME! That was the start of some witty banter and hilarity. The editing is well done and it was so fun shoot in a big studio.
---
Watch the Episode: My Job Rocks S2 E8
MJR408 from My Job Rocks on Vimeo.
---
---
Thanks to Sara Cabrera-Aragon and
the My Job Rocks crew for inviting me to be part of the show.
My Job Rocks!