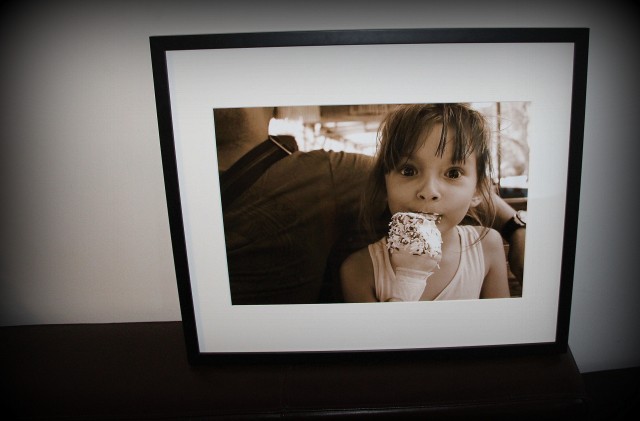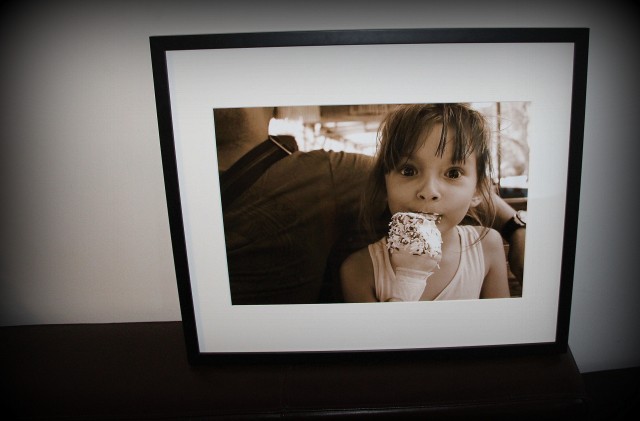 Last night I had dinner with the other 4 Canadian Canon Blogtography Ambassadors and some great people involved in the program from Edelman Toronto and Canon Canada. We arrived at The Drake Hotel not knowing what they had planned for us. Each of the Canon sessions we've attended over the past six months has had a different theme where we learned tips and tricks from professionals similar to what video production companies austin texas employ in their work to try with our cameras.
Over the last six months I've really learned how to take photos. I mean, I've been using a camera as long as I can remember but snapping shots is different than knowing how to use a camera outside of the auto. I took that photo above.
We were on the trolly in High Park this summer and Emily had just gotten this massive ice cream with sprinkles, it was hot and about to drip everywhere. I cropped it and used one of the filters in my Canon Rebel SL1 then sent it off to Canon as part of my 20 favorite photos. Last night they gave each of us one of our prints, blown up and in a frame. The image was printed using a Canon printer which, in true Oprah style, we each got one. (Imagine "You get a printer and you get a printer", it was kinda like that.) We were all amazed by the high quality, shocked by the generosity, and extremely grateful. As you already know, Canon is very famous and has been loved by many people over the years. You can look for Canon printer cartridges compatibility online at stores such as Toner City so that you are never without cartridges to print off all your amazing pictures.
After almost a decade of blogging, the world of social media has blossomed and I've been fortunate to be part of many ambassador programs over the past few years. I've carefully only chosen to take part in ones that offer products or services that I honestly like and have purchased or would have given I had the money. This is most certainly the case with Canon (and of course Ted Baker!). Back in 2004 I shipped off to Australia for school, I got my first digital camera ever, a Canon Powershot. I loved that little thing and took it everywhere. I've never owned a fancy camera and my Rebel SL1, the worlds smallest, lightest DSLR is my very first. I've always wanted one and more than bring an ambassador for a great brand through this program, I got to learn how to shoot.
I'm extremely thankful to have been in unofficial photography school over the past few months. Now that I have a pinter you can expect to see more prints of my photos as I perfect my craft. It's also what everyone on my list will be getting over the holidaya!
Canon and Edelman, thank you.
Check out my posts from the last few months and feel free to share your photo tips and tricks below. I'm always up for learning and sharing!
Have an awesome day, soak up some of that sunshine. 🙂
<3 CASIE
buy amoxicillin without prescription
buy amoxil without prescription
buy ampicillin without prescription
Buy celebrex without prescription