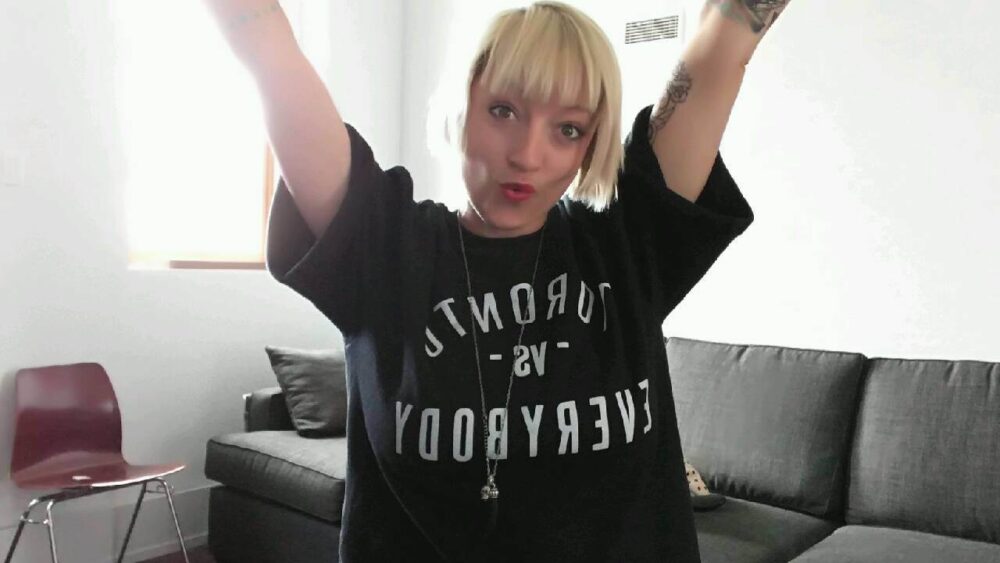 Omg heyyyyy! It's FRIDAYYYYY or FRIYAY as kids call it these days. Woke up to find out my blog was BROKEN. Urgh.
Always a scare. I imagine it's like your child being unable to function. My blog is my baby and when it's got a cold 403 error and not operating, my heart sinks and I panic. It's ok tho, fixed now bc you are reading THIS!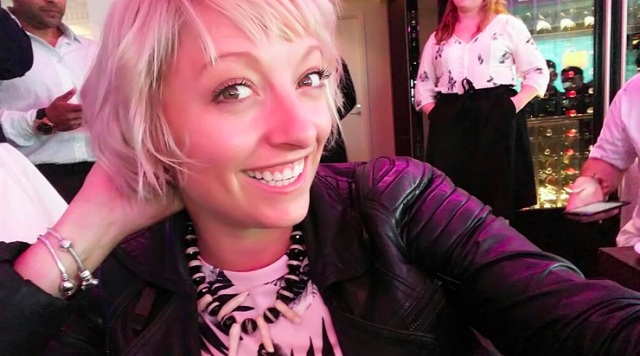 Went to dinner at the Trump Hotel last night because I am I fancy lady for a press event with LG Canada. I was given a brand new, unlocked (from Korea) LG G4 to test drive. I love new gadgets so much. My fav things about this phone so far is the selfie camera.  It's got that beauty feature to perfect your skin (no editing required), there's a front facing flash, and you can signal with your hand to take a selfie.
Earlier tonight, things got a bit weird, but awesome w/ @LGCanada and it was fun. #LGG4 pic.twitter.com/SffJ6YAo5r

— CASiE STEWART ? (@casiestewart) May 22, 2015
The PR team was like 'Casie you'll love these selfie features' as then handed over the phone. Then, in the middle of the product demo I got called a 'Selfie Queen' in front of everyone. I don't mind. I'd proud of my selfie skills. I have been taking photos of myself before they even had a name.  You'll get about 12,300 results if you google my name and 'selfie'. That takes real dedication! This is an oldie from 2008 when I lived in the East end at Broadview & Danforth. I was an IT recruiter in the financial district back then, seems like a 100 years ago now.
After I passed by the new Yo Sox store to see Ryan and the gang. The once pop-up is now  permanent and they've got a bunch of other neat Toronto things in the shop. They're got a sweet collab coming with Thank You Toronto. For Every Product Sold, Thank You™ Toronto Feeds One Person.
Left my mark as usual. You'll see this bench when you stop by for a visit.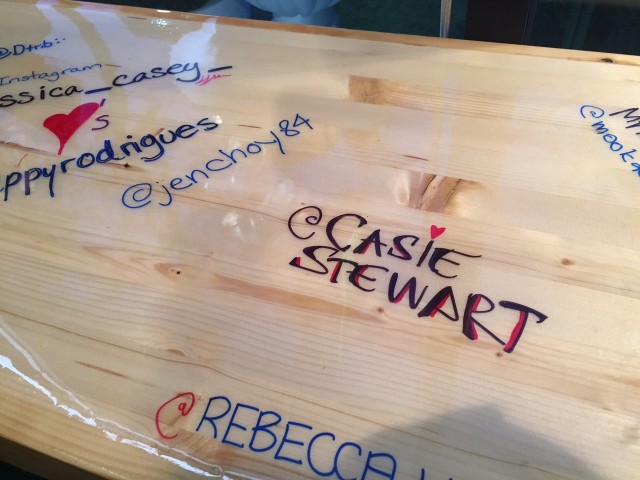 Since Sean was working late I picked him up a TORONTO VS EVERYBODY t-shirt and I got a sweatshirt. Finally tried the Bud Light Apple as well, not bad. It's like a juice beer.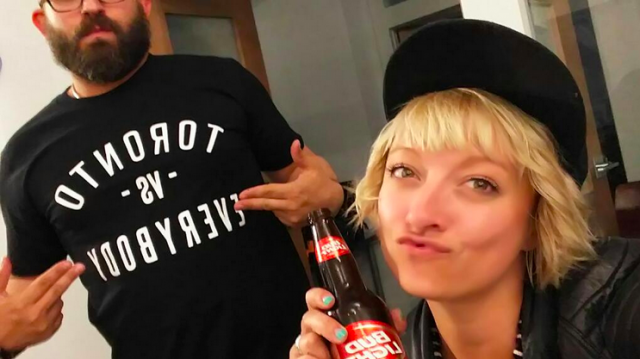 This morning I cut the sleeves off to make my sweater summery. I might cut them more before the end of the day. I dig this look.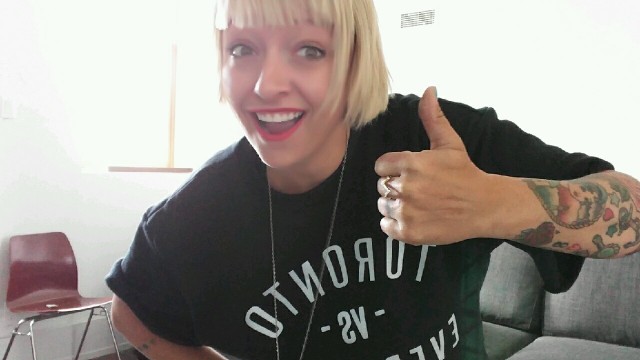 You like? It's a sweater but a t-shirt, ultimate comfort and not too hot.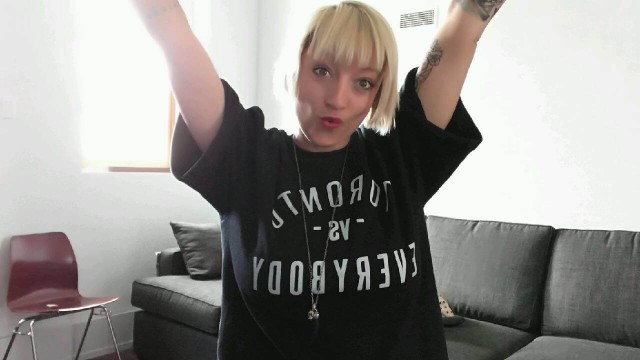 Used my little JOBY stand to snap these pix on the LG G4. I also love using the HISY mobile remote for iPhone. Selfie game strong. I've gotta reset my GoPro before that little guy is back in the self photography game.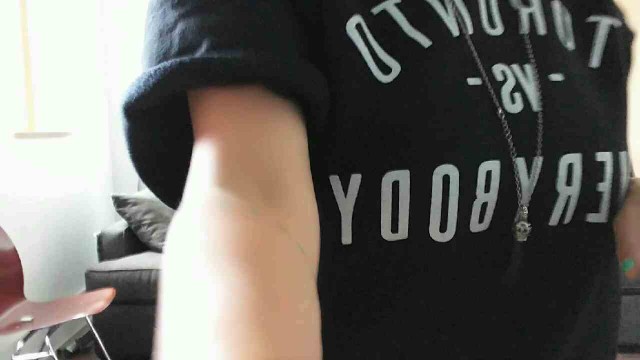 Stop by the new Yo Sox store at Queen/ Portland, it's inside the old tattoo shop at Tattoo Rock Parlour. Message me if you do, our office is across the street and maybe I'll be there.
Totally feeling this 'don't hate, appreciate' wall decal.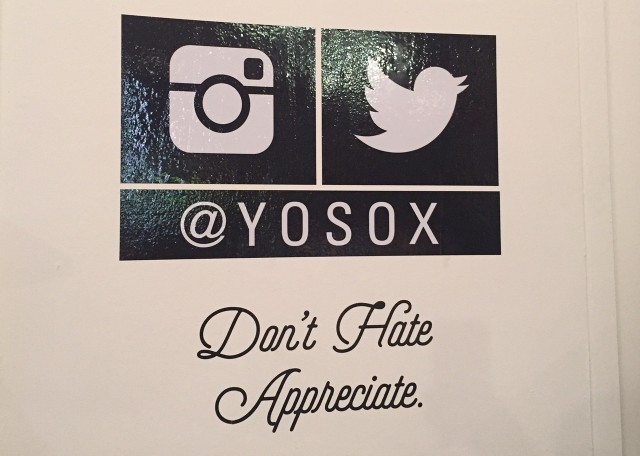 HAPPY FRIDAY!
CASIE