I originally wrote this post for Canadian Geographic after my press trip to SF last spring. Some good stuff in here and places I had no idea about until I went on a great afternoon tiki tour with a local friend. Scroll down for some fun SF moments and check out this post on Canadian Geographic with 5 great things to do in San Francisco.
---
I love San Francisco. The city is bright with lots of neighbourhoods to explore, each with a distinct look and history. There's plenty of great spots to take in the city including the Golden Gate Bridge, Alcatraz, Pier 39, or the Coit Tower. SF is known for frequent fog so all views come with a recommendation for a clear sunny day. ☀️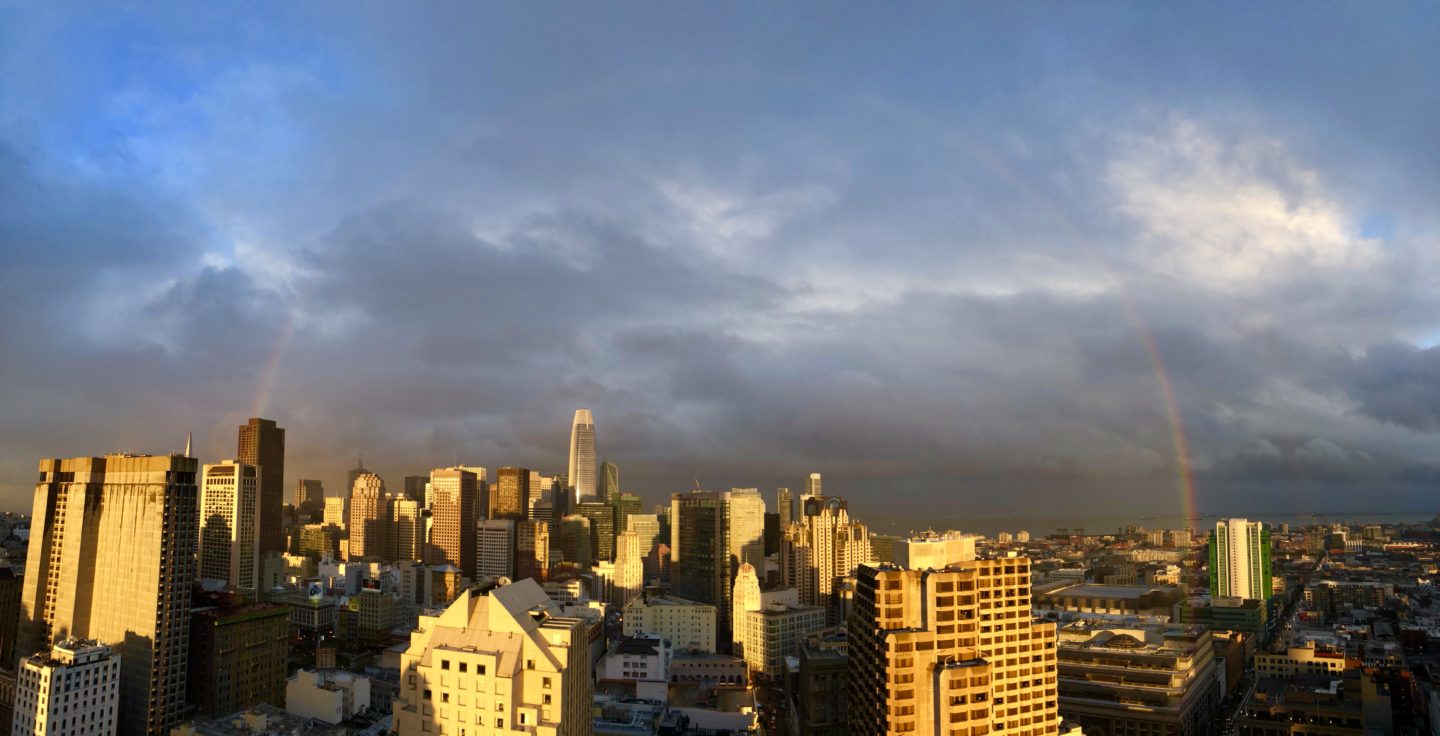 Here's a few great views that weren't in my first SF travel post!
---
Twin Peaks
Here you'll find a great 180 view of San Francisco from the centre of the city at an elevation of 922 ft. The hike takes about 45 minutes but the drive is only 10 min. I love the way the road and city and look from the top of the hill. You'll notice the Sutro Tower in the middle of the hill (not pictured). I learned that it's become ironically iconic and was once seen an eyesore but is now kind of, cool? Ha! There's shirts, souvenirs, and a selection of sellers on Etsy with Sutro Tower merch. It reminds me of something from Aliens or War of the Worlds.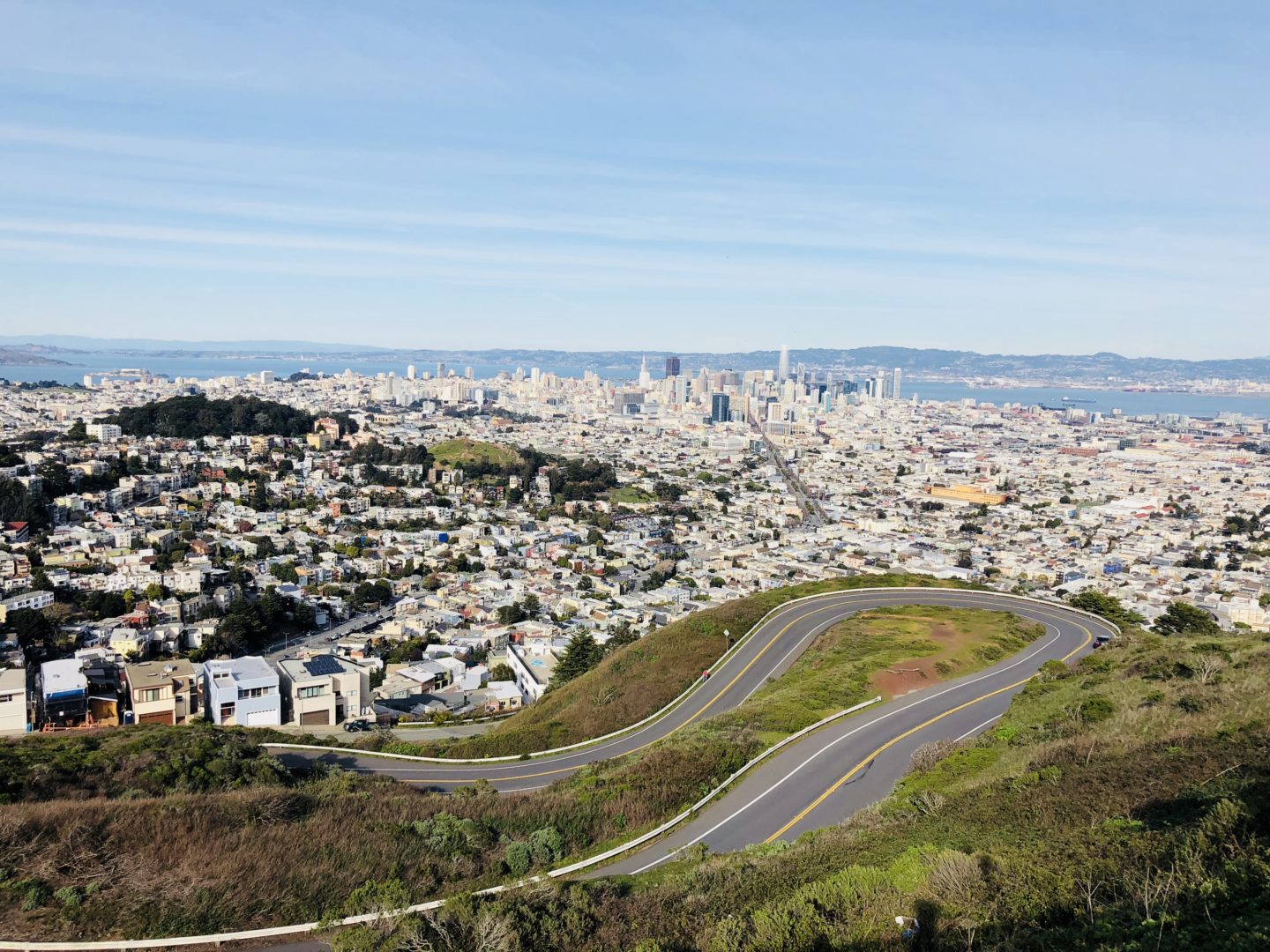 If you can get a ticket, the views here are like something you'd find in Charlie and the Chocolate Factory. The Museum of Ice Cream is located near Union Square inside a former bank. Aside from learning worldly facts about the famous food, you'll find incredibly cute backdrops for photos. The museum is 100% family friendly and encourages you check in as a kid at the door. They're closed each Tuesday to re-paint and fix any of the fixtures throughout the interactive exhibit. Small groups are taken through the museum giving you enought time to take photos and tast the treats. Check out ticket dates and availability here.
Cityscape, Hilton, Union Square
At the very top of the Hilton Union Square, on the 46th floor, you'll find Cityscape, a 360 view of San Francisco. On a clear day, you can see everything from the bridge to Coit Tower, and across the bay. They offer a selection of SF inspired cocktails and open daily at 4:30. If you're a guest at the hotel, you can pop in anytime for photos or to use the wifi.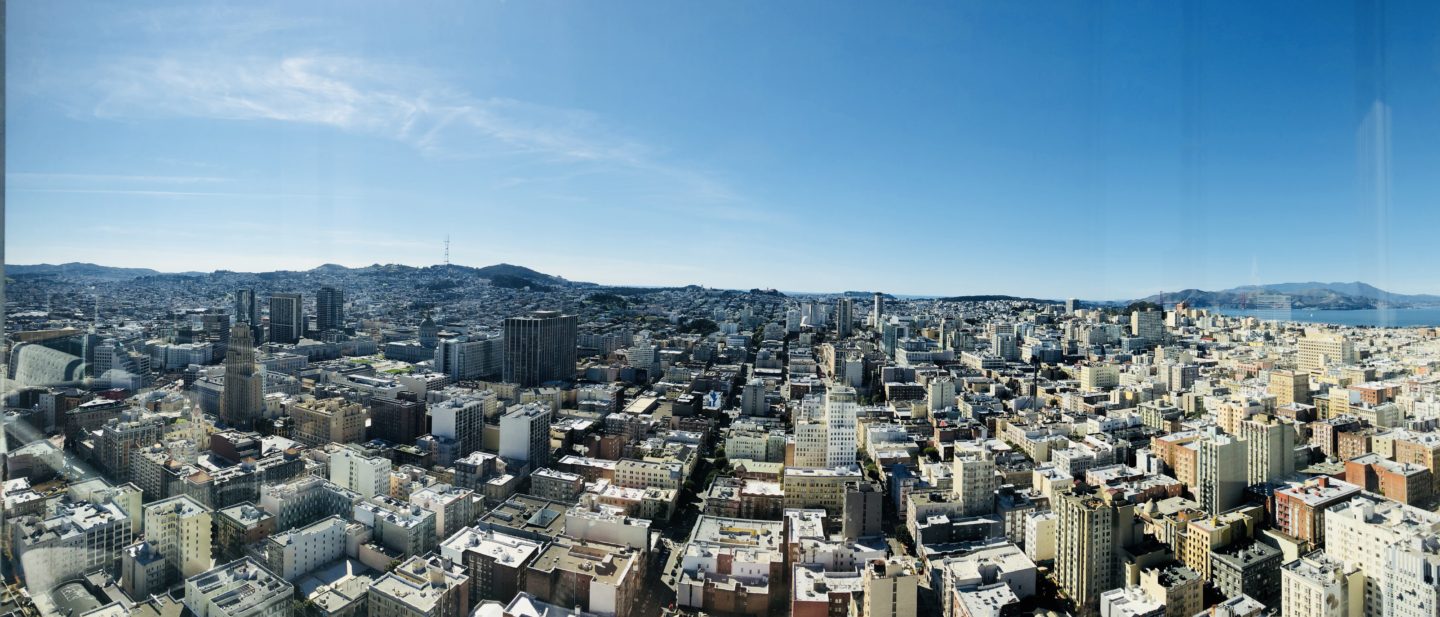 Alamo Square
You might not recognize the name but trust me, you know the view. Anyone who was a fan of Full House recognizes these houses from the opening credits. It was a childhood dream to visit this park! 'Postcard Row' is located at 710 to 720 Steiner Street across from Alamo Square. The best shot is at magic hour just as the sun sets in the west. I could almost heat hear Uncle Joey saying "cut it out!".
This is the best place to see the sunset. The Sutro Baths are located at Lands End and opened to the public as the world's largest indoor swimming pool establishment in 1896. The former mayor of SF and wealthy entrepreneur, Adolf Sutro created the baths which burned down in 1966, amongst years of complications. There's a path from the Cliff House down to the remaining ruins but you'll want to check the weather and tides before walking down. It's really magical here.

---
As I was updating this post I went through my photos from this trip and I would love to get back to SF. It's such a beautiful city full of colour, great food, and stuff to do. There is also HEAPS of street art! I'll get those photos rounded up into a nice gallery and share with some food recos.
Happy Friday!
With love,

Half of this trip was covered by San Francisco Tourism & Hilton SF, the rest was all me. Would 100% do it all again!