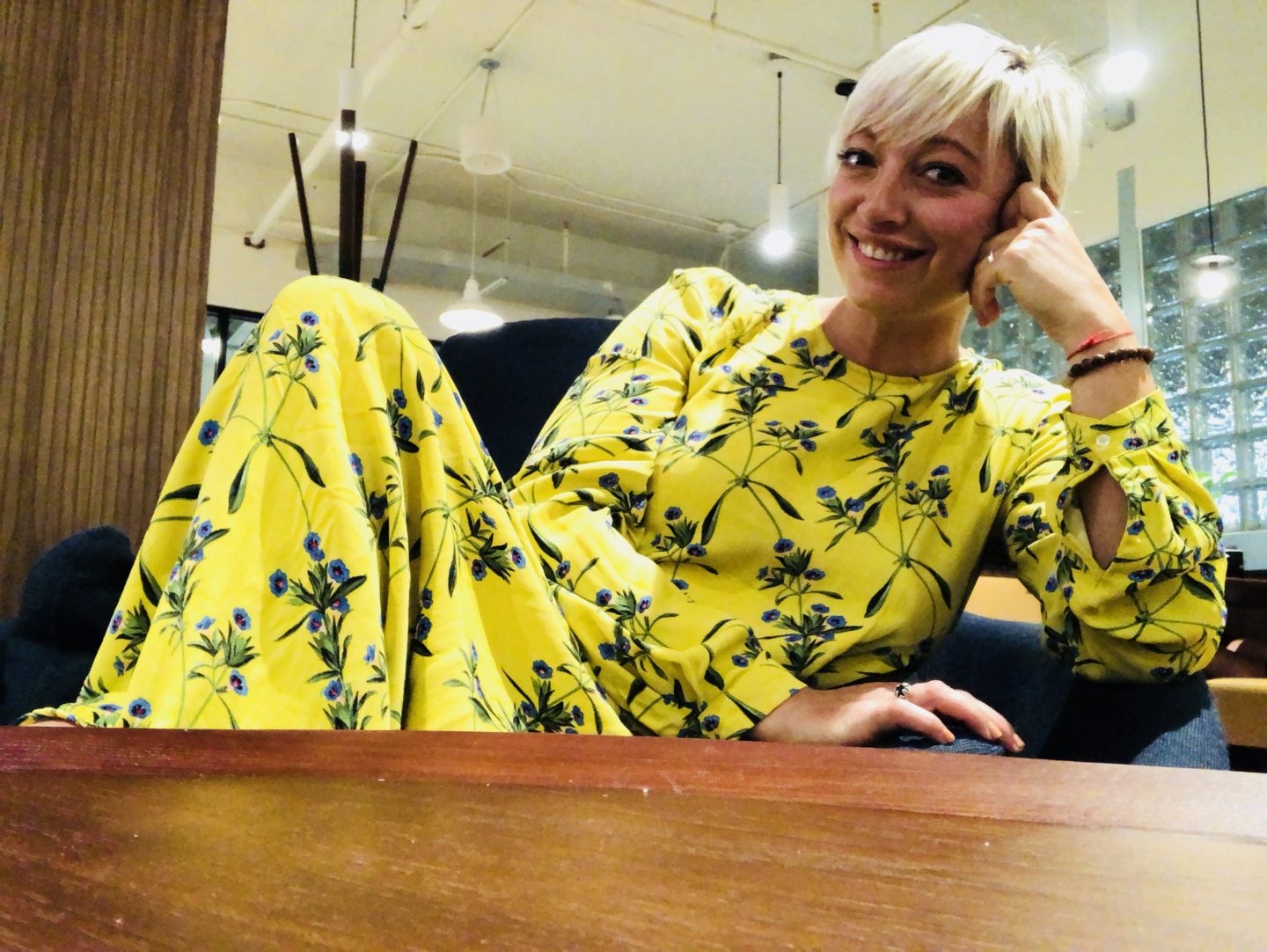 Hi! I am at WeWork visiting Raymi and the office is SO COOL. It's a co-working space and there are heaps of big and small businesses around and freelance people working in the common areas. It's super bright and well designed to inspire creativity. I love it!
Of course, we had a little photoshoot!




I wore this dress when I was in Vancouver and honestly, I would wear it every damn day. It's from H&M and I get so many compliments on it! I am on the hunt for more yellow in my wardrobe. It's so sunshiney and bright! ☀️🍋💛


Tonight I'm going to to the cinesphere at Ontario Place, then to a BBQ w/ Schneiders. I'm surprising her so I hope she likes it! This weekend we're heading up to the cottage for a few days. After all the work we've done over the last few months, we can finally relax and enjoy it! I'm looking forward to sitting on the dock, reading, and soaking up the sun.
Remember to wear sunscreen! 

P.S. Raymi just updated her blog and she is very happy right now go read it! It's way longer than this haha. raymitheminx.com
She has a real job now at Full Stack Resources if you ever need some dev work done!