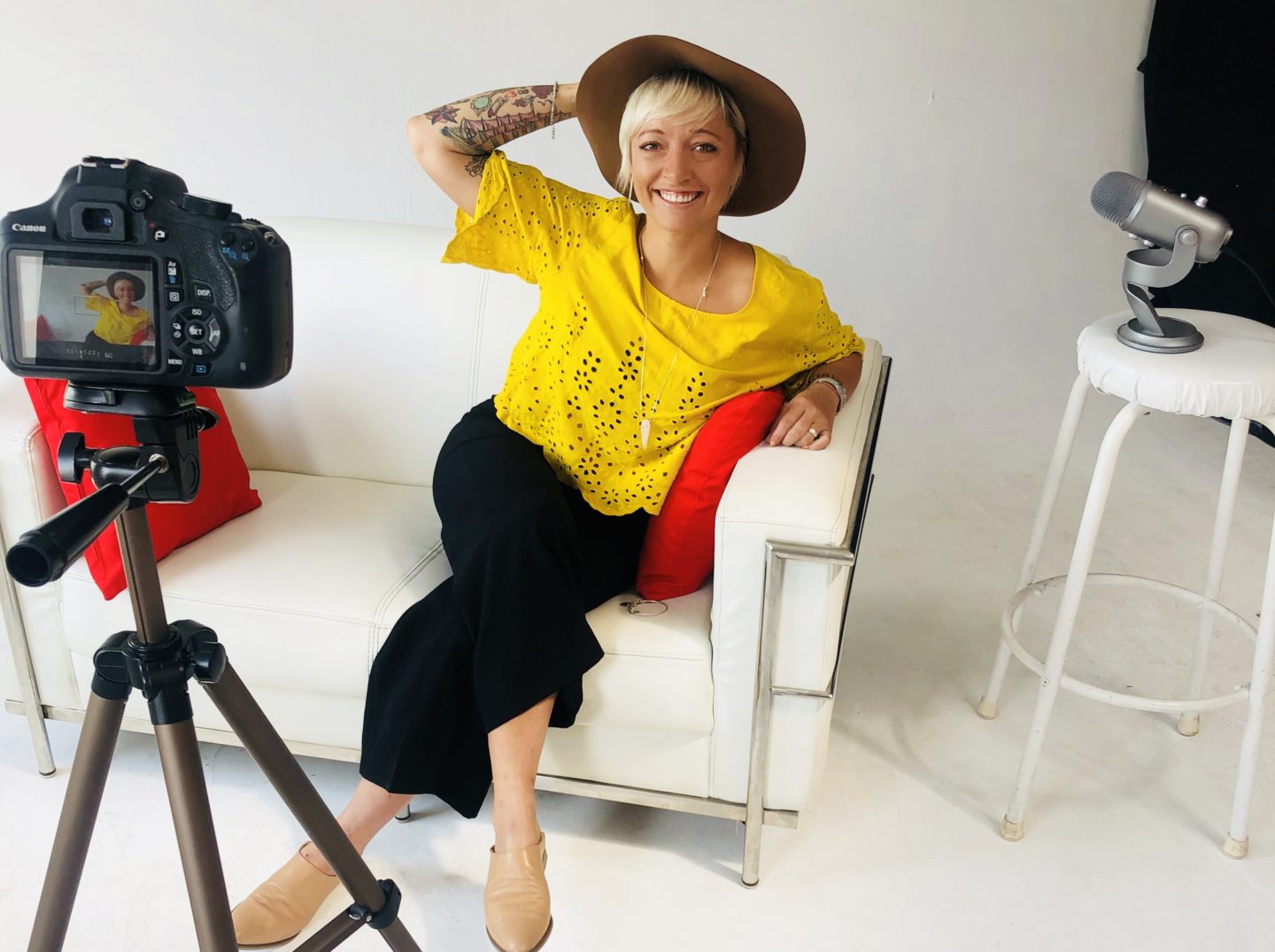 This weekend I was invited to sit down with Katie and Meghan, who created Local Ladies, a series all about telling women's stories in the community.
Over the past three years, they've interviewed women and screened the short films to raise funds for Women in Crisis. I was interviewed for a feature documentary they will be screening in September.
Some of the other Local Ladies!
---
The Local Ladies mission is to shine a light on as many incredible women in the community as possible through interviews, collaboration videos, and *soon* a podcast.
Check out their Press for Progress video they created for International Women's Day 2018. The short film was then screened on March 8th at the Princess Twin in Uptown Waterloo.
---
The studio had great lighting so I took a bajillion selfies. I am also obsessed with this bright emoji yellow and will be wearing it from here on in. ?
I'll keep you posted on the premiere screening and other things surrounding the film! Find them on Twitter @LocalLadies.
---
Thank you, Katie and Meghan, for the kind words and reaching out to include me in this great project. Happy to share my story and hopefully inspire some Local Ladies along the way!


http://buywithoutprescriptionrxonline.com
http://rxnoprescriptionrxbuyonline.com/lipitor.html
buy Fluoxetine