Taking the train from uptown again. I know, crazy.  I don't mind the subway though, there's always a story. A couple years ago I used to write daily posts on the way in. I really enjoyed that. Get some creative juice out first thing.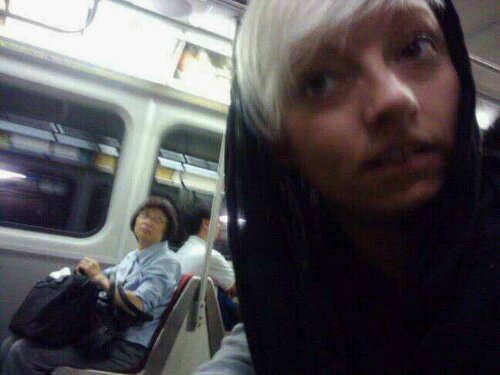 Browsed the Metro, nothing really to see today. The ride today is pretty quiet, no loud talkers in sight. I could feel the hunger eating me from the inside today so I grabbed a croissant and coffee at Tims.
He ironed my dress this morning and dropped me at the station. He's quite charming this one, I like.
There's construction at Davisville station, something about the wall systems and the yard side that will last three months. As long as it doesn't slow the train, I don't really mind.
Arriving at the office later that I planned for today. Luckily I'm not in a Nazi office like a couple past jobs where you get scolded for not being at your comp at [insert ridic early time here].  Once I arrived at 8:05 to my job in the financial district (the one I had to wear a suit to everyday and be there at 8AM, urgh!) and I got sent home for the day like a bad girl. The boss thought I had been out with the boys, who were also late and decided to punish us. Brutal. I had to help my sister with an emerg but he didn't care to know. What a jerk he was sometimes!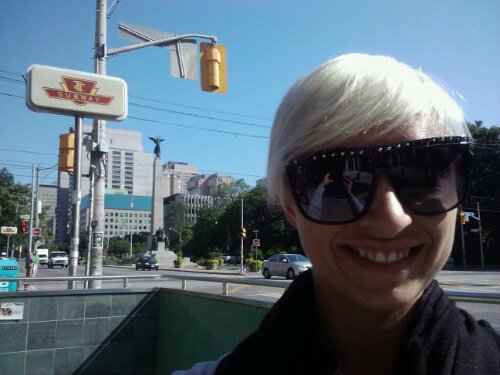 I hear an accent, South African I reckon. I look kinda tired today despite getting a really good sleep. Hate that. Guess I need another good one tonight. Finally almost at the office. Took long today, I feel like I've traveled so far.
Coffee done.
Arrived and ready to start the day. Some friends & I are hosting a Tweetgasm V1.0 at the Gladstone Hotel tonight 7pm. Come. I will be fun.
Happy Monday, make it a good one 🙂