Over the last few months I've been on a journey to take better care of myself. I feel better on the outside and inside, with more energy, and I'm less hard on myself.
Every spring I do a big clean on the house but I never really thought about cleansing myself? I'm getting rid of old habits, old friends, old thoughts, and setting new intentions. This year is different!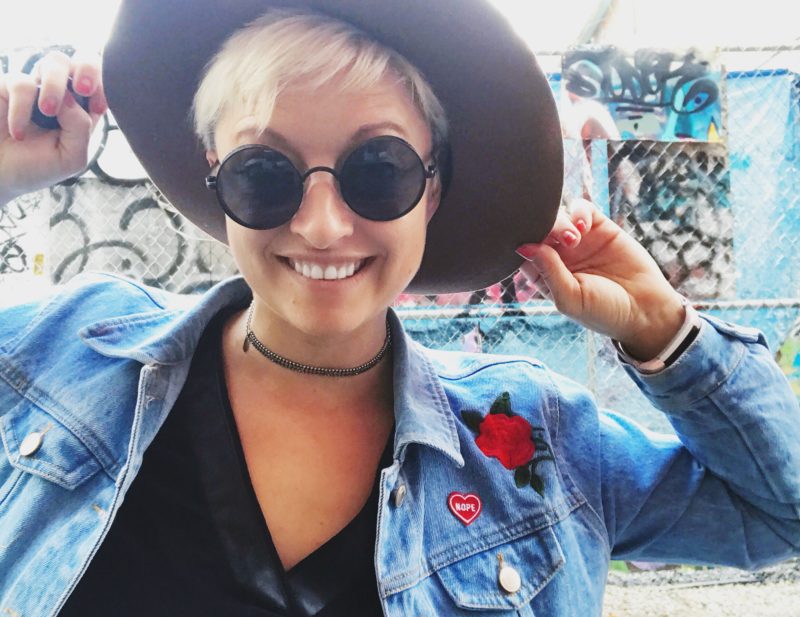 ---
Here's a few tips I've discovered that have helped me feel happy and healthy. I'm making this year a great one by making small changes in my lifestyle.
Exercise

You don't have to go hardcore but it's really important to be active and exercise. I've open to trying just about any workout and last week I did Function 45, that is a hardcore 45minute circuit workout. I'm planning t give it a go for 2 weeks to kick my summer bod into high gear. I've been going to yoga 3-4 times a week since the end of January which I find calms my mind and has started to lean out my bod while making me stronger.

Drink Heaps of Water

An old tip but a really good one. More water will energize you, help your skin, and it helps me snack a little less. After my LA trip in January, I saw a bunch of girls at yoga with the Bkr water bottles and I ordered on on Amazon right away. I take it with me everywhere now and I find I drink heaps more water.

It had been a LONG time since I went to the dentist. When I finally went, my teeth looked good and I felt great.

I had braces in high school so (my parents) spent a lot of money and I spent a lot of time in a dental chair, I don't want any of that to go to waste. I'd had a little tiny stain in the front of my teeth for years and in one recent visit, my dentist got rid of it. If you haven't been to the dentist in a long time, you might want to contact your dentist for a check up, or you could look at this Dentist in Greenbelt for an idea of the sort of dental treatments that are on offer to you. You only have one set of teeth and it's really important you take care of them. However, I'm not looking forward to being older as dental insurance for seniors is expensive. You can compare providers with the help of Let's Say Thanks which might help you save a little. I guess it's just a part of life!

Regular dental appointments will save you $$$ in the long run. Make a priority to visit your local dentist or if you were like me and didn't have one, find a new one at youroralhealth.ca/yourteethareworthit.

Get a Fresh Cut

Since my hair is super short I get a cut A LOT. However, a fresh cut or shave can do wonders for your self-confidence, positive attitude, and personal style. I recently cut my hair super short again and I FEEL FAB-U-LOUS. I've been going to Sassoon Toronto in Yorkville and they do a killer blonde.

SLEEP

Something I've been really working on it going to bed at a reasonable hour. For years I would sit up late and work away on the blog or client things and I'd be exhausted. So, instead of lazy eyelids or falling sleep on the couch, I stop and go to bed. You are only one human and there are only so many hours in a day. Go easy on yourself, you need sleep.

Watch What You Eat

I don't claim to be a health nut but I've been trying to eat healthier. I recommend keeping healthy snacks on hand and in your purse at all times. Cut your portions in half. Save it for later! It's ok to eat a burger and fries or have a beer but not at every meal or every day. Moderation is key.
---
---
Just think how great you'll feel after doing yoga, going to the dentist, a healthy lunch, a haircut, and heaps of water! You'll be ready for a great sleep knowing you fed your body and mind really well.
Here's to a healthy and happy week!