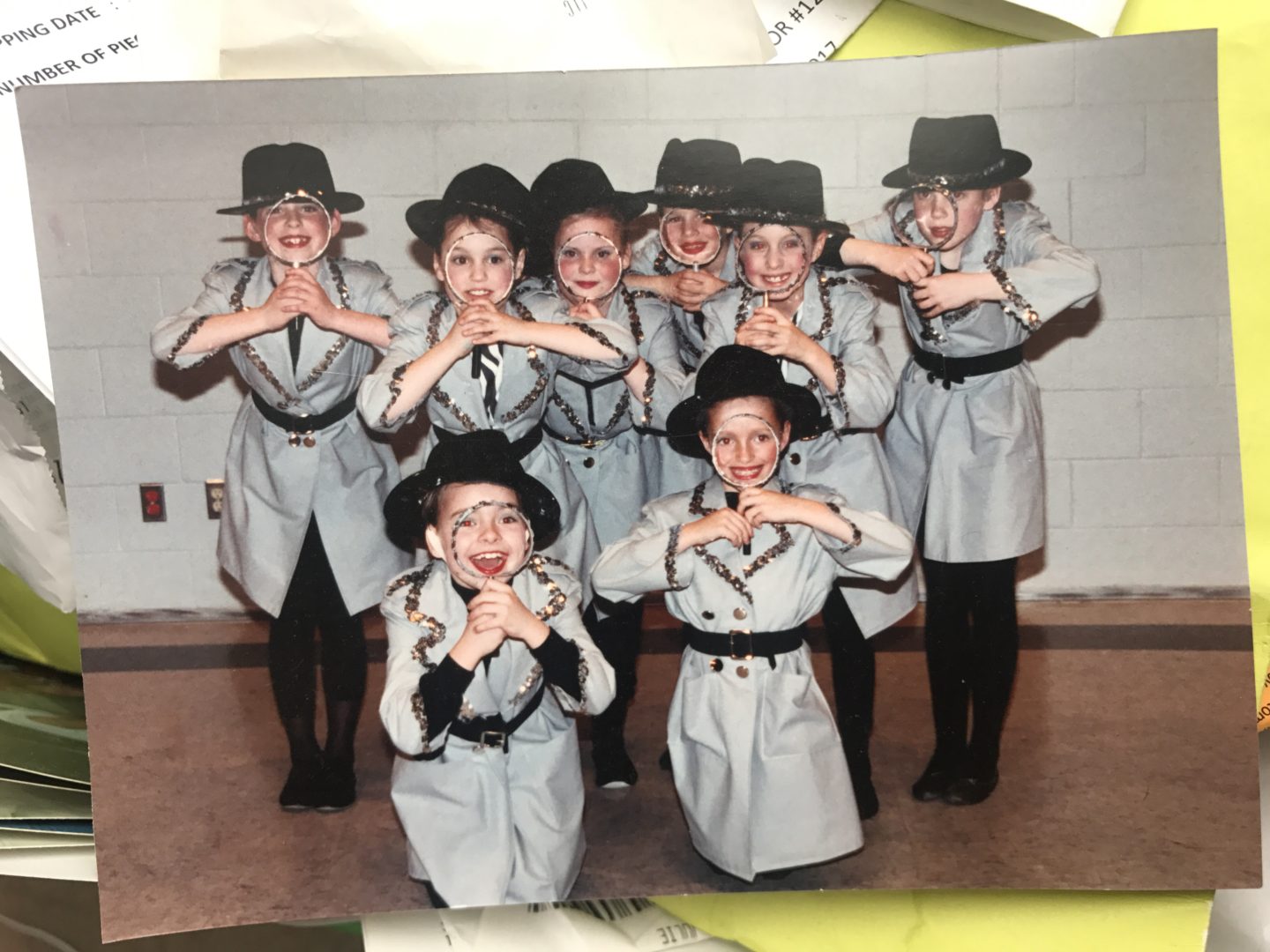 I found this photo in a box of tax receipts and it gave me such a warm feeling. I'm pretty sure mum has this costume still hanging up in a closet at home. When I was about 9 my jazz class did a competition number to the Inspector Gadget song and to this day I still remember some of it.
I spent heaps of time at the dance studio as a kid. I started ballet around 3 and a half, had my first recital at 5, and spent a few years competing. I went all over Ontario, NY, and the National American Dance Championships in South Carolina a couple times.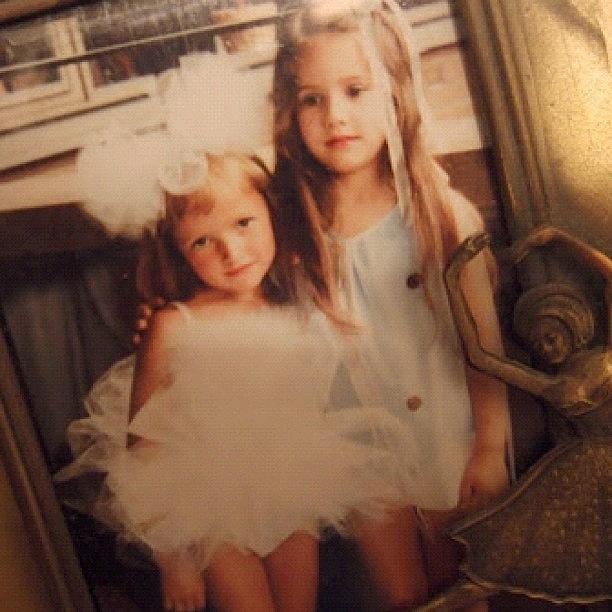 ---
I distinctly remember times ballet was hard. Sometimes I hated it. I'd be crying after class, begging mum to let me quit. But she never did. And thank god for that.
Although it was tough, dance taught me so much.
It taught me hold my head high when I walk, how to enter a room, how to be on stage. I learned to not give up.
I'm so thankful for the decade I spent dancing as kid. For my teacher Miss Lisa at Meyerhofer Academy in Cambridge. I'm grateful for mum who taught me to persevere through all the tough times. Also thankful for all the late nights, mum sat at the kitchen table making ballet skirts for the studio to pay for it.
As I get older ,I appreciate more and more the hard work I put in when I was younger. This week Emily and I signed up for Tae Kwon Do. It's her first go and my first time back in 20 years. [Side note: WHERE DID THE TIME GO, HOW AM I THAT OLD?] 
---
TDK is another thing I spent a few years doing that taught me so much.  I have my green belt, won an Ontario trophy for 3rd in sparring, and once broke a guys jaw with a roundhouse kick.
Before signing up this week I inquired about it twice over the last year and I'm glad I finally did it. Even after all these years, the five tenants of Tae Kwon Do have never left my memory.
1. Courtesy (Ye Ui)
2. Integrity (Yom Chi)
3. Perseverance (In Nae)
4. Self-Control (Guk Gi)
5. Indomitable Spirit (Baekjul Boolgool)
---
I've been working hard at yoga the last couple months and I feel so much stronger in  my muscles and my mind. I'm not sure if I've lost many lbs but I've for sure made some muscle and lost some of that muffin 'round the middle.
This post is a reminder: Don't give up. When something is hard you have to push through to get to the next level. It's like playing a really hard video game, and working hard to beat The Boss, and make it to the next level.
When you get there, it's always worth it. And you can do it again.
---
Have a great weekend,