Ever be working from home and then wondering you have been talking to your self out loud or just in your head? I'm on hold with the OCS and it's been over an hour. I'm watching the Y&R, making soup from scratch. I wonder if they can hear me I should have been on mute lol.
I'm on mute now. Soup smells amazing,. I had a super day today. I feel like I can't tell anyone but mum. It's hard when you have exciting things that happen in your day and you want to just yell it out but you know it will seem a certain way so you keep quiet. The only person I usually tell is mum. Rung her 3x at work today and sent a text. I booked a speaking thing, an on-camera deal, a trip overseas, and a directing gig. We also had a great meeting for Occupied VR. This doesn't happen every day but the great thing about working for yourself is celebrating when amazing things do happen. Today specifically, celebrating looks a lot like cooking in my jogging pants, putting away laundry, and catching up on the show. Some days it's wine in the afternoon! In between the great days, there are days I don't want to do anything or I cry and can't leave the house. Balance is key. I find yoga really helps. DYK Amazon Prime has yoga shows. I like Yoga For Everyone because it's fast and they have level variations.
I am still on hold, it's been so long now I feel like the music is part of my life soundtrack, I'm 10 years older. I hung up after 2.5 hours and sent a tweet. They are yet to respond. Apparently, they only have 5 people manning the phones. yes, 5 for an entire province of millions.
Tomorrow is a new day.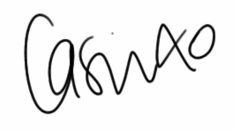 Buy Trazodone online
http://rxbuywithoutprescriptiononline.net/clomid.html
http://noprescriptionrxbuyonline.com/kamagra.html