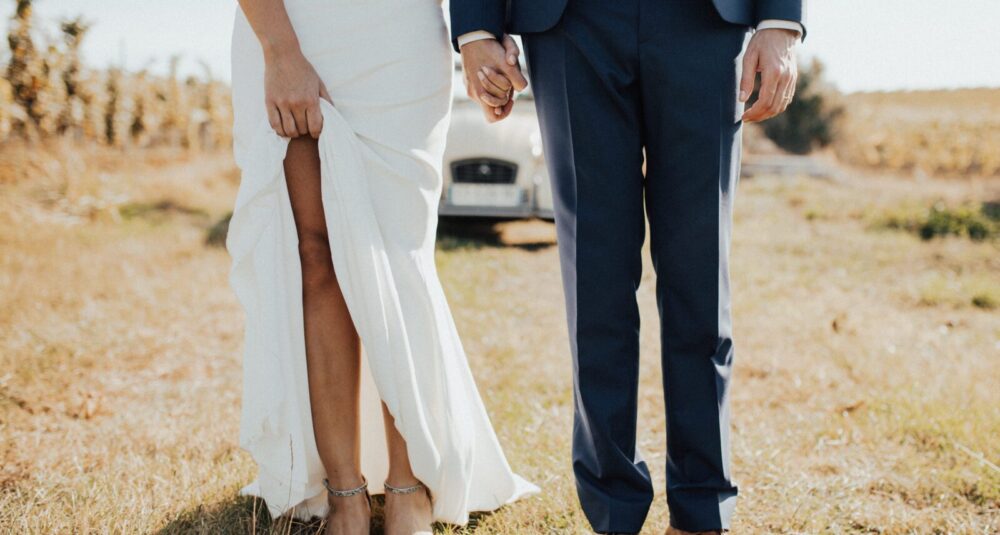 Do you have a will? No, of course, you don't! Who thinks about that while you're out living your best life? Hate to remind you but along with taxes, we can't avoid death. You should have a will and you can get one with Willful in 20 min for less than $100 today. If you're in a situation where you're looking to contest a will, you might want to seek out will contest lawyers to help with this matter.
---
This weekend my friends got hitched, Erin Bury married Kevin Oulds, the creator of Willful. I've knows this duo for 10 years and am not surprised that they had the most unique wedding guest gifts I've ever seen, they gave every one of their guest a will. Till Death Do Us Part, right?
---
Kevin created Willful after dealing with a difficult family situation, something none of us wants to deal with. To be honest, I've learned anything from TV or The Young & The Restless, it's really important to have a will. Do you have any idea what will happen if you don't? Read this. If you're common law, your partner gets nothing, the government will get involved in your finances, your family could have to vacate your family home, it's not pretty.
I saw first hand what can happen to families when certain aspects are unknown and what happens when there's not a proper plan in place. I set out to make that experience easier to navigate and make it more affordable and accessible for people.

Kevin Oulds, Willful Founder & CEO
Their mission is to move estate planning from the back of your mind to the same spot as insurance, retirement, or financial planning. Stuff we might not want to think about and but get more intense the less attention you pay to them. Even if you don't have a lot of stuff, you still have something, protect your future and the ones you love. Having estate planning at the front of your mind is very important and doing this can make sure everything is completed to your specifications with the way you want it done without the worry that you haven't covered your bases. I made special notes for who gets my notebooks, tech, sunglasses, vintage clothes, and shoes. That stuff is important to me!
Over 56% of Canadian adults don't have a will.
If you don't have a will, don't worry, you aren't alone, 56% of Canadian adults don't have them. Mum had me make one when I was 21 before moving to Australia, it was with a lawyer and I don't have any idea what it says or how to access it. This year Kevin gave me a code to set up my own will on Willful and it was so easy. I was done in 20min and can access or change it anytime. Willful helps you create a fully legal will and gives you the ability to add anything you own that's important including house/car, electronics, clothes, and pets.
What if something happened to you, what would happen to your stuff?
Willful is offering my friends & readers 15% off all plans. Their Essential plan is $99 at full price and gets you Last Will and Testament so you can take care of your estate, children, and final wishes with unlimited changes.
USE THIS CODE TO SAVE AN 15% OFF ANY PLAN: CASIE15
---
Learn more about Willful here.