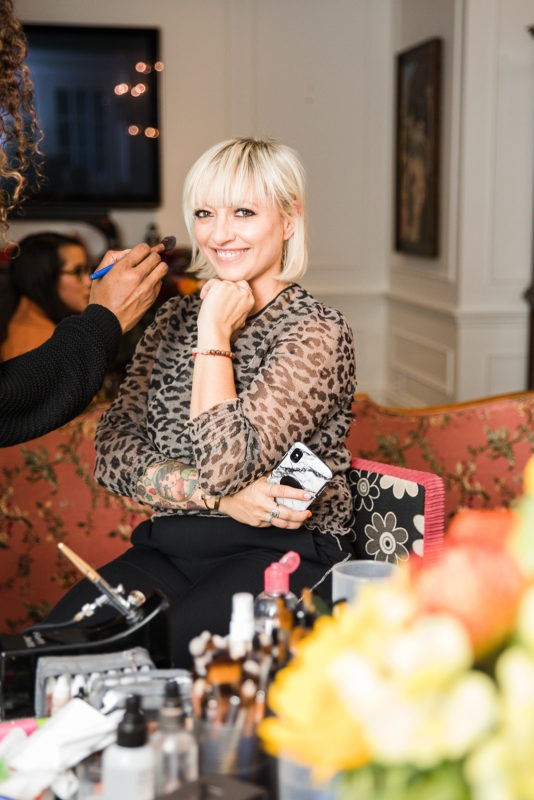 That's a wrap on #TIFF19 for me! This week I'm working on a Vitamix commercial w/ 1188 doing props & set styling. I love it!
Over the past couple of years, I've been all about JOMO vs FOMO (see this post). The joy of missing out is something I've come to love, I think it comes with age and experience. This is the first TIFF, I didn't go partying, stay out late, or drink alcohol. I put my happiness and health first, yay adulting!
Finding Balance: The Telus Happiness Workshop
This summer I spent a week in Vancouver for the Telus Creator Summit with the #Telus_Partner team from across Canada. It was 4 action-packed days of volunteering, adventure, food, drinks, and learning about the many sides of Telus business. I had heaps of fun and made new friends but by the last day, I was totally exhausted.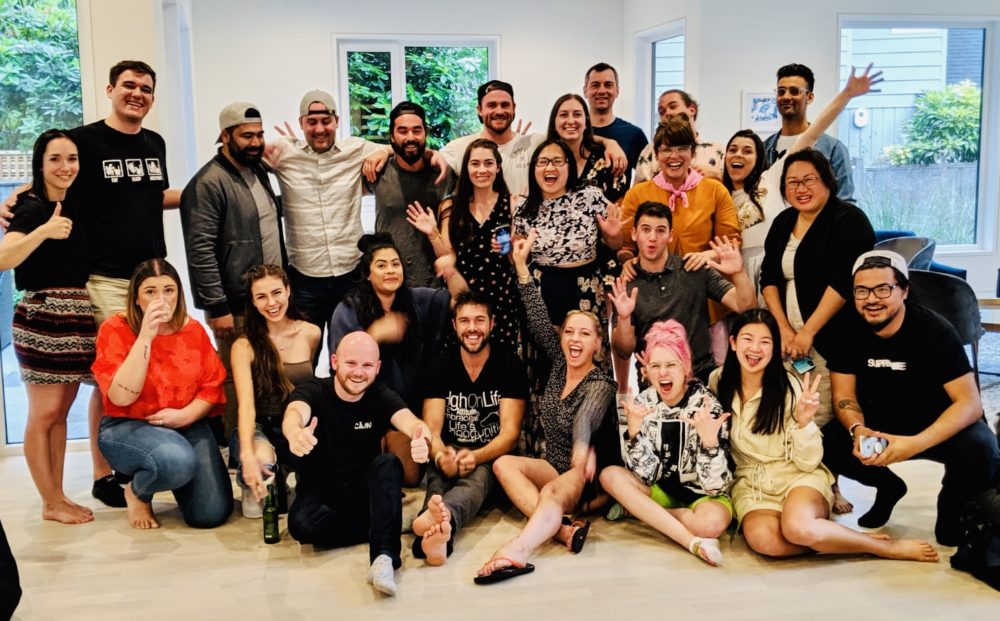 Telus anticipated this and used it as an opportunity to bring us together for a Happiness Workshop. We put down our phones, learned about disconnecting, and finished with yoga, meditation, and lunch. Not something you would expect from a telecom giant but that just goes to show how Telus is different.
During the workshop, something amazing happened…
The whole group of bloggers, YouTubers, and content creators started talking about how much social media stresses them out. The pressure to create, stay positive, be healthy, have a clean house, great photos, have good engagement, make money, collect the money, have good relationships, be a good parent, be a good partner, AND remain sane while living this crazy internet life.
IT WAS SO REFRESHING. It felt like a weight was lifted knowing we all have similar feelings about social media anxiety, it connected us.
The Telus Happiness Workshop was developed with input from expert psychologists to tackle online issues facing youth including excessive digital use and comparing themselves to others. As a group, we talked about spending too much time on your phone, social media anxiety, and the importance of taking breaks.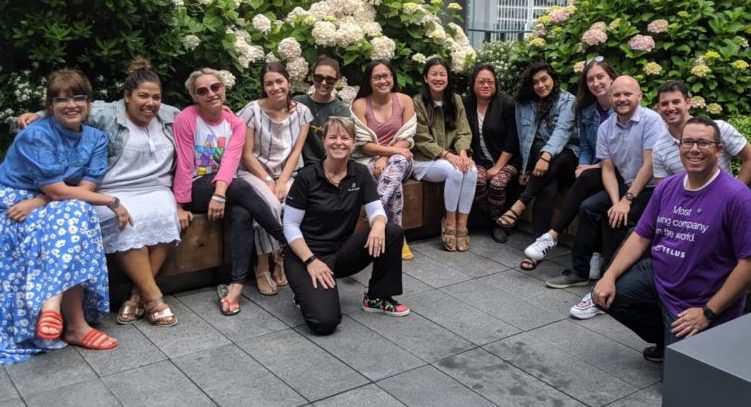 Have you ever taken a social media break?
Over the holidays this past year, I took a 5-day Instagram break and let me tell ya, it was great. It's not until you take a break that you realize how often you pick up your phone, scroll, and have feelings of self-doubt looking at other peoples highlight reel. I try not to do it, but we all do.
Telus gave a bunch of teens a 24-hour challenge to not look at their phone and it's amazing to see their reactions.
Watch this: Telus 24-Hour Challenge
Take the Telus Happiness Workshop
The Happiness Workshop is available online or face to face, in both official languages, and hosted by a TELUS Wise Ambassador. The online workshop can be done alone or in a group, ex. in a classroom. I highly recommend taking the Happiness Workshop with your kids, it's geared towards teens but I reckon everyone on the internet could benefit from it.
Aside from going over digital safety, the workshop talks about digital breaks, limiting the social comparisons, and practicing the Joy of Missing Out (JOMO) as opposed to the Fear of Missing Out (FOMO). For more information visit telus.com/en/wise.
If you want to see something crazy about internet usage, check out internetlivestats.com. We learned this in the workshop and it will BLOW your mind!

I have a partnership with Telus and love working with them. Check out some of the great stuff we've done together here.