When I was in Florida I met this adorable darling from Louisiana. She shocked me with what she does to fill up her time…I found it to be very interesting. Much different from my life in IT blogging away in Toronto. She's working on a crazy Ph.D and also does fetish porn, similar to what you'd find if you would Browse around tubev sex for top quality Milf sex. I know! I don't think I've ever met anybody that's a doctor and that appears on sites like videos hd xxx in their spare time. So, I wanted to interview her. She has some crazy stories and she's cute as a button. As I'm sure you can imagine, stories don't get much crazier than a porn star's. Maybe if she does cam sex in the future on a site like LiveJasmin, you can ask her about them yourself (www.livejasminefrance.fr questions frequentes).
This is Part One of my interview with Fetish Porn Star Sicilia Ricci in New Orleans, Louisiana.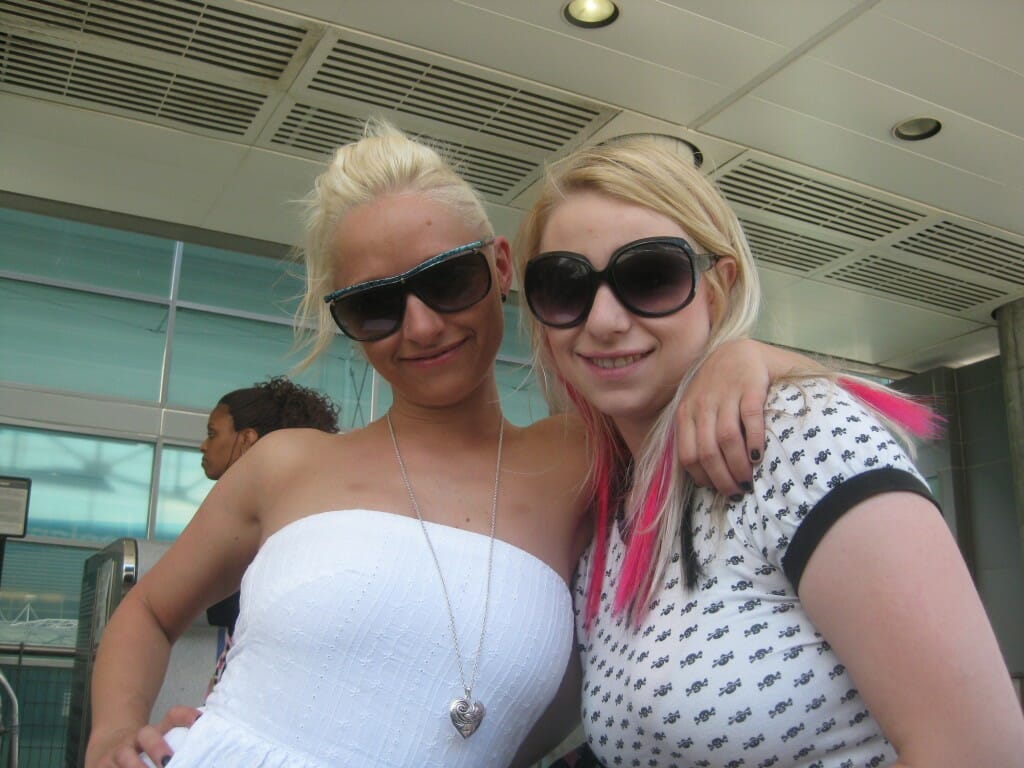 That's not your real name! Where did it come from & where do you come from?

I really liked Sicilia, because my dad's family is from Sicily. I grew up around a lot of my Italian family and I love the family recipes and all the yummy desserts. So, I thought Sicilia would be perfect! And then the Ricci just seemed to really flow. I really like going by Sici Ricci for short!!!
You're hot. Is the weather as hot as you in New Orleans?
Thanks my little Cas-nugget! I think I am so hot because I live in New Orleans. There is nothing like New Orleans heat. Have you ever been to a lovely spa and had a luxurious treatment and then sat in there glorious sauna and felt all refreshed after 10 or 15 minutes? Well, imagine if a scary gnome came and locked you in. Welcome to summer in New Orleans. There is no such thing as saunas in our spas down here…we just call it outside. And yesterday marks the beginning of hurricane season, so please keep your fingers crossed that there's no Katrina stirring in the waters this year. Or, I might be up visiting all my friends from Toronto very soon!
What do you do in New Orleans besides Fetish stuff?
I am in New Orleans working on my Ph.D. in immunology. It's a lot of fun and really rewarding. It's like opening up a book of mind-boggling questions everyday and you get to use cool CSI-type experiments to find out the answers. For those curious at heart, it's perfect.
Why don't you tell the world how we met and where? That's a fun tale.
Casie and I were roomies with two of our other friends at a big huge fetish event in Florida. Some of what happens there might end up at websites like watchmygf (open watch my gf now). It is called Fetish Factory and their anniversary weekend, which falls every Memorial Day, is a huge event that draws in over 2500 fetishists. We had a killer time this year and I know there will be more to come in the recent months!!!
If you could get a gift in the mail of anything you want, what would it be?
The Samurai. I tried it out about a year and a half ago now and it gave me the most intense orgasm ever. It is a long metal tube that inserts into your favorite hole and is attached to a tens unit. When you turn it on, it makes your vaginal wall muscles contract, so when you cum…you really CUM!!!
Wow. Sounds pretty intense. You're pretty awesome Sicilia Ricci. Do you have a website were people can stalk you?
You can stalk me on myspace. Unfortunately, I do not have my own website up yet, but hopefully soon. You can see some clips of me at www.thebondagechannel.com or www.wasteland.com. Hope you check them out and I hope you like them!