I'm feeling restless and I want to go to the beach. The sun is shining bright and I'm a little bit hungry. I went for a walk because I was so restless and sat on the artsy project bench and didn't have anyone to talk to but myself. I could still hear something and I'm sure it's my thoughts.

They were racing around about all kinds of things that are real and not real and happening around me and inside my wild and vivid imagination. I walked into a spider web and it graced my face. No spiders thankfully.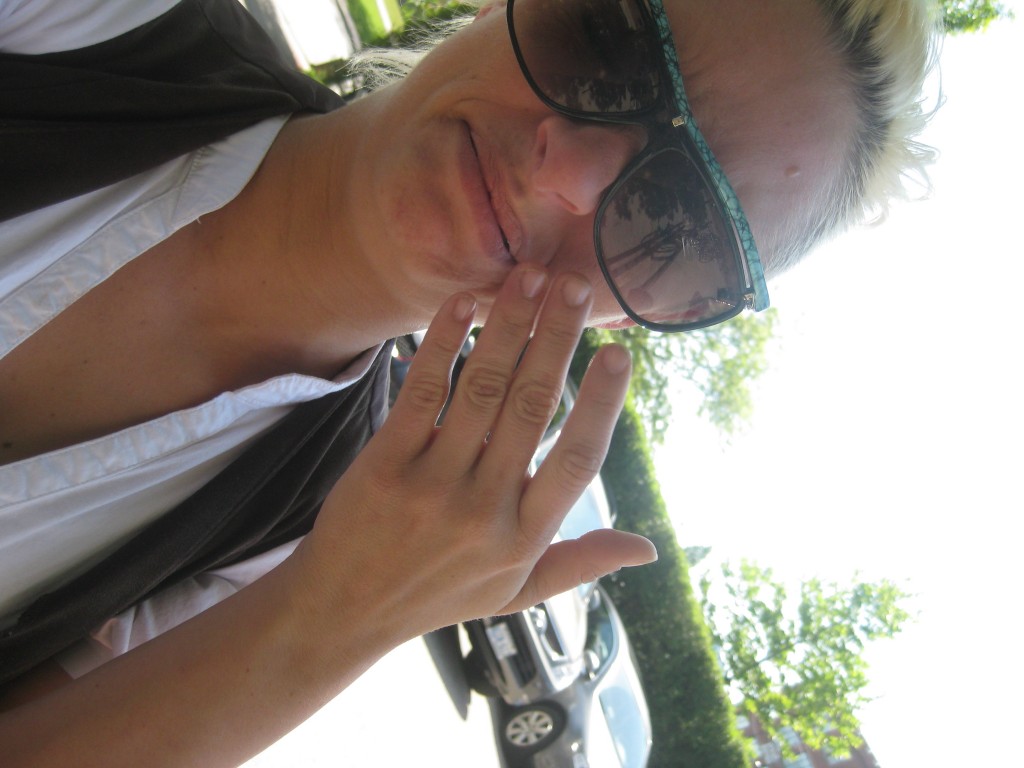 I want to lay in the grass and stretch my arms out really wide and feel the sun on my face. I want to relax. I want to write. I will do that this weekend. I hope it's sunny. I really should check the weather network and download the app for Blackberry.

A guy from the office sent and email in at 6 am today saying he quit. His team wasn't really happy but there is part of me that admires him for leaving his desk clean and Blackberry in the top drawer last night before heading home. I sent him an email and it bounced back. Kinda funny, well, to me. Oh god I'm hungry now.
Do you know my friend Elsa Cohen? She's coming to visit from NYC soon.