I had a very Halloween weekend and it was so much FUN! ????⚰️
On Friday I went to Screemers at Exhibition Place with my sister. We put on zombie makeup, all black, and had a few spooky cocktails. There wasn't really anyone else in costume so everyone thought we worked there. ? We took heaps of photos with randoms and spent a good part of the night scaring people. Seriously so fun. It was hilarious. We almost laughed our heads right off.
Screemers has 7 haunted houses and most are inside. They're super scary. We didn't do them all bc were too scared tbh. You can have drinks at the Vampire Lounge, there's food onsite, and you can smoke outside.  I highly recommend paying the extra $12 for front of the line access. Screemers hooked up with passes and it made the night more fun because we didn't have to wait! Screemers is $32.95 and +$12 for front of the line access. There is metered parking onsite. ??
---
On Saturday Lauren and I went to Canada's Wonderland for Halloween Haunt. The entire park is lit up for Halloween with hundreds of staff in costume creeping around corners and popping out all scary. I was super nervous going because the park is huge and the so are the haunted houses. There's a lot of ground to cover.  A bunch of the rides are open so aside from scary people everywhere, the's roaring rollercoasters soaring past your head. If you are not into being scared you can get a No Boo necklace and workers and creepy people won't try to give you a fright.
There was haunted house experience called Blackout where it is literally pitch black and you have to walk through not knowing if someone is going to jump out at any minute or where you are going. Scary AF! We Chickened out of the 4D experience. It was a bit rainy so the corn maze was closed due to mud. I got thrown off my game a bit because we weren't allowed to wear our makeup in the park and had to wipe some off. DO NOT DRESS UP FOR THIS ONE. Halloween Haunt is $35 or $45 for Fright Lane, front of the line passes. There were some pretty huge lines so get the upgrade if you can. Parking is $22. ???
---
If you're looking to get a few Halloween accessories and decorations I recommend Amazon Prime. I shared some new wigs I got about 2 weeks ago but I've ordered more stuff since!
Sean really wanted these masks and I think they're hilarious. Doge is so funny, they were $20 each. I have a feeling these'll be popular in the photo booth at our Halloweenen party.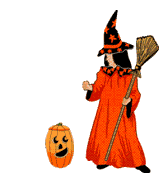 Both Screemers and Canada's Wonderland hooked me up with tickets.