After getting heaps of comments and questions about my turmeric dye, I'm writing this post for you! It's very simple to turn your clothes a beautiful bright yellow. THIS TURNED OUT SO GOOD. It has faded with a couple of washes but it's still a nice yellow.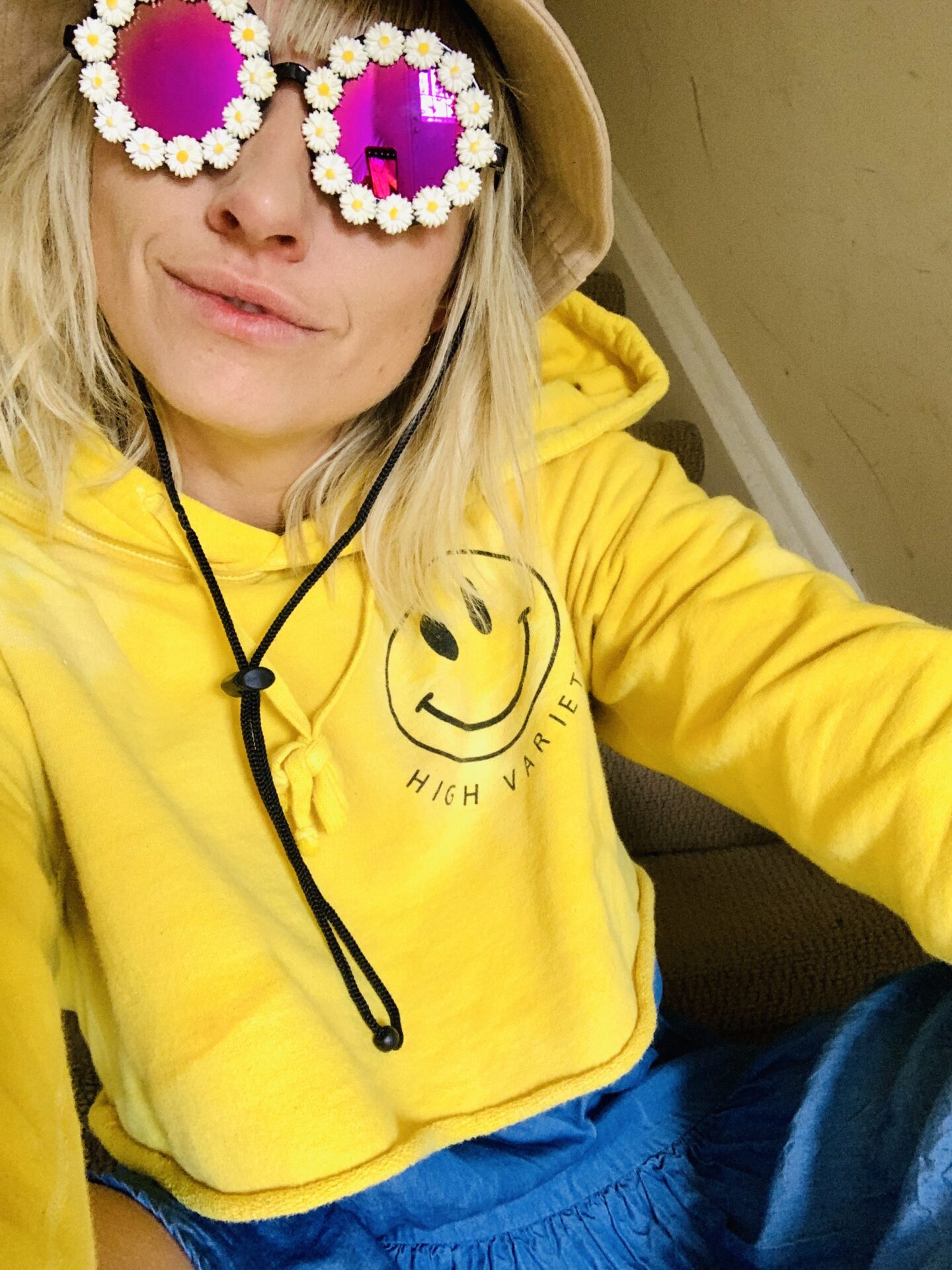 There are lots of tutorials on Pinterest, I checked a few and went for it. I made a COVID19 board that has a couple DYI videos if you're looking for more info. I am so happy with the final result. I worked with a white hoodie, a leopard print top, and a vintage tank top that was a washed-out yellow.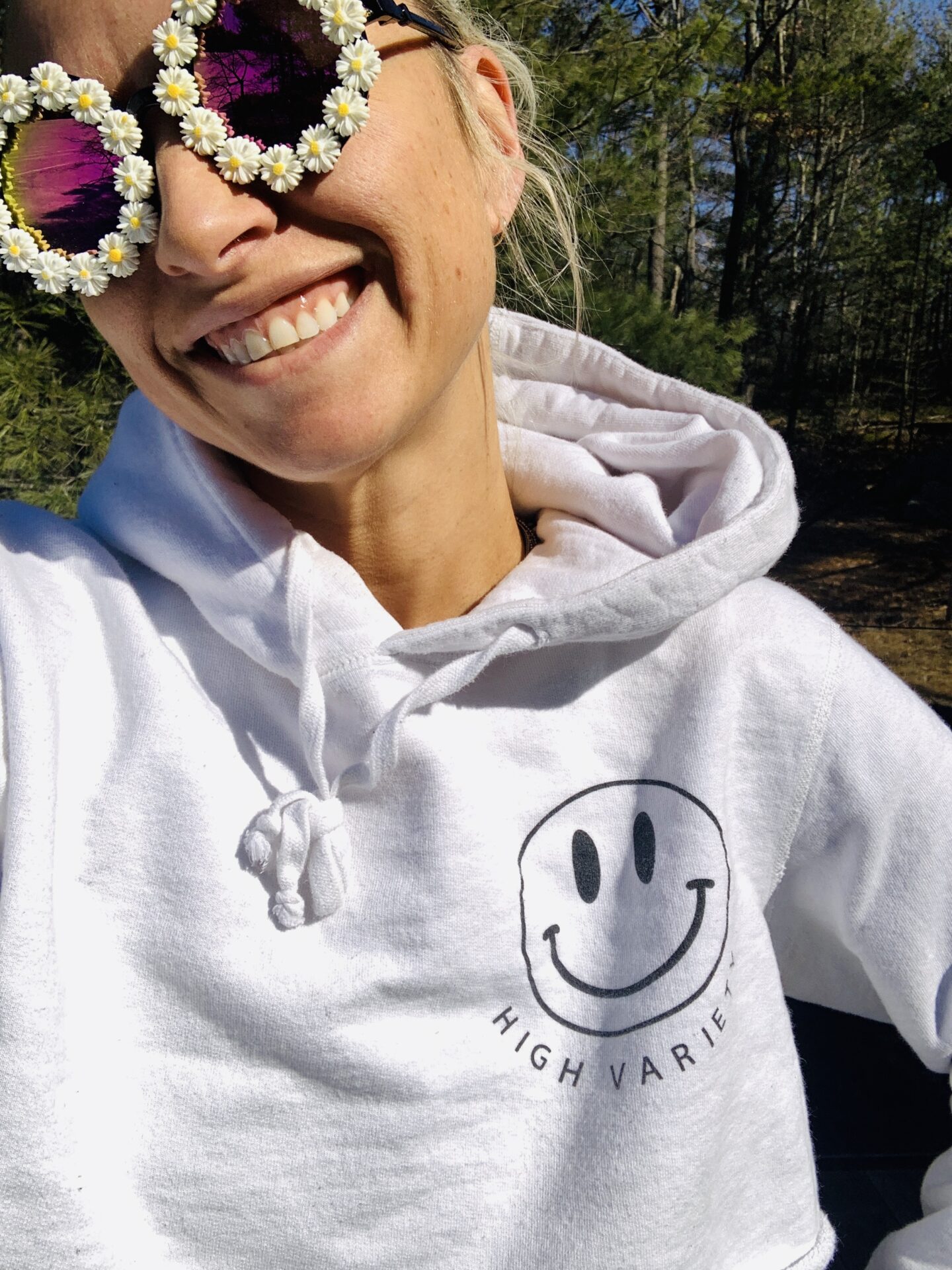 You Will Need
Clothes – Older stuff that has been washed works best.
Gloves – Otherwise you will have yellow hands!
Turmeric – Find in the spice section at the grocery
Big Pot – To boil water
Tongs – To transfer the hot fabric
Roasting Pan – To rinse/transfer to sink/drying area
Sink – To rinse clothes
Water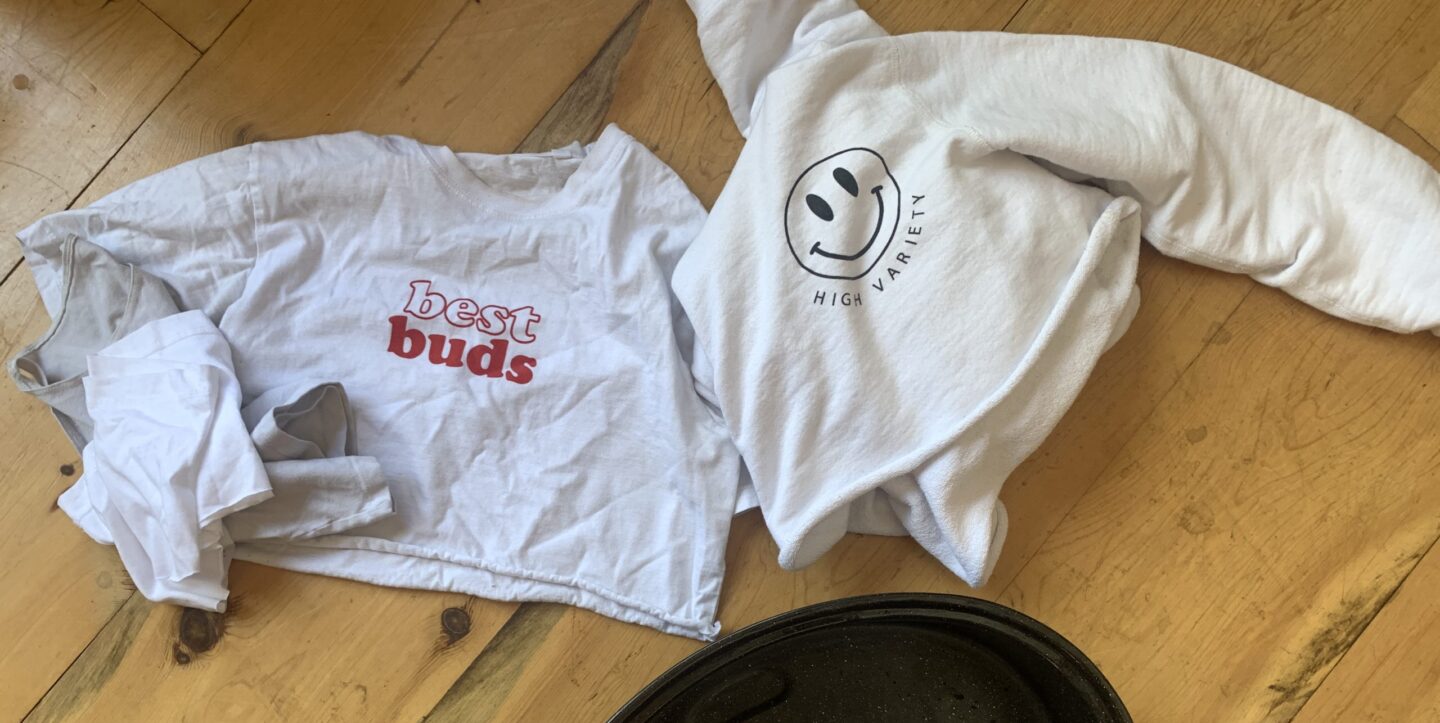 How to Dye with Turmeric
Step 1: Soak Your Clothes in Hot Water
Soaking your clothes before you dye them will loosen up the fibers so the colour can really soak in. I soaked my hoodie in a roasting pot in the shower. I didn't soak the leopard print or tank top before dying them.
Step 2: Boil Water & Add turmeric
Grab a huge pot and fill 3/4 with water. Bring to a boil. Once boiling add the turmeric. I eyeballed it and didn't use a specific amount, kinda like my cooking haha. I started with about 1/4 tablespoon and then added about 2x more. The water will turn a bright amber.
Step 3: Add Clothes & Soak
Transfer the clothes to the pot and you will start to see the colour right away. I did each item separately as to not fill it up too much. Turn down the temperature and let sit for about 10 min. Make sure to swish it around a bit so it gets even colour. If your garment has long sleeves, make sure to create space in the armpit area so you don't get a colour deposit that's stronger in the armpits. It will look like a sweat stain!
Step 4: Rinse & Hang to Dry
Grab your tongs and transfer to the second empty pot/pan. Put on your gloves and run the clothes under cold water. Massage the fabric to make sure it's thoroughly rinsed. Next, take the garment somewhere to dry. I put mine outside and hung them on a tree. It will drip, make sure you hang somewhere safe for the yellow dye to drip.
Step 5: Wash
Once dry, throw in the turmeric dyed fabric in the washing machine. Do not add other clothes, the dye might bleed!
Step 6: Wear!
Put on your new bright yellow clothes and feel happy you made something great. Maybe you love it so much you want to post to social media and tag me! I'd love to see what you make!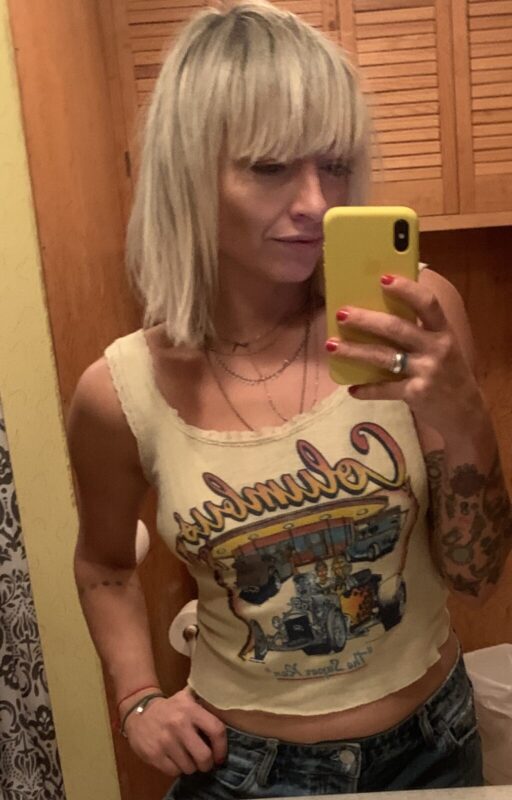 ---
Comments are open, feel free to ask questions or give suggestions. I'm definitely going to try this again maybe with tie-dye? My next venture is trying a couple of white items with beets.