My tie-dye yesterday turned out really good. I decided to crop this top and make a couple of matching scrunchies. I used old promo shirts I found in a drawer and made them into new clothes. ?
How to Tie Die with Bleach
The process was pretty easy and not too messy. It took about an hour from start to finish, including a short cycle in the wash.
You Will Need:
Clothes
Gloves
Bleach (you will be mixing 50/50 w/ water)
Water
Squeeze bottle (I used one of these)
A Plate – to rest your things on
Garbage bag – to set up your area
Rubber Bands
Paper Towel
A well-ventilated space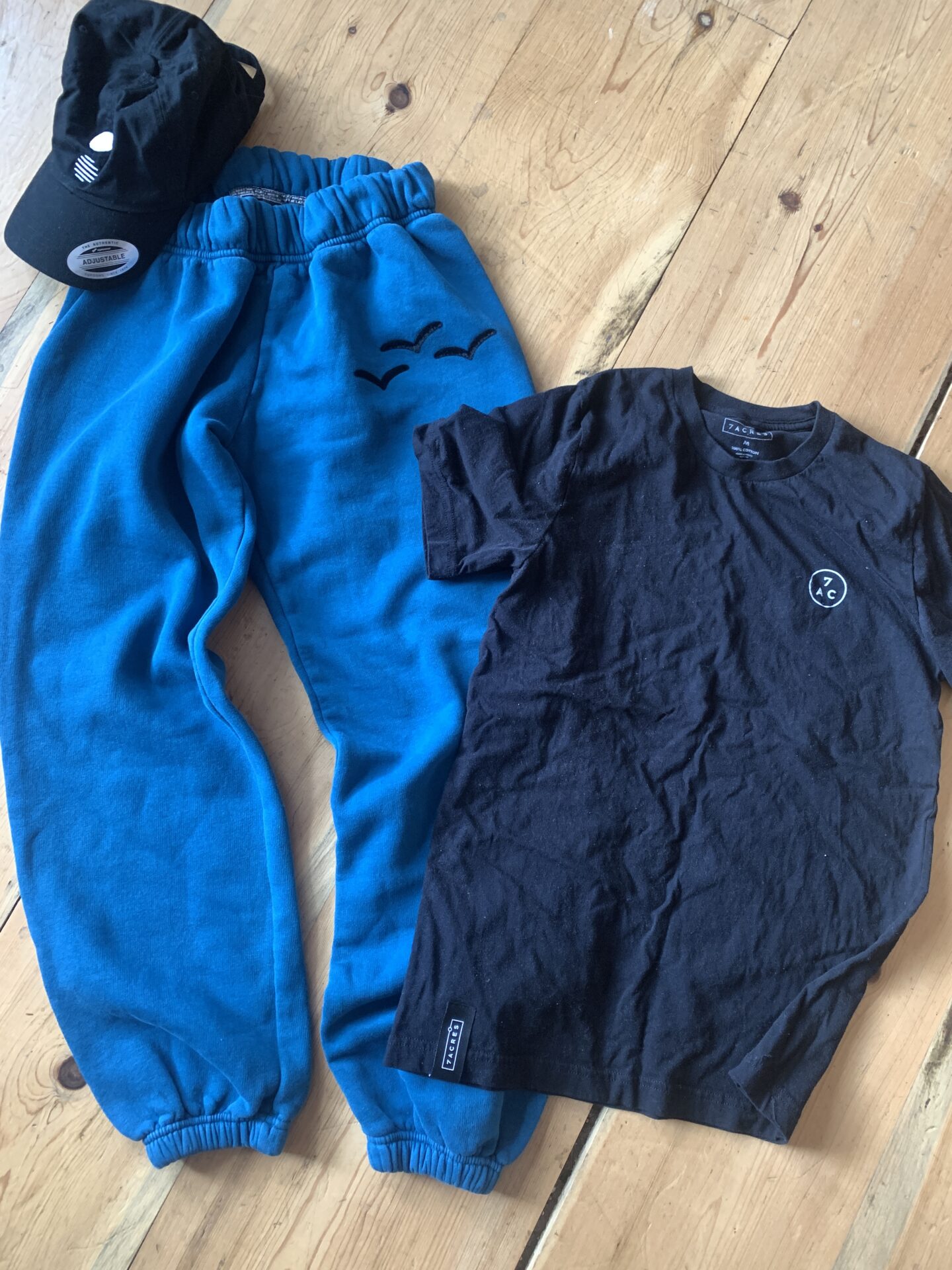 Before You Get Started
It's a good idea to make sure your fabric has been washed at least once.
Decide on a style you want to create, I watched a couple of tutorials with different tie-dye techniques and went to town. It's hard to mess this up so don't worry. This video on Pinterest has a lot of methods in 5 min (spiral, shibori). The video below is short & sweet with 3 different ways to tie-dye.
Open a window, let some fresh air in, you want to have good ventilation since you're working with bleach. Get your gloves and workspace ready, tape the garbage bag to your space do you don't stain ruin your kitchen table/counter/floor. ?
1: Rubber bands
Wrap your garment in rubber bands in the desired design. The item on the left is has been bunched up to make a wild style, the right is a spiral. Place each item on a plate.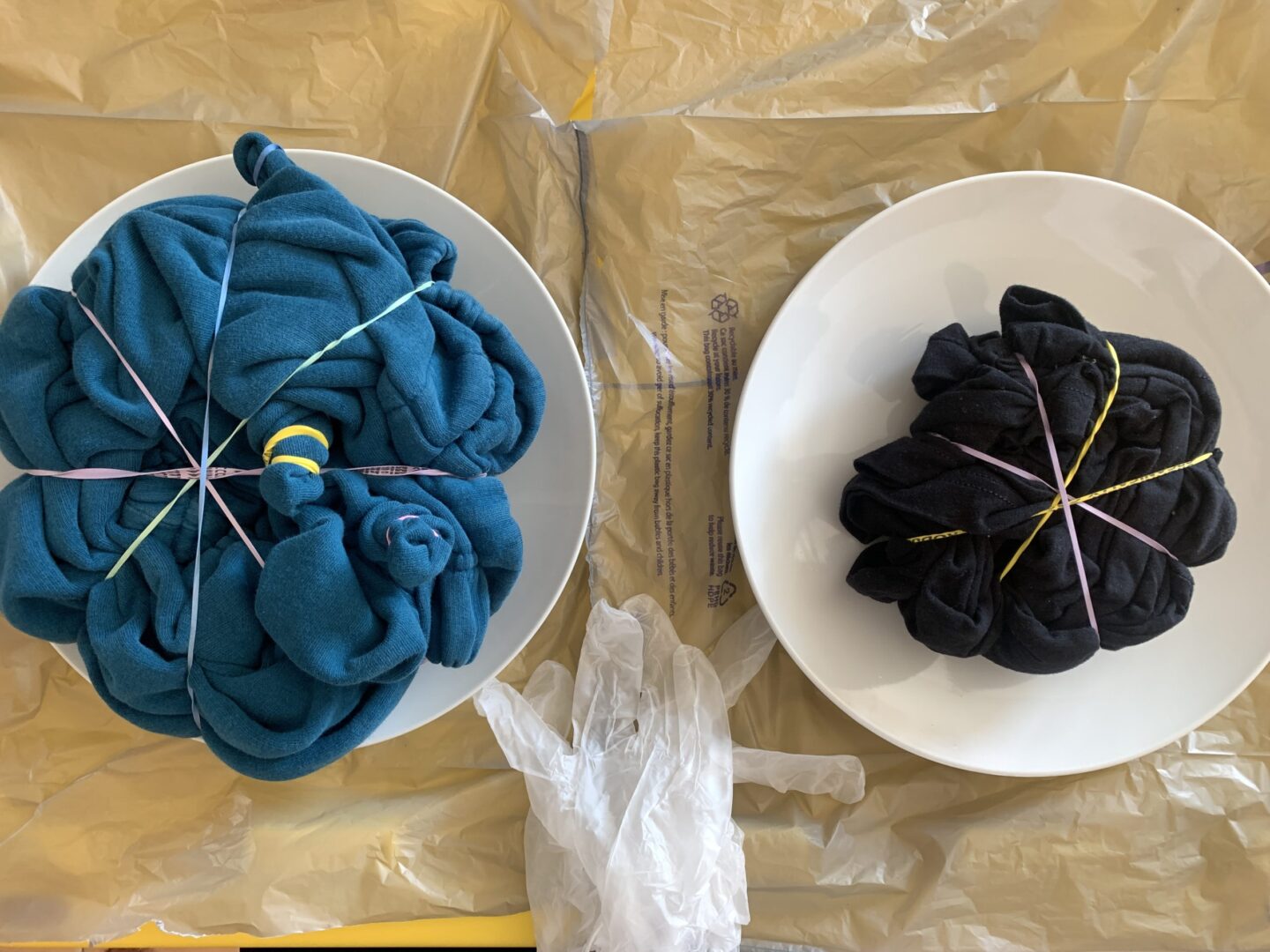 2: Bleach
Mix 50/50 bleach water in your squeeze bottle. I like to use the lid of a storage bin and cover with a garbage bag to avoid making a mess.
Squirt bleach on every other pie piece. Once you've covered your area on one side, flip the item over and do the same pie pieces on the other side. Use a paper towel to wipe the plate before placing the other side down, so the bleach is even.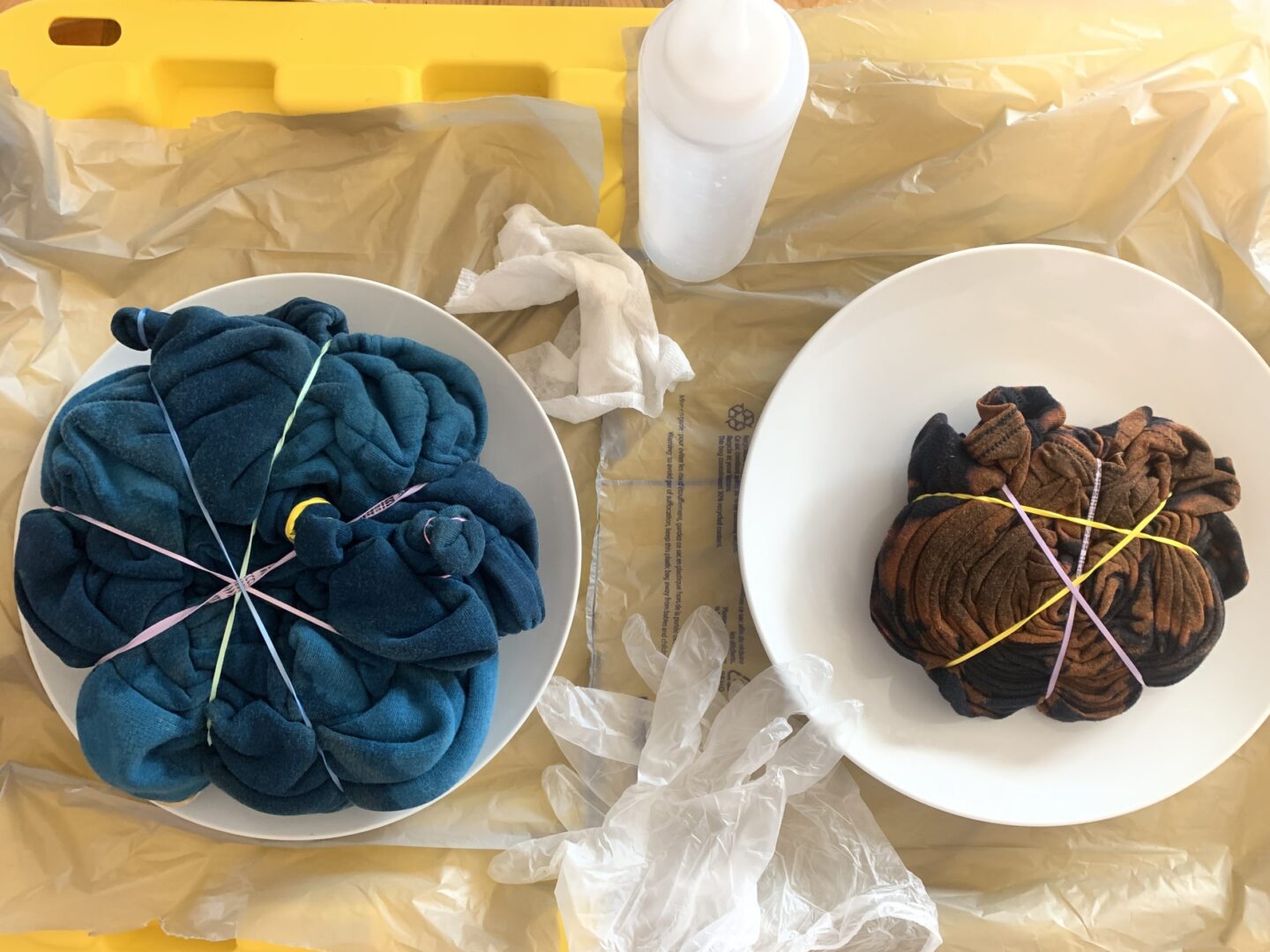 3: Wait
Leave the bleach on for 15-60 minutes. You might see the colour start to change right away depending on the type and colour of fabric.
4: Wash
Rinse in cold water and throw in the washing machine and then the dryer (or hang to dry).
5: Wear!
Did it turn out? Put it on and test it out! You have now upcycled old clothes to make them new again, check that off your Quarantine Bingo. What will you try next?
Final Product with a Crop & Matching Scrunchie!
---
Today we are taking a trip to the local post office to pick up some packages. It's been ages since I've had mail so I'm pretty excited to see what's arrived from my orders & work-related deliveries. Ordered a replacement Kindle, as mine went missing after our Cuba trip in January. I have a bunch of books already downloaded to get through and I've really missed reading. Finally ordered some new workout stuff that will fit properly, can't wait to try everything on.
Celebrating the little things here!