This little project turned out so good! I'd seen this DIY on Pinterest and Instagram (@primandprimp) so I decided to give it a go. If you want to try, it's easy, here's a how-to.
You Will Need
Jeans
Tape
Plastic Bag
Bleach
Spray bottle
Gloves
Somewhere to bleach with good ventilation ex. outside
A couple hours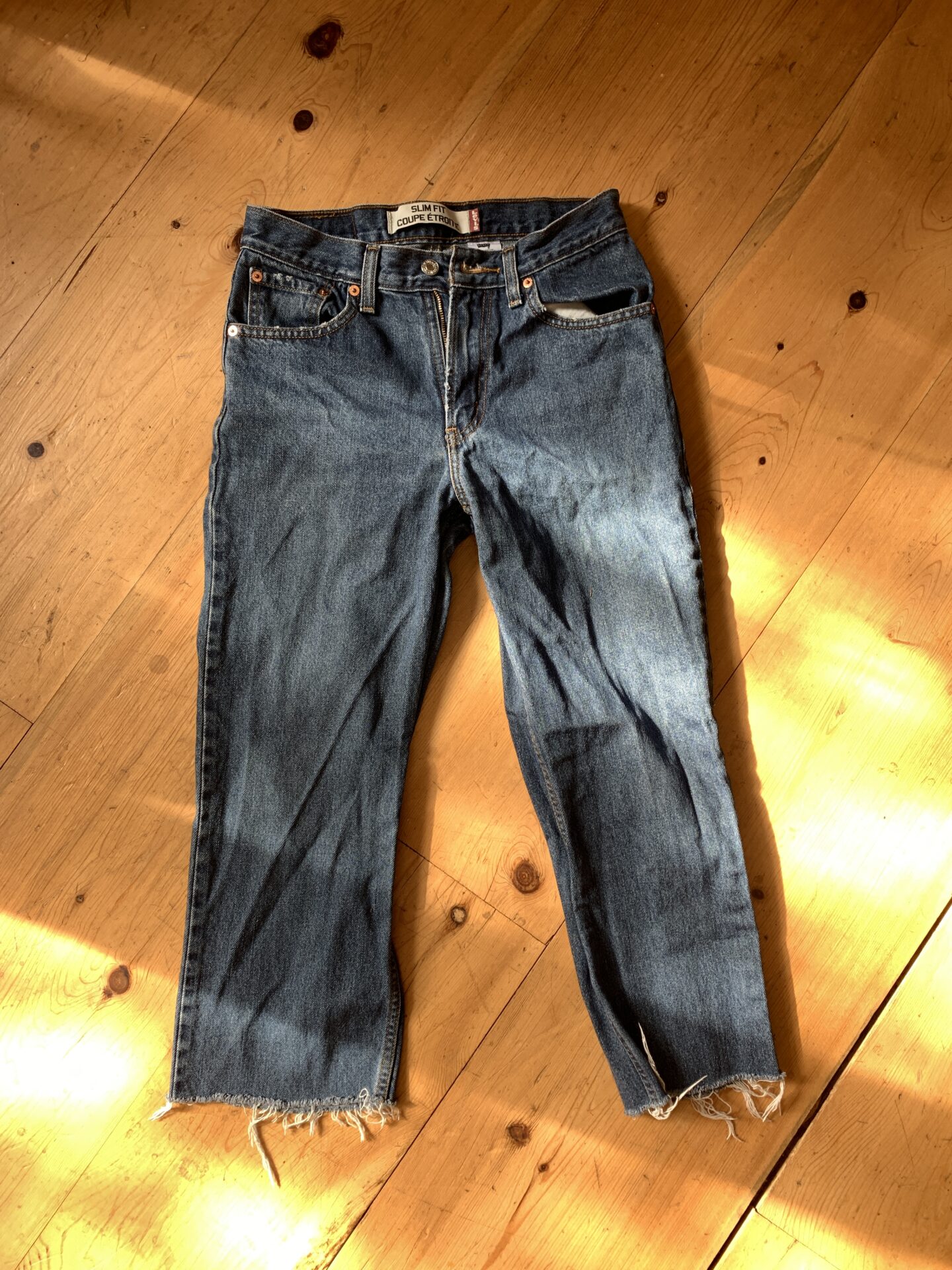 1: Tape Your Denim
Pick a side you want to bleach then tape along the middle seam. Make sure to really get in there so the tape goes right to the edge of the stitching, you don't want bleach to leak onto the darker side. Once done, grab your plastic bag, roll up the leg that's not being dyed, and secure the bag. Tape to seal.
2: Spray
Get your gloves and workspace ready. If you're able to go outside, great. I like to use the lid of a storage bin and cover with a garbage bag to avoid making a mess. If you have to do this inside, open a window and turn on a fan.
Start spraying your denim and make sure the whole leg is covered. Don't forget the inseam and sides. If you don't have a spray bottle, a sponge will work. Use what you can find!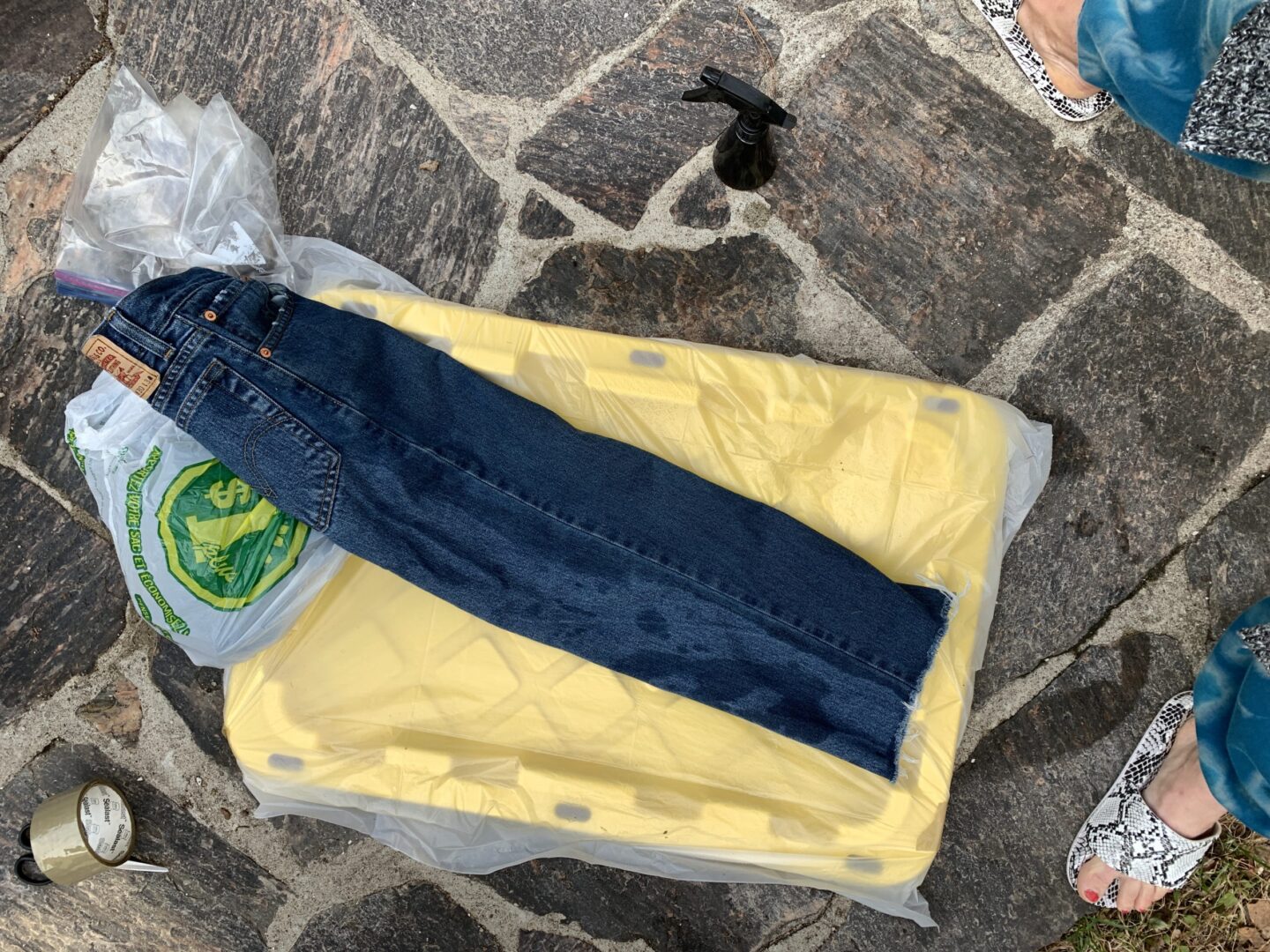 3: Wait
Set your project somewhere safe where the colour can develop. I had mine outside on the lawn for about 2 hours then moved inside to the shower for about 45 minutes until the colour stopped changing. It might be a bit drippy at the start, so keep away from anything bleach will ruin.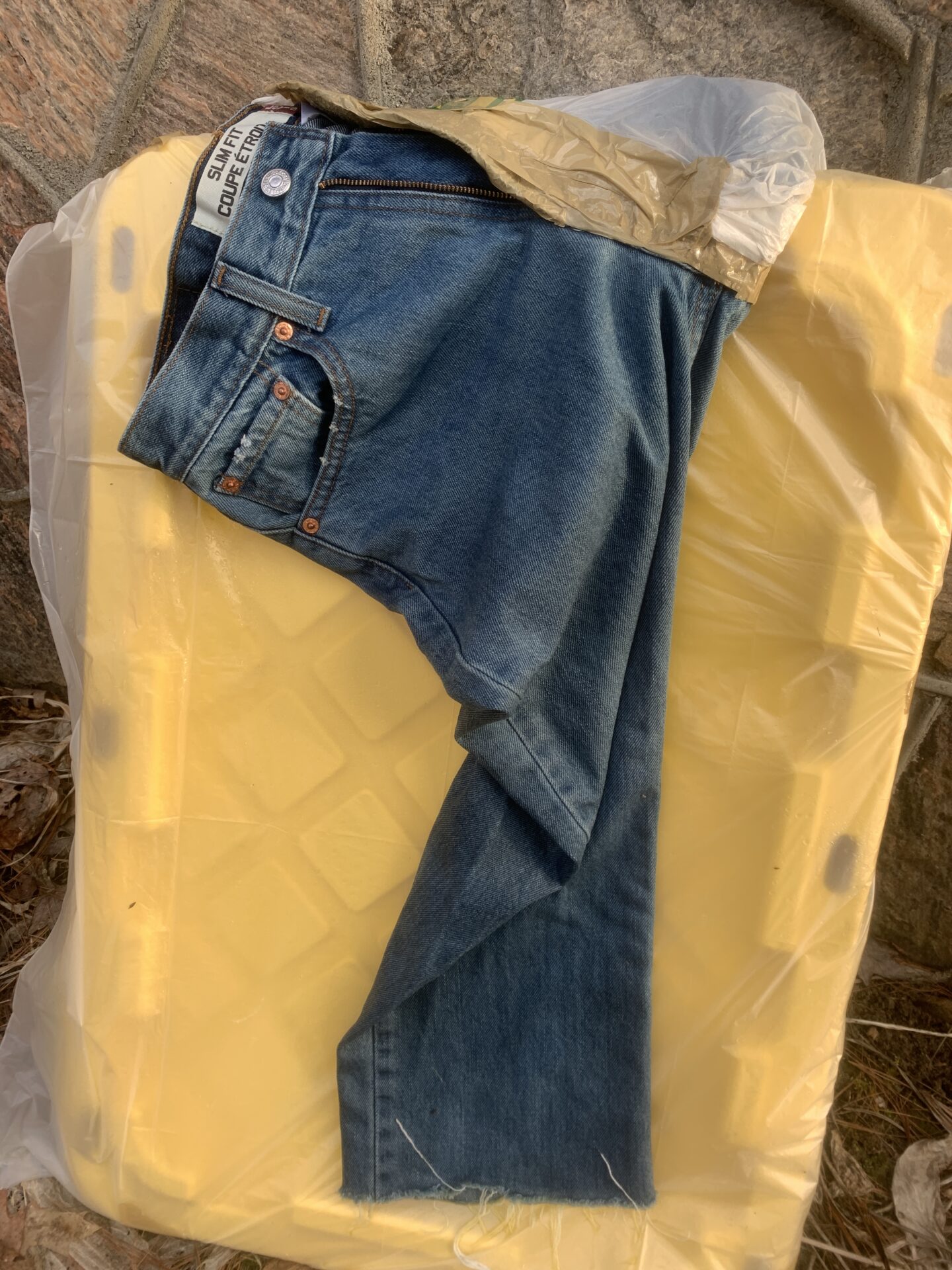 4: Wash
Rince the dyed leg in cold water. You might find he tape is starting to come off because the fabric is wet. This is ok.
Throw your new jeans in the washing machine and then the dryer. This part was the hardest for me because I couldn't wait to see my experiment!
5: Wear!
Put those bad boys on! Old pants turned new pants and you are a Quarantine Queen. If you try this please LMK! I'd love to see what you make.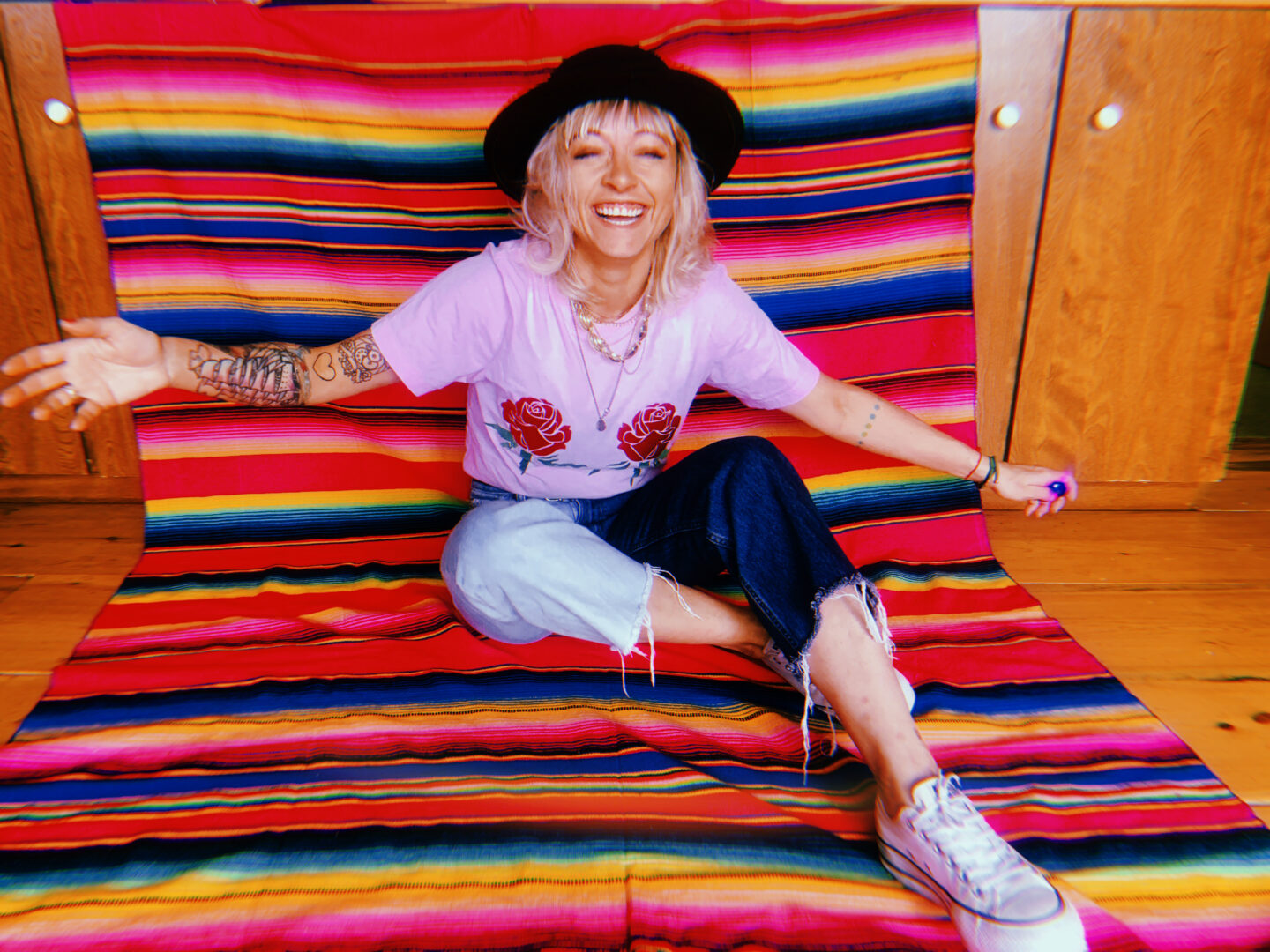 ---
I think next I'll try a pattern with tape & sponge, like stars or polka dots on another pair. These jeans had been in a 'give-away' pile cause they're a little big but I'm so glad I was able to upcycle them and make them new again.
All my clothes are going to be customized when this is over. I just ordered an embroidery kit. ?
If you have questions, message me on any platform, or leave a comment. Left them open just in case.
HAPPY CREATING!