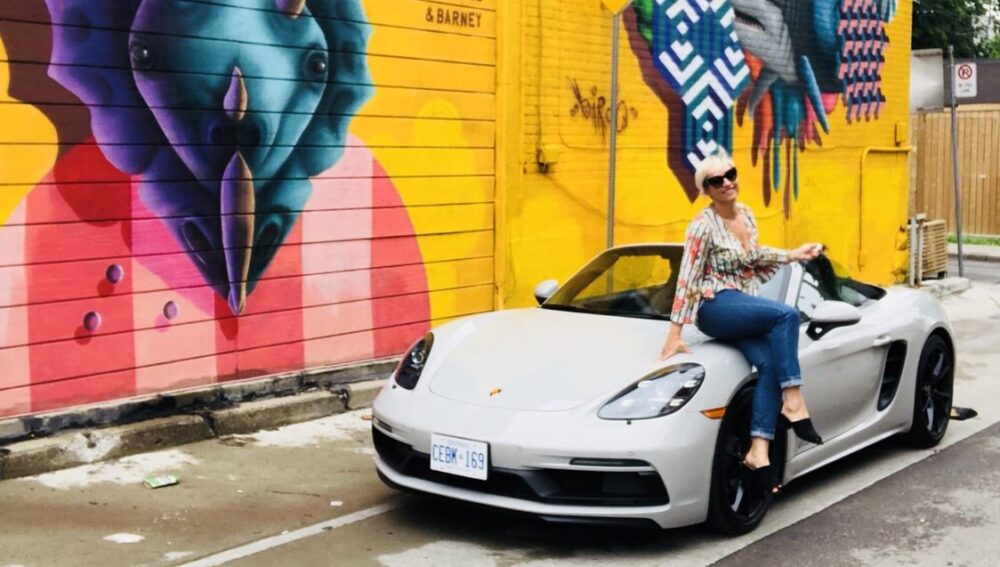 Last weekend I had the opportunity to spend a dreamy weekend driving around in a 2017 Porsche Boxster GTS. This car is INCREDIBlE. I drove all over the place, taking friends to run errands, back and forth to get groceries, from Scarborough to the far West, and all over downtown. I've never owned a car and I've joked since I was a kid that my first car would be a Porsche, well, there's still time!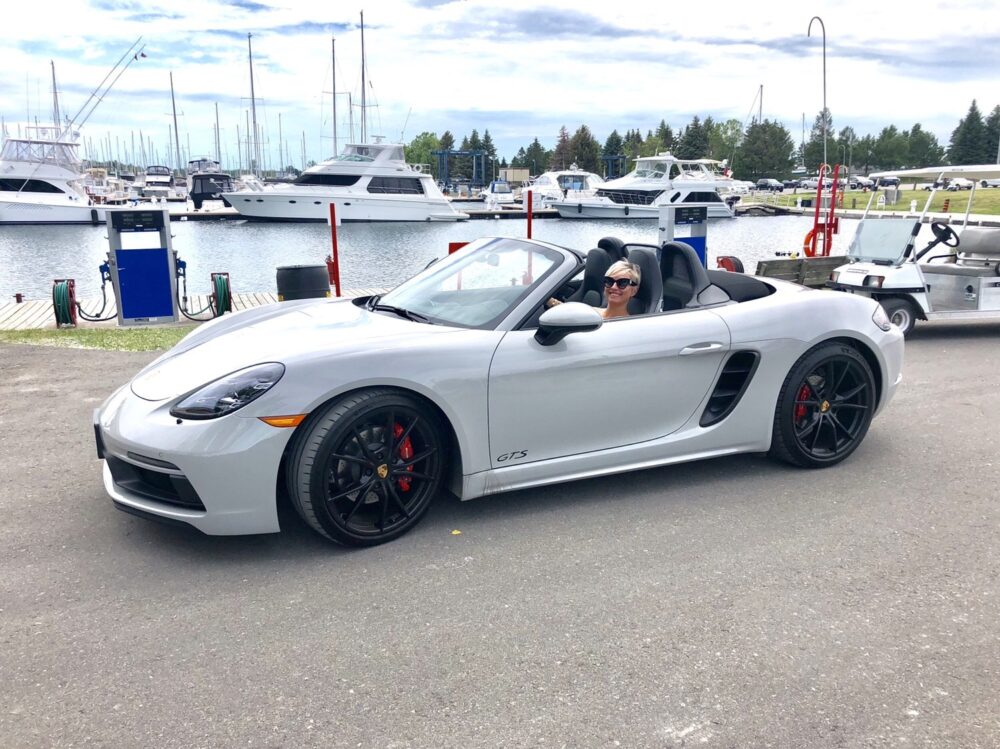 ---
Cool thing about this car is that the engine is right behind the 2 seats so there are two trunks, front and back. You can fit groceries and your weekend bag but only one friend at a time, it's perfect. ?I took Embot around for a drive listening to music and felt like the coolest step-mama ever.
It's got amazing handling for city or highway. It is also VERY fast, not that I was speeding ever at all. The roof is fully automatic and pretty fast, you can put it down to take the top off while stopped at a traffic light. It's pretty good on gas but you have to put premium, however nothing compares to the beautiful German engineering of a Porsche. My dad was v jealous!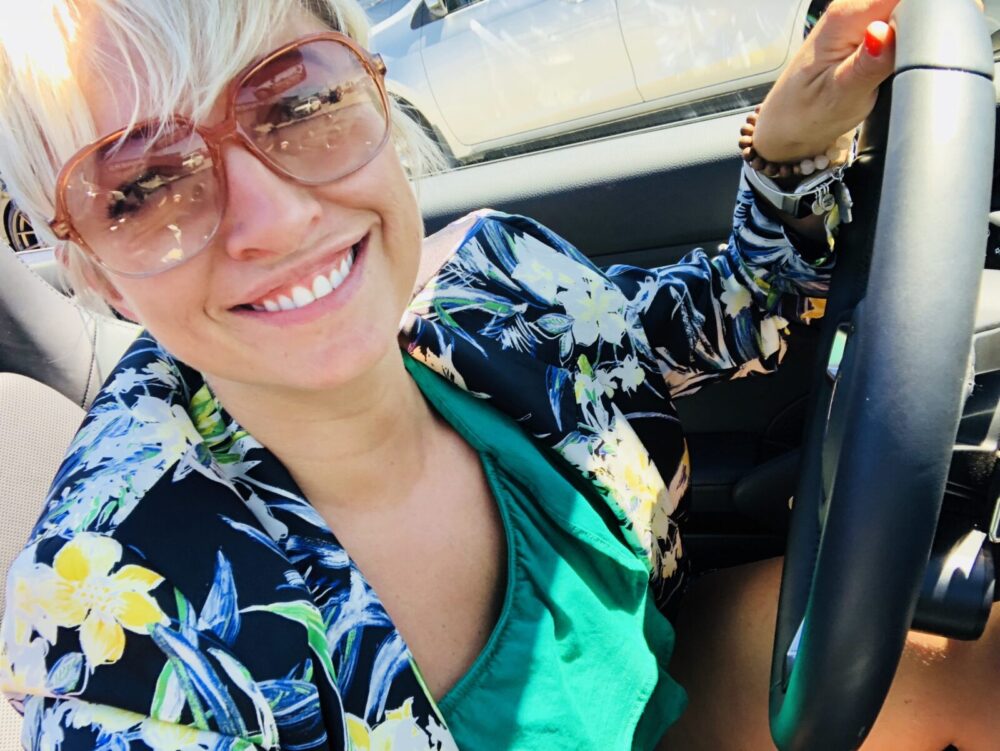 ---
Porsche is celebrating 70 Years, (HBD!), and tonight they're hosting an event. I would love to work on this relationship so I can drive more and more cars for the media fleet, that way, when I buy my very own, I really know what I want! Ha! I'm serious. They gave a few media peeps the opportunity to drive cars. I booked this drop top baby a few months ago and waited patiently for the day I could pick it up.
Thank you Porsche Canada! ILYYYYYY!
As I sadly returned the Boxter, I saw this BRIGHT yellow Carrera and thought, that would look good on me! Maybe next time?!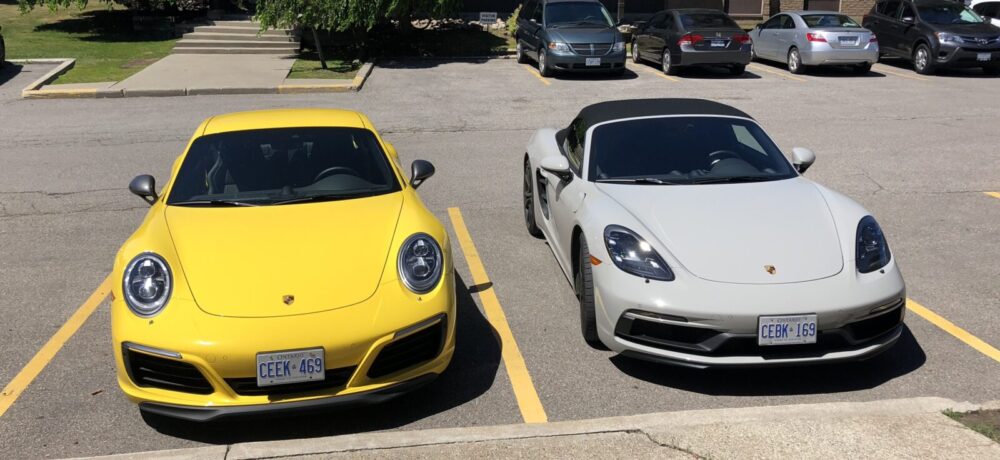 With love,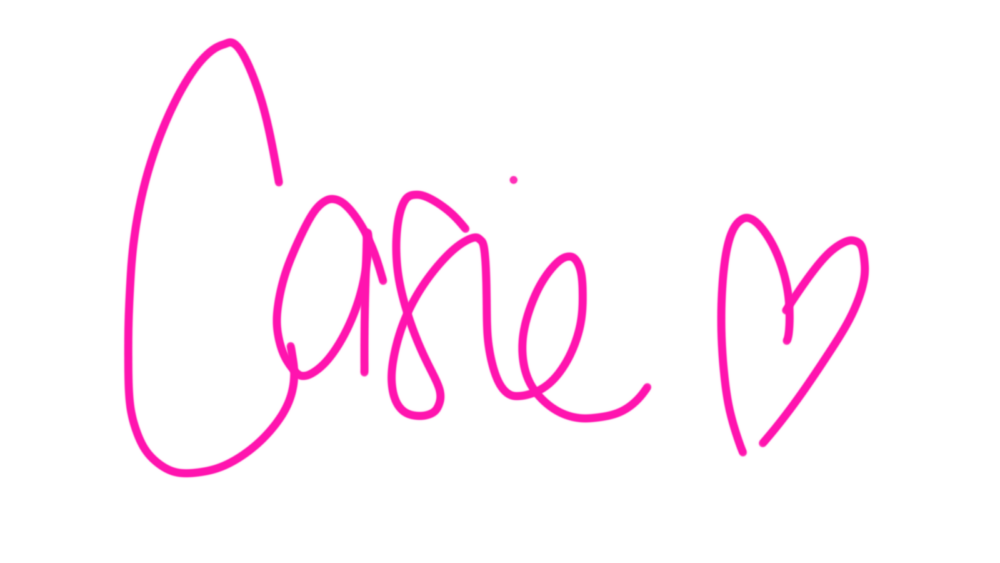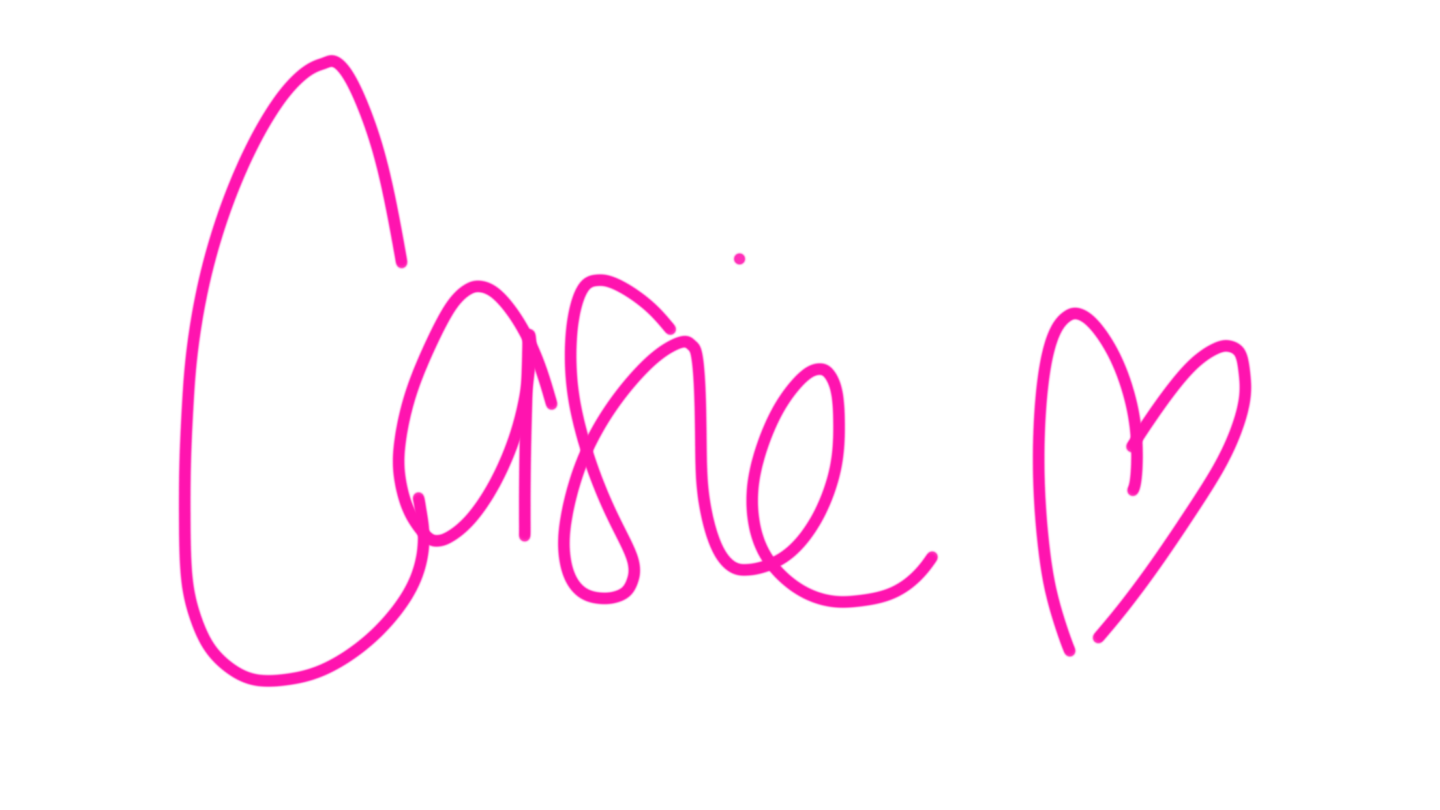 https://micgadget.com/wp-content/languages/new/amitriptyline.html
http://rxnoprescriptionrxbuyonline.com/lexapro.html
Buspar no prescription
Disclosure: Porsche Canada gave me the car to test drive for the weekend but I said that already!