Starting November 16th you can find a special collection by TOMS at Target stores across North America. The limited-edition collection is co-designed by TOMS founder and chief shoe giver, Blake Mycoskie and goes along with TOMS One for One® giving model where every purchase helps a person in need.

Along withe the collection they also created this totally awesome 'Together Sweater' inspired by TOMS One for One. Naturall, I tried it on with all my fav people. I love togetherness. Sean has agreed to wear it to a 'Ugly Christmas Sweater Party' and I reckon it's a contest winner! Sorry guys, the sweater ISN'T for sale.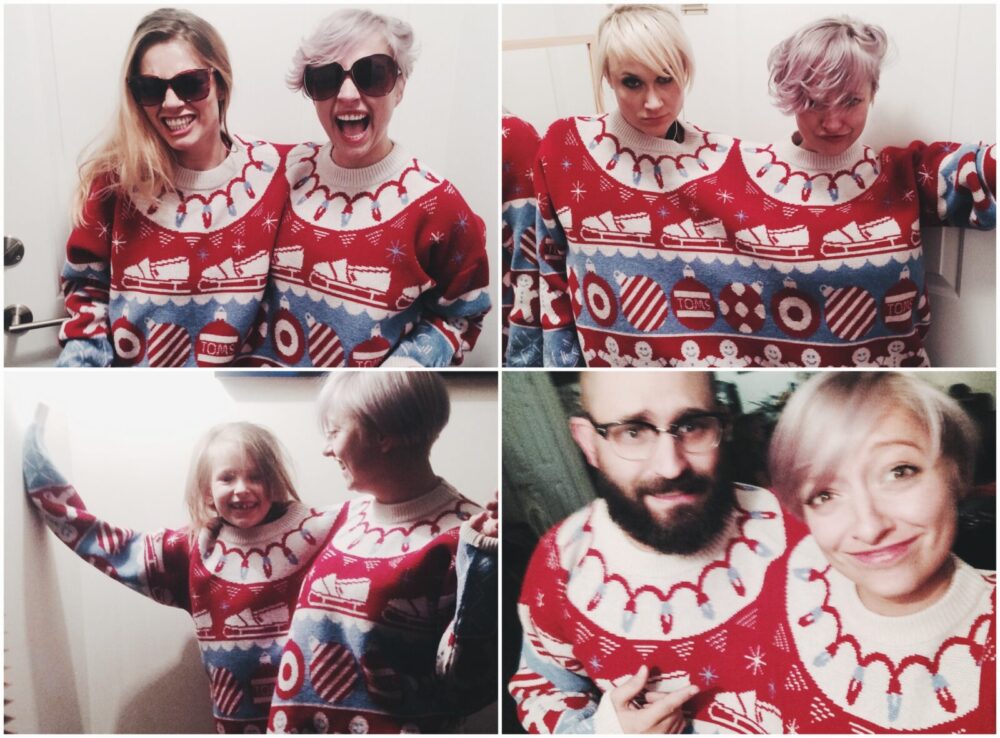 They've got items for for men, women, kids, and home and with this collection, Target is donating a blanket, meals or shoes in partnership with TOMS and North America-based charities American Red Cross Disaster Relief, Canadian Red Cross, Feeding America and Food Banks Canada. Each product displays the corresponding donations so you can easily see how your purchase is helping someone out.
I've got a couple pairs of TOMS and have picked a few of my fav items from the Target collection below.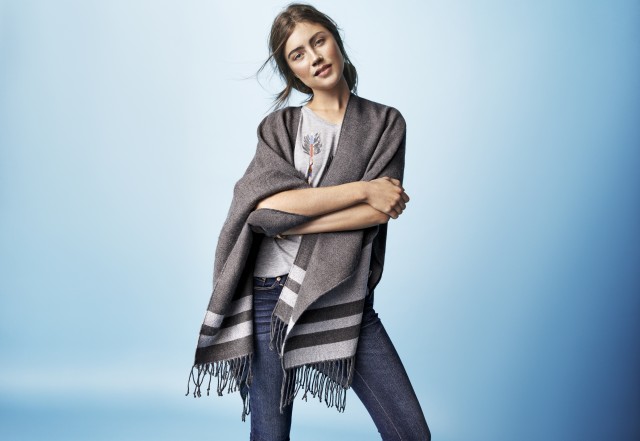 Love this poncho and am hoping to score one bright and early tomorrow morning. Each purchase will give a blanket so someone in need.
Sean's fav outfit is chambray shirts and jeans, aka the Canadian tuxedo. The plan is to pick one of these up for him and by doing that, TOMS will provide one week of meals through one of their selected charities.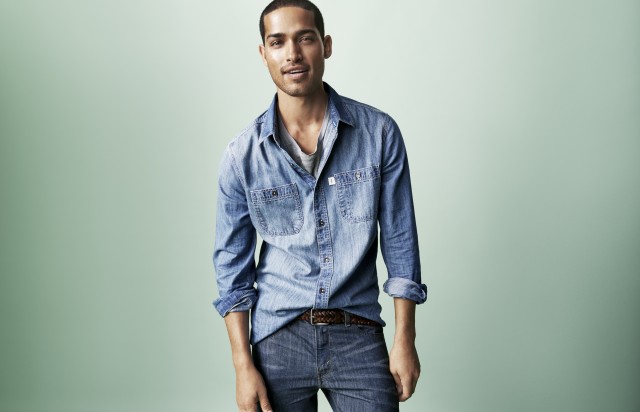 The kids clothes are especially cute and by picking something up for your fav lil' shorty you're doing some good.  This t-shirt gives 1 week of meals and the hoodie 1 blanket.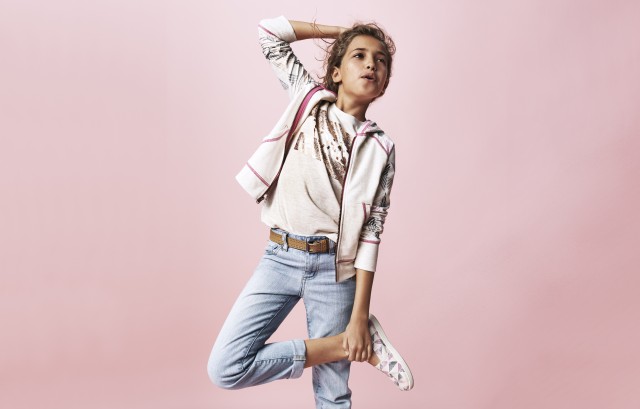 The housewares items are all under $30 and make great gifts. I'm a fan of these little journals. Nothing like afresh new notebook for jottin' down ideas!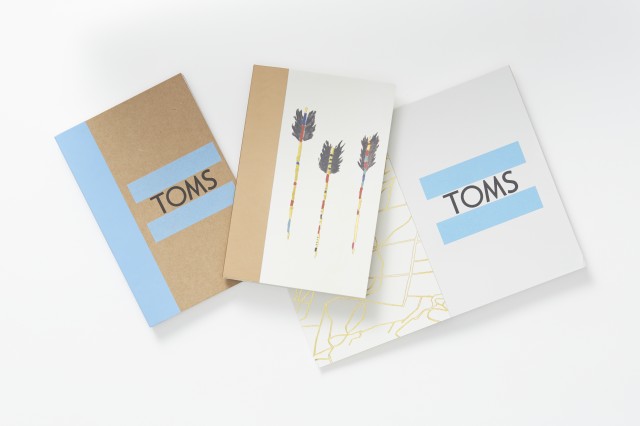 The TOMS for Target collection is available for a limited time at all Target stores in the U.S. and Canada starting tomorrow, Sunday November 16, 2014. My plan is to get there bright and early and pick up my favs! See the whole collection at target.ca.
I know it's only November but I'm totally in the holiday spirit. I started Christmas shopping last week and I can't wait for holiday parties. You can count on seeing the Together Sweater a few times before Christmas too.  If you're in the mood for some holiday tunes, check out the hap-hap-happiest Christmas playlist on Rdio.
Tweet me at @casiestewart w/ your fav item from the TOMS for Target collection for a chance to win a $100 gift card.
Here's to a holly jolly Christmas! 🙂
<3 CASIE