The last couple days have been so incredibly lovely. We've been staying with Catherine and having so many laughs. The first day we visited nana who was doing ok but she seem's a bit better. My last update I was feeling super emotional, it was real talk. Happy to report I'm feeling much better now. I've been meeting up with cousins and getting to know my family and my heart is full of love.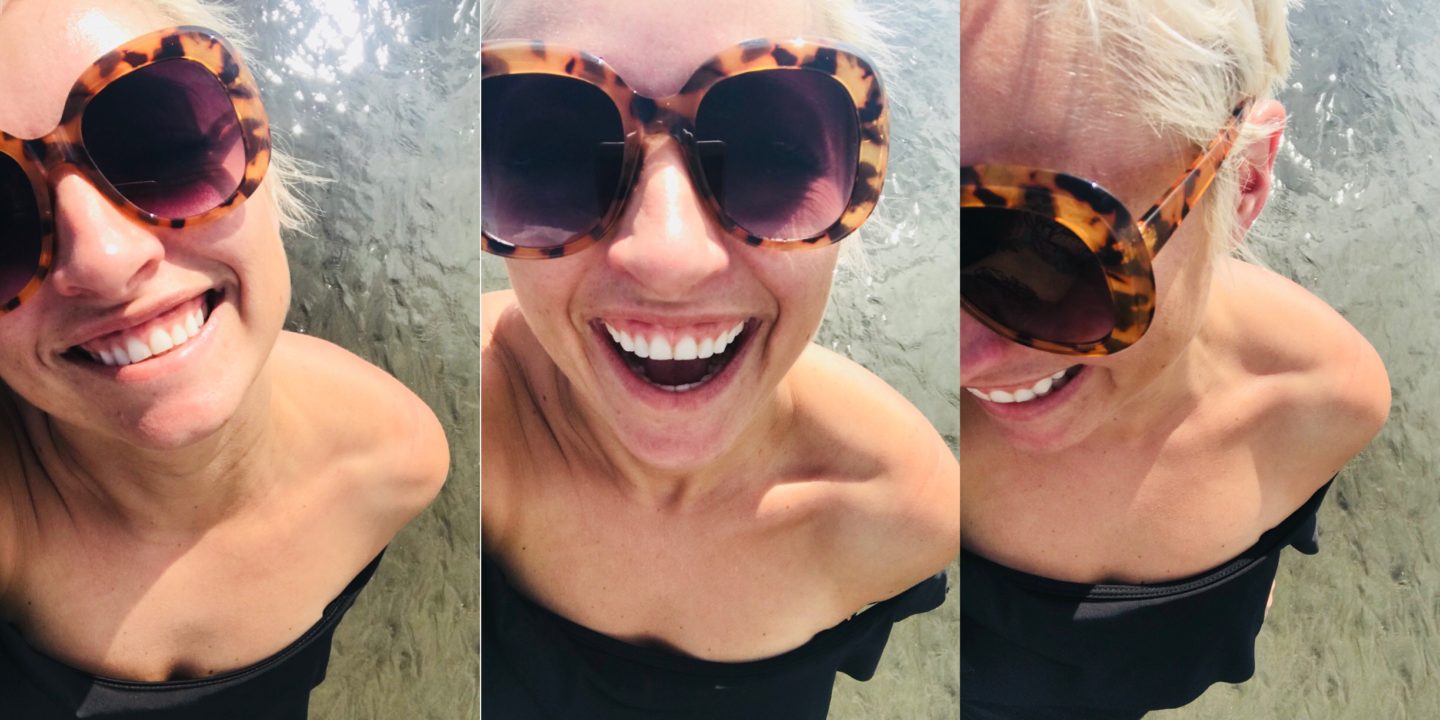 Yesterday we went to Himatangi Beach for a long walk and swim.  IT WAS AMAAAAAZING. Both my mum and dad used to go there heaps growing up. My granddad used to have a beach house but I didn't know which one so I don't have a photo lol.

I walked along with mum, and my cousins Alec (dad), Margot (his daughter), and their two little Scottie dogs. It was so much fun. They call them 'doggos'! We ran up and down the beach playing with the pups and walking on water while the tide was out. After we stripped down to our togs (kiwi for bathing suit!) and body surfed in the ocean.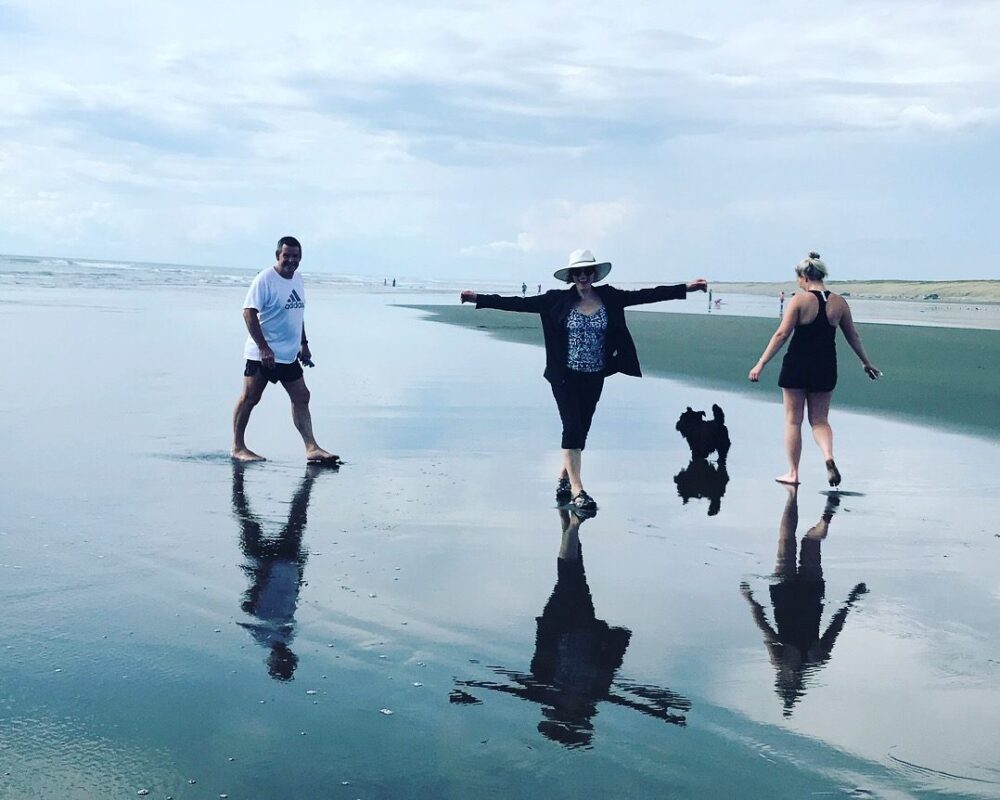 That night Alec invited us over for dinner and we had a good kiwi bbq w/ salad, potatoes, steak, sausages, and wine. Lots of wine! Mum drove home lol. We all told stories around the table and laughed our heads off. We had more wine back at the house with my other cousins and I loved every minute of it. Doing a good job of making up for lost time while I'm here. Did a pop by and made dinner plans for my mum's twin brother's daughter and her family next week (another cousin party!).



Doggos!
See the rainbow!
Today we tried to go to yoga but it was closed for the week. It's crazy how everything shuts down here for the holidays. After not doing yoga we stopped into one cafe that had a closed kitchen for the week. See?! Crazy! We had a nice brekky at another little spot before mum and I met a different cousin in the park. I bought her girl's an ice cream each and it was so hot out they melted all over the place by the duck pond. It was pretty funny!
Love you cuties!
Ice cream EVERYWHERE!
We had a few laughs and a brief afternoon visit with nana too. She remembered us today. Next week I'll be on adventure by myself mostly. I bought mum a one way flight on a local airline so she can spend more time here with nana then meet me in Auckland a couple days before we come home. I'm looking forward to it! Have some fun stuff planned.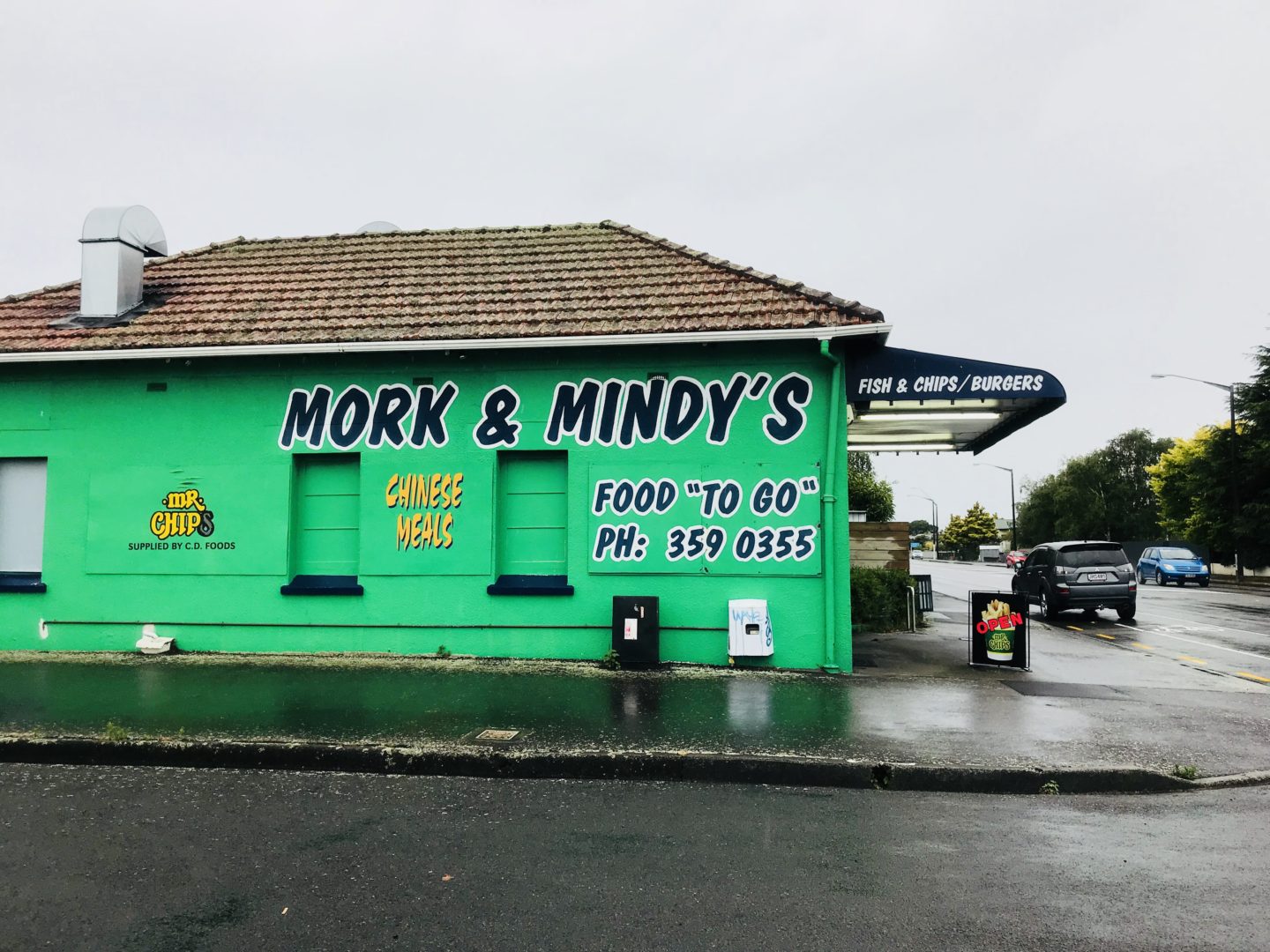 Tonight for dinner we had fish & chips from Mork & Mindy's and MY GOD THEY WERE GOOD. They're best when wrapped in paper. When I was a kid they were wrapped in newsprint. That would never happen now! New Zealand 'fush & chups' are so fresh and delicious, it's hard to explain but they're just so GOOD. We ate heaps with lots of laughs and had a nice night at the house.
The best looking dinner package
SO YUMMMMM
Tomorrow we drive out to the coast. I can't wait to be back there. It's incredibly beautiful. Everything here is stunning. Another cool thing about New Zealand is how the air smells. It's fresh, sweet, and exotic after a good rain. There's a storm right now so hoping it clears up by morning!
LOVE FROM NEW ZEALAND!
I THINK MUM IS HAPPY!