Sean and I went on a date for the first time in ages. We walked about 4km to and from Geary Ave to check out the Geary Art Crawl.
The whole area was alive with music, art, and eats. We sat in the grass to watch a performance by Seastill Music, Fezz from Occupied VR's latest project. The light and sounds were elevated by the train shaking the ground as it went by. There were some really rad light shows by Matt Mansion too, aka LED Daddy.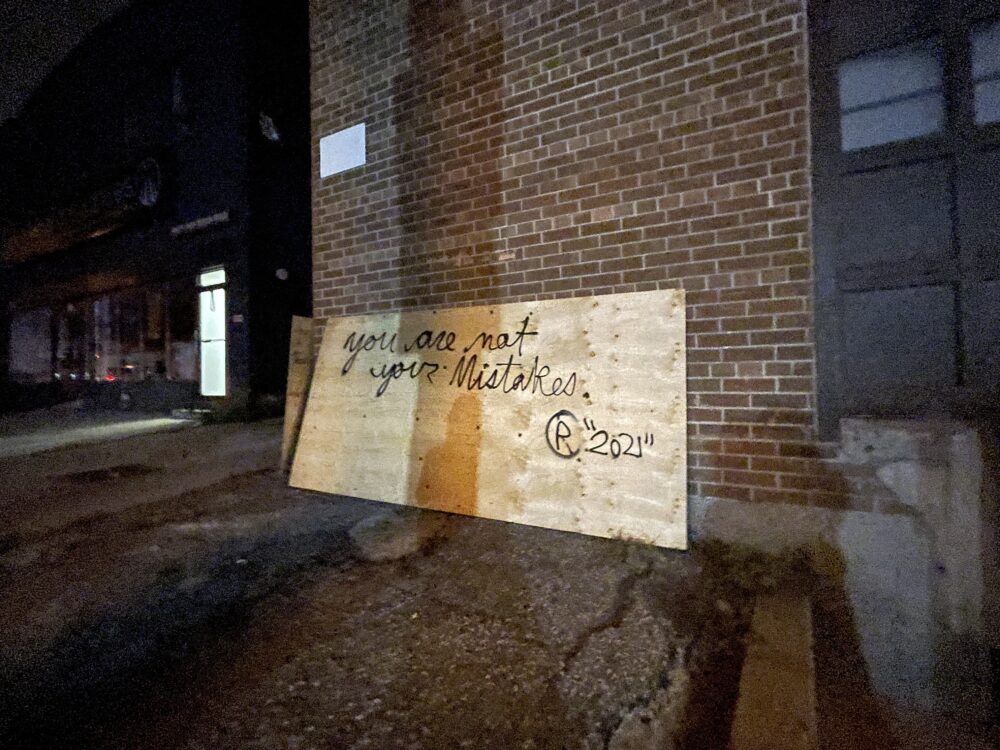 I've seen this tag a few times around the city, "you are not your mistakes". I like it. The funny thing is, as I waited for someone else to take a photo of the sign, Sean pointed out that someone was in the alley…making a mistake? Haha. A dude stopped to take a wee and I wasn't going to take a pic but it was just too perfect. See photo. ?