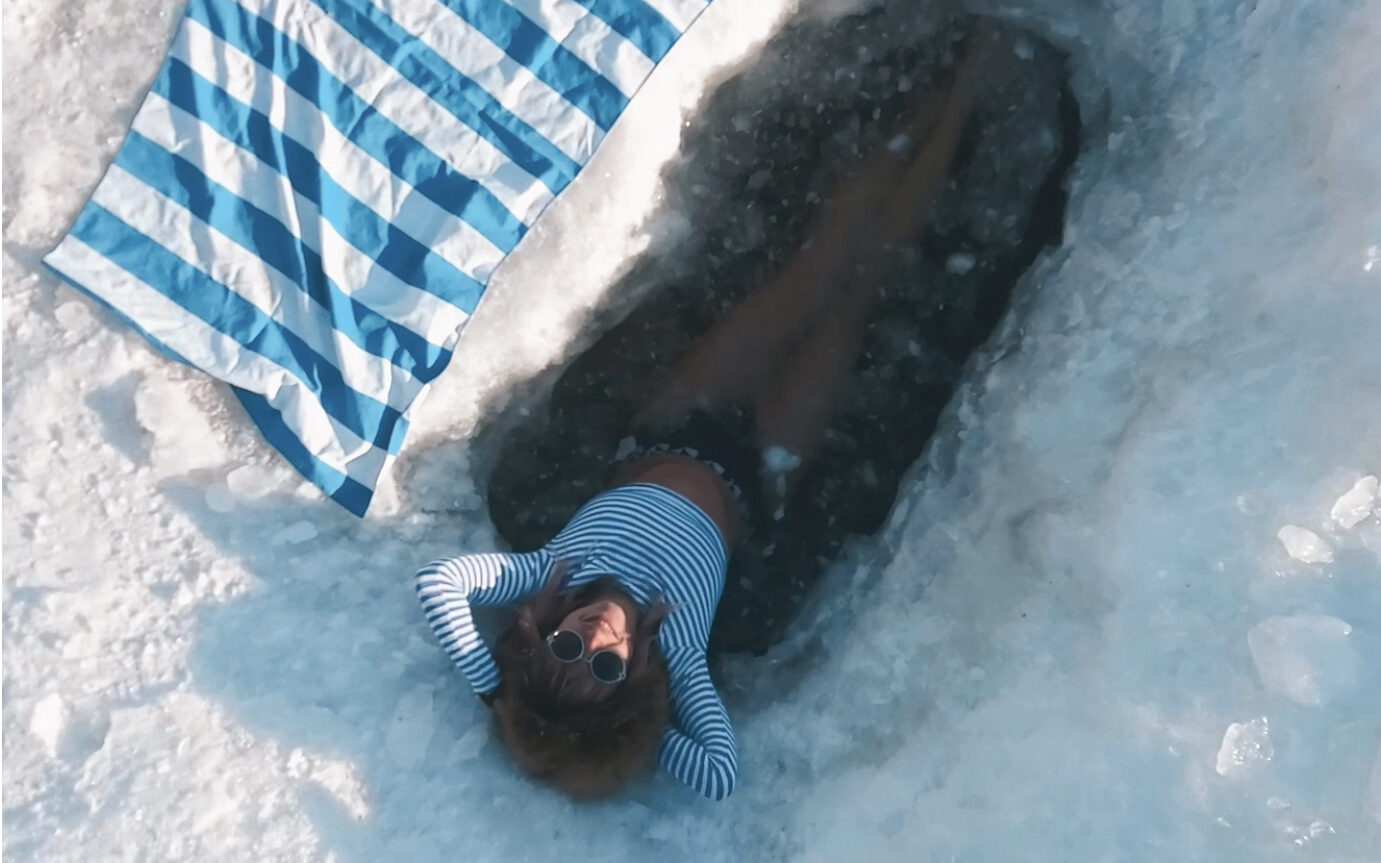 Yesterday we had an epic day of outdoor adventure with Pat & Miranda at their cottage. Sean has been really into Wim Hof breathing and cold plunges for the last year. Some benefits of cold therapy are reducing inflammation, swelling, and sore muscles, improved quality of sleep, more focus, and improved immune response. To read up on it, check out wimhofmethod.com. If you can tough it out for a few minutes, you'll feel AMAZING after.
Sean filmed this with a drone and it turned out so good.
Watch the video on Instagram here.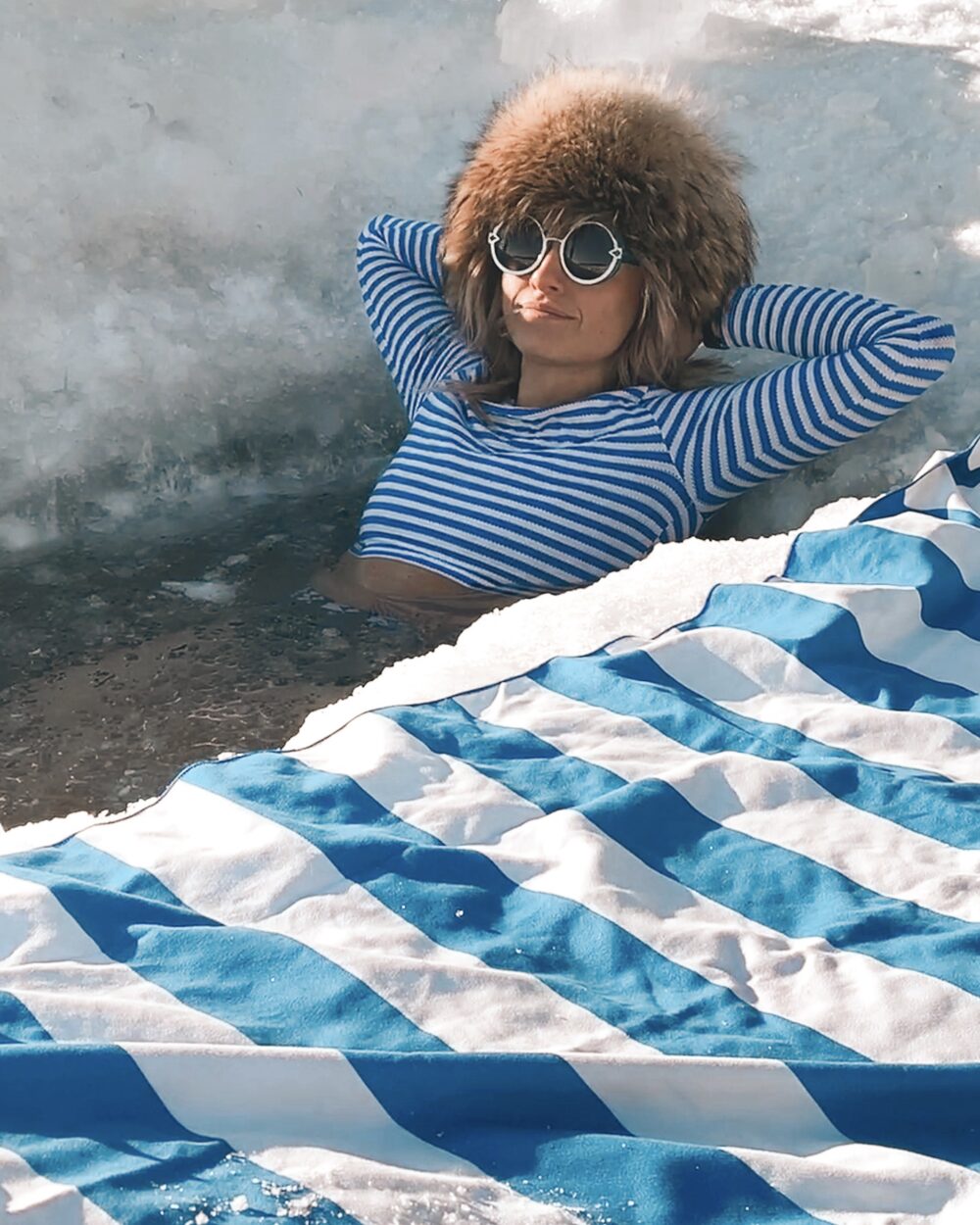 Pat had to break the ice with an axe before we could go in the ice hole. He went first for about 2 min, then me for about 1.5 and Sean too. The temperature outside was about -6 and the ice water was VERY VERY COLD.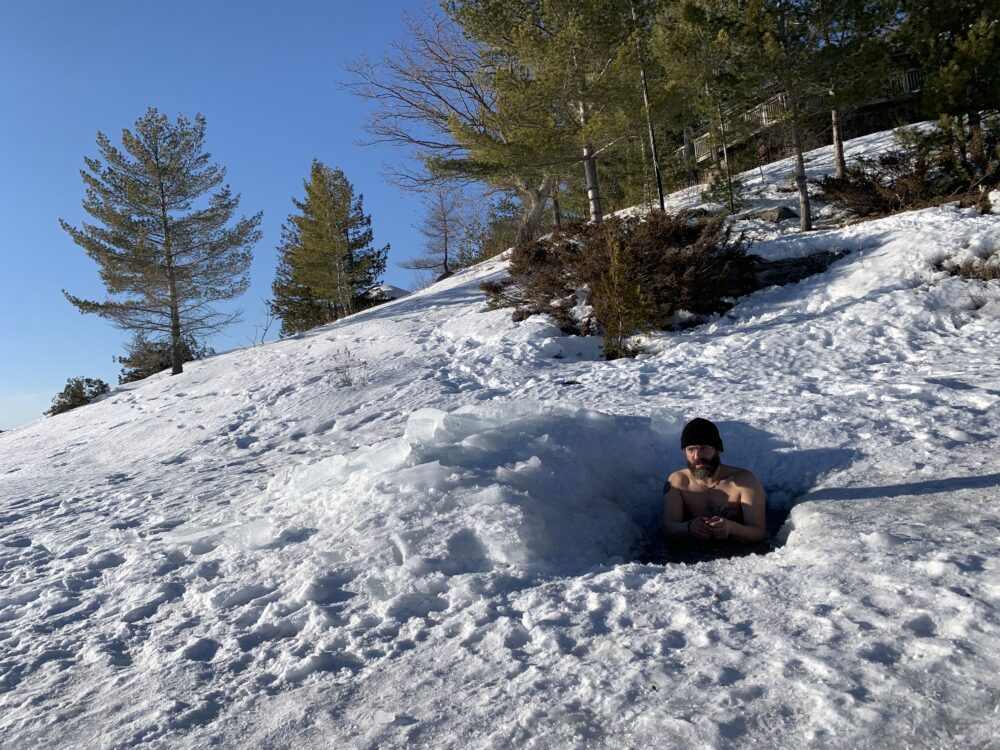 Felt so energized after going in the cold water. I'm gonna try and go in our ice bath at the cottage a few more times this week. I find it really helps with arthritis in my arm and sore feet.
Here's to a great week!