I've been asked about CBD a bunch over the past few months so I've finally put down some thoughts. This post is IN NO WAY medical, I am not a professional, this my personal experience. You should 100% consult some kind of professional before trying something for medical purposes. You can't go wrong with someone who can tell you the difference between cbg and cbd, and their different medical uses. On the other hand, if you are already familiar with the cannabis plant or have been self-medicating for some period of time, you'll enjoy this!
The photo above is from Sugar High Love Stoned and I bought the sweater while I was writing this post. ?
I've tried a bunch of products and these are my favorites. There are HEAPS of products out there, my recommendation is to get any cannabis product from somewhere credible or recommended by a trusted friend. If you are using CBD for a specific reason such as your an athlete, then I suggest you go to aethics for specialist products.
A lot of beauty, health, food products are coming out claiming to have cannabis or CBD, where it could be low-grade CBD or hemp seed oil. You can also get help derived CBD products, which can be confusing. My friend Ama Scriver wrote a great piece on cannabis and the beauty industry for healthline.com here.
CBD To Calm Down + Focus + Sleep
Product: Small gel capsules, each with 8.5mg of CDB and 0.3mg of THC. You can find them at Nova Cannabis on Queen, OCS, or through your accredited Licenced Producer. They look like mini Advil.
Thoughts: These are great. The THC content is pretty low (0.3mg) so they don't make me high, just relaxed. I find they're good when I want to sit down and get work done. Also good for social situations that often give me anxiety or doing activities at home, they're good anytime tbh. Sean and I have been taking them for a couple of weeks.
Product: I ordered a Juul starter kit with the vape and 4 pods from vapevine.ca a couple of months ago. My friend uses a vaporizer to smoke cannabis and she told me that she loves it. There are quite a few different types of vaporizers so if you want to check out vaporizers for sale today, you'll certainly have a lot to choose from!! I was keen to try cannabis in the vape and found pods available in Canada from Birch & Fog. They have both CBD & THC. I ordered Charlottes Web, a non-psychoactive, 280 mg CBD Juul compatible pod.
Thoughts: Cool. Kinda like CBD micro-dosing. Handy to have around, not super strong. I love my Juul and keep the CBD pod around for a little dose of chill throughout the day.
Twisted Extracts CBD Jelly Bomb
Product: Fruit gummy with 8 x 10mg doses of CBD. They come in pineapple and peach. They're currently sold out on Birch & Fog but you can use this link for $10 off your first order from mykush.ca.
Thoughts: These are good! Tasty little lego-like brick with 8 squares. Each dose is 10mg CBD. Good for pain management, sleep, or if feeling stressed.
In France, we found a CBD shop near our place and got some dried flower. It looks and smells like regular cannabis (w/ THC) but it won't get you high. Cannabis is not legal in France and we were there for 8 days so this was a nice substitute.
If you're keen to try CBD dominant strain, Leafly has a list of their top 10 as voted by their community here.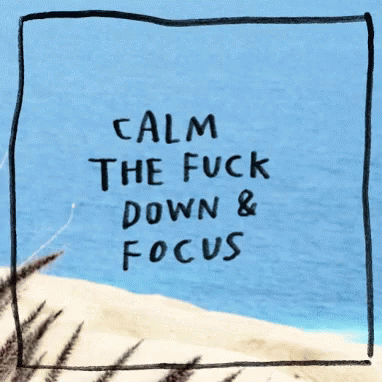 CBD For Skin, Aches, Pains
Product: Highly concentrated, vegan, handmade topical cream you can put anywhere on your body. It has a light scent of shea butter and contains 50ml medical grade CDB isolate. Also contains grapeseed extract, vitamin e, avocado oil, jojoba oil, and apricot kernel oil. Good for anti-aging, scars, pain relief, or sensitive areas.
Thoughts: I am obsessed with this cream, it's so good. Not smelly, feels great on the face. I like to put it on at night and use my jade roller & gua sha. I find it also reduces inflammation in my carpal tunnel. You can also check Gua Sha Tools for Face.
Product: This stick is for all your aches and pains. It smells like Tiger Balm and contains 30mg CBD in a 2oz rub on balm. It includes all natural ingredients, is paraben-free, cruelty-free, and THC free.
Thoughts: Ordered this from Birch & Fog. I have been rubbing it on my feet days where I did a lot of walking and it calms them down to calm them down. Also neck, shoulders, hands. It's also good for aches, pains, arthritis. You can rub on the stomach if you have cramps. It does smell like Tiger Balm so I only use it at home. Do not put near eye area!
---
Over the last year, I've been prescribed cannabis and CBD for my shoulder (collarbone) and previous injuries. I also like CBD oil for pain/anxiety/sleep but I haven't quite got a favorite one yet. I'm keen to try some of the products from Calyx Wellness.
You can be referred to a cannabis clinic by a doctor or visit ocannabisclinic.com to make an appointment to speak to a nurse via video chat. The clinic will register you with a Licenced Producer (LP) and you can order products directly from them online.
If you have any questions please ask an expert or me, and if I don't have the answer, I'll find it for you. ??