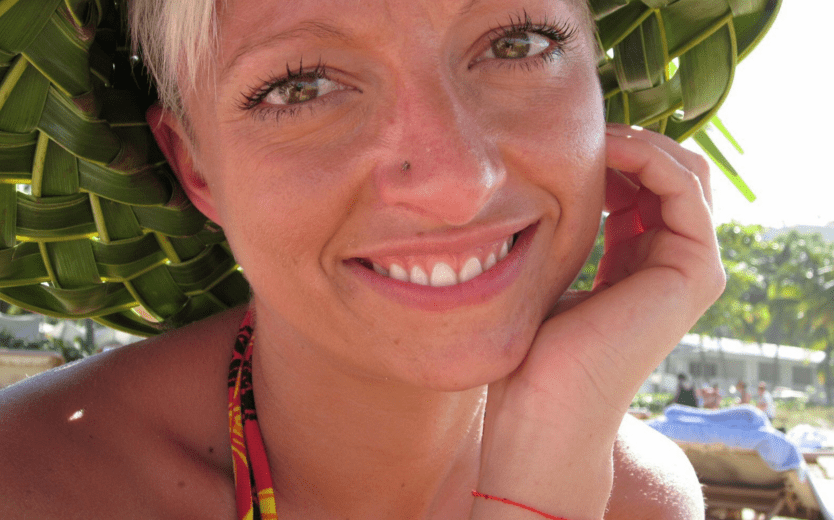 As winter starts to creep up on us I find myself looking back through old blog posts of my travels. I'm keen to book a trip for Sean and I for a little R&R under the sun early 2016. I'm thinking Dominican Republic, Cuba, or Costa Rica. I'm dying to feel sand on my skin and salt water in my hair! ??
Over the last few years I've been to Thailand, Mexico, Puerto Rico, and LA during the winter. I absolutely LOVE to travel but preparation is key if you want to have a good time for example, a travel shoe bag is a must for me and I don't travel without them. Also, if you don't manage your money right, it can be expensive. Up until a few years ago I didn't even have a credit card because I was still paying off my student debt from school. Having a card with travel rewards was really important to me. I want to get something back through my purchases!
I would rather take a great trip in the winter to boost my inspiration and pay it off my credit card, than not go at all and let the winter blues get me down.
You never know what's going to happen, YOLO!
I've partnered with a Capital One Canada one to tell you about their new and improved line of Capital One Aspire Travel MasterCards. There are two to pick from that both offer great travel rewards and benefitsdepending on what you're looking for. Here's a quick summary and my fav features of each.
With this card you can book the hotel, airline or rental car of your choice, then redeem your reward miles to cover these travel expense and even pay for the taxes using your reward miles. There are no blackout dates or hidden fees. You also get 2 reward miles for every $1 on all purchases and can earn a $400 bonus in travel rewards when you get a new card.
Once you spend $1,000 on purchases within the first 3 months, you earn a one-time bonus of 40,000 miles, that's $400 in travel! There's no limit to the mines you can earn either so start shopping! A couple other great Travel benefits include Travel Emergency Medical and Trip Cancellation insurance. I've stressed it before, never leave home without travel insurance!
With the Aspire Travel Platinum MasterCard, you get travel rewards on every purchase and there's no limit to how the amount of miles you can earn. There's a one-time bonus of 10,000 miles – equal to $100 in travel – once you spend $500 within the first 3 months. There's also Platinum MasterCard benefits, including Travel Accident insurance, and Baggage Delay coverage.
This photo was from a day sailing trip to Tortuga Island while surfing in Costa Rica. I would love to go back there! It was one of my fav trips and went there all by myself. I flew into San Jose and took an all day bus, ferry, then another bus to my destination, meeting all kinds of people along the way. I love that feeling of adventure you only get from exploring a new destination.
I'm dying to get on a plane and explore something new! I'll be sure to document my travels, wherever they may be.
If you've got any questions please visit this link to learn more or apply for a Capital One Travel Mastercard. Where will you travel to next?
With love,

* post sponsored by Capital One but the story and wanderlust is all mine!