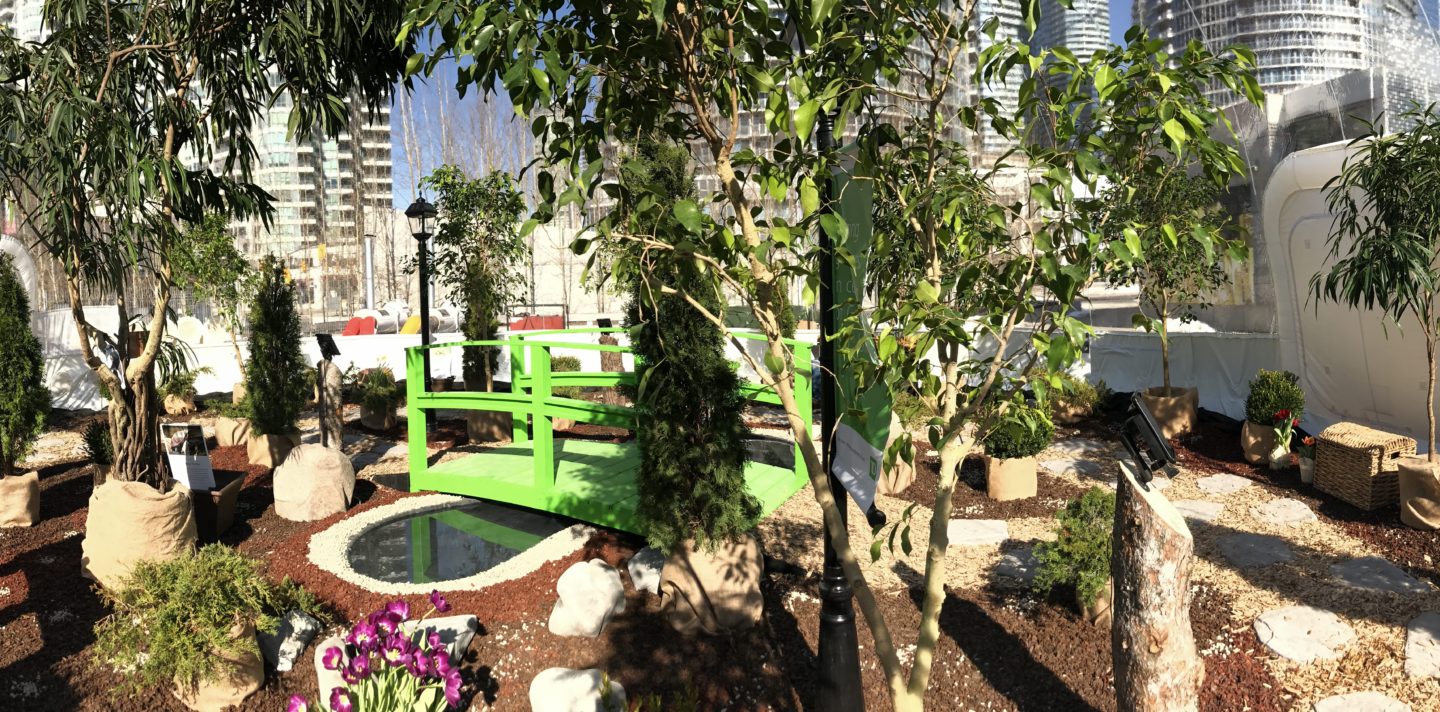 This post is sponsored by TD and the TD Common Ground Project.
Earlier this year I joined TD at The Harbourfront Centre on one of the nicest days in February to kick off the TD Common Ground Project. In recognition of Canada's 150th this year, TD has joined forces with local organizations to help create a legacy by revitalizing over 150 green spaces to bring us all together. ?????
---
---
How It All Started 
Last fall, TD invited organizations across Canada to apply for funding from the TD Friends of the Environment Foundation as a part of the #TDCommonGround Project. Now, they've picked 150+ local community‑driven initiatives to receive funding and help their goals become a reality.
Projects range from science projects to trail building and heaps more including a new pedestrian walkway to Waterloo Park (Waterloo), improvements to an outdoor public library and rec space in Halifax, a 4.6-hectare green area in Montreal, and an outdoor celebration area & pollinator habitat right here in GTA (Scarborough). Learn more about individual projects by visiting commongroundproject.td.com.  ?
---
City of Toronto: The TD Pollinator Engagement Centre @ Morningside Park
The Toronto / Scarborough flagship piece focuses on the revitalization of Morningside Park and they're already planning!
The park is an Environmentally Significant Area (ESA) and the new engagement center will feature an outdoor classroom and community celebration area, as well as a pollinator habitat. GTA residents will be able to go to learn about the park, attend the annual festivals, go to weekend seminars on local plants, and take part in stewardship programs.
Schools who visit the park will learn about Morningside Park and its connection to the Scarborough community as well as pollination and how pollinators relate to the natural systems of the park.

---
I love this initiative and I'm so happy to be working on another great project with TD.
I'll keep you posted about the project as it goes on over the next 6 months. If you'd like to learn more visit commongroundproject.td.com  and follow the hashtag #TDCommonGround to see what we're up to! ???


In partnership w/