What a difference a week and some sunshine can make! MY GOD. Also, thank you to all who read and commented on my post about anxiety. We all go through hard days and I want you to know I feel it too. I'm a human just like you!
Loving the weather this week. Have spent a good chunk of time at the house writing and getting things done. I've also been biking everyday and done some yoga. Feels so good!
On Tuesday Keri (@keriblog) and I gave our home patio a HUGE makeover. I loaded up on plants at the Walmart sale and picked up a few cushions, lights, etc. They're so nice! I'm in love with the new look and feel.
Thank the sun gods for LESS RAIN, FINALLY.  This 'Double Rose' shirt is my new fav I picked up last weekend at the Skinny Sweats pop up (Toronto designer!). I love it so much. I'm inspired to make similar ones with my face on the tatas and some emojis, haha.
Yesterday Lauren (@laurenonizzle) and I went to the afternoon Blue Jays game and rode around on our bikes after. We both have Schwinn cruisers from Canadian Tire so we are SCHWINN TWINS. SCHWINNING.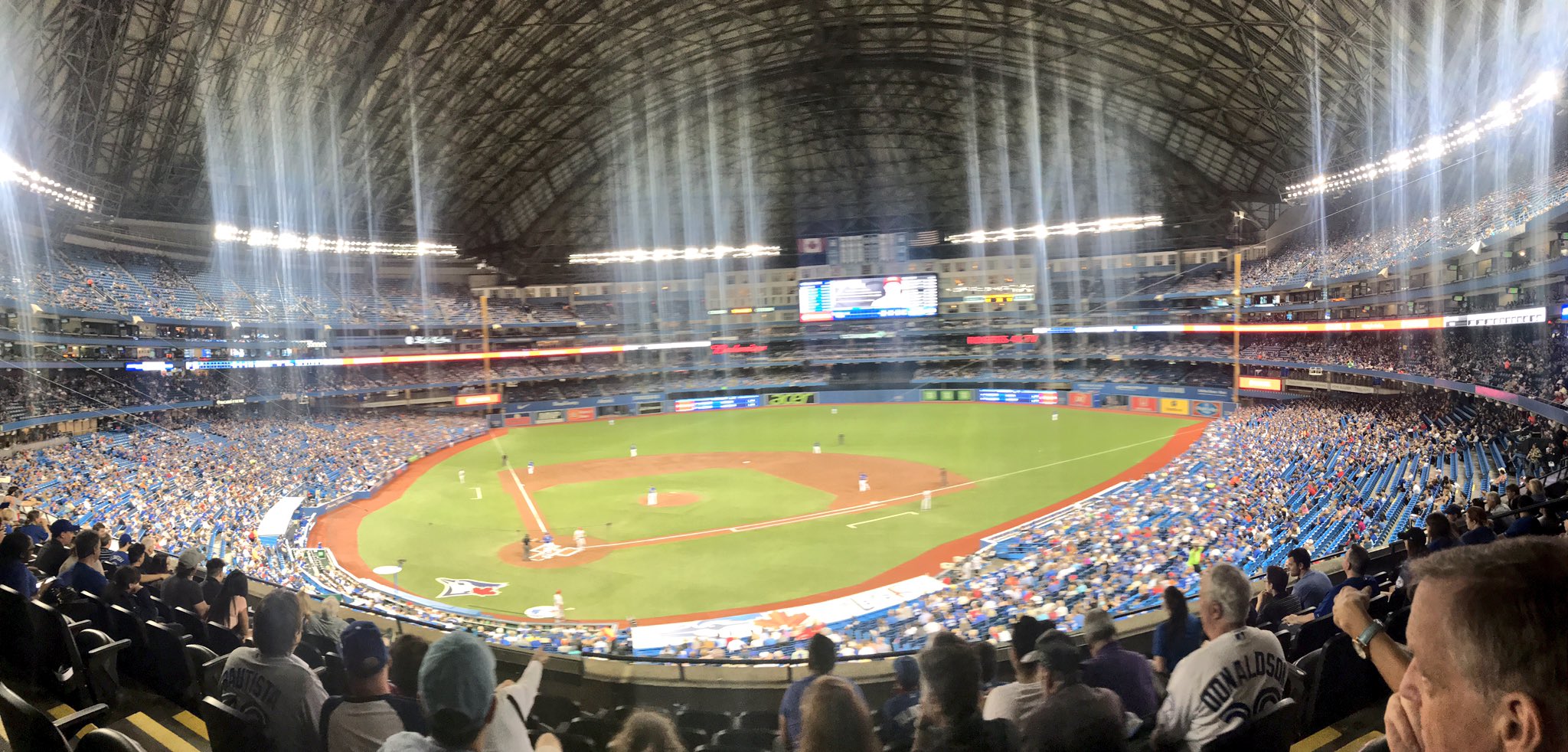 ---
Have some really fun and exciting work coming up the next couple months and I'm excited to share with you. It feels so incredibly cool to be doing work I love. Tonight dad is coming over to shoot a project for Father's Day.
Sending sunshine your way!