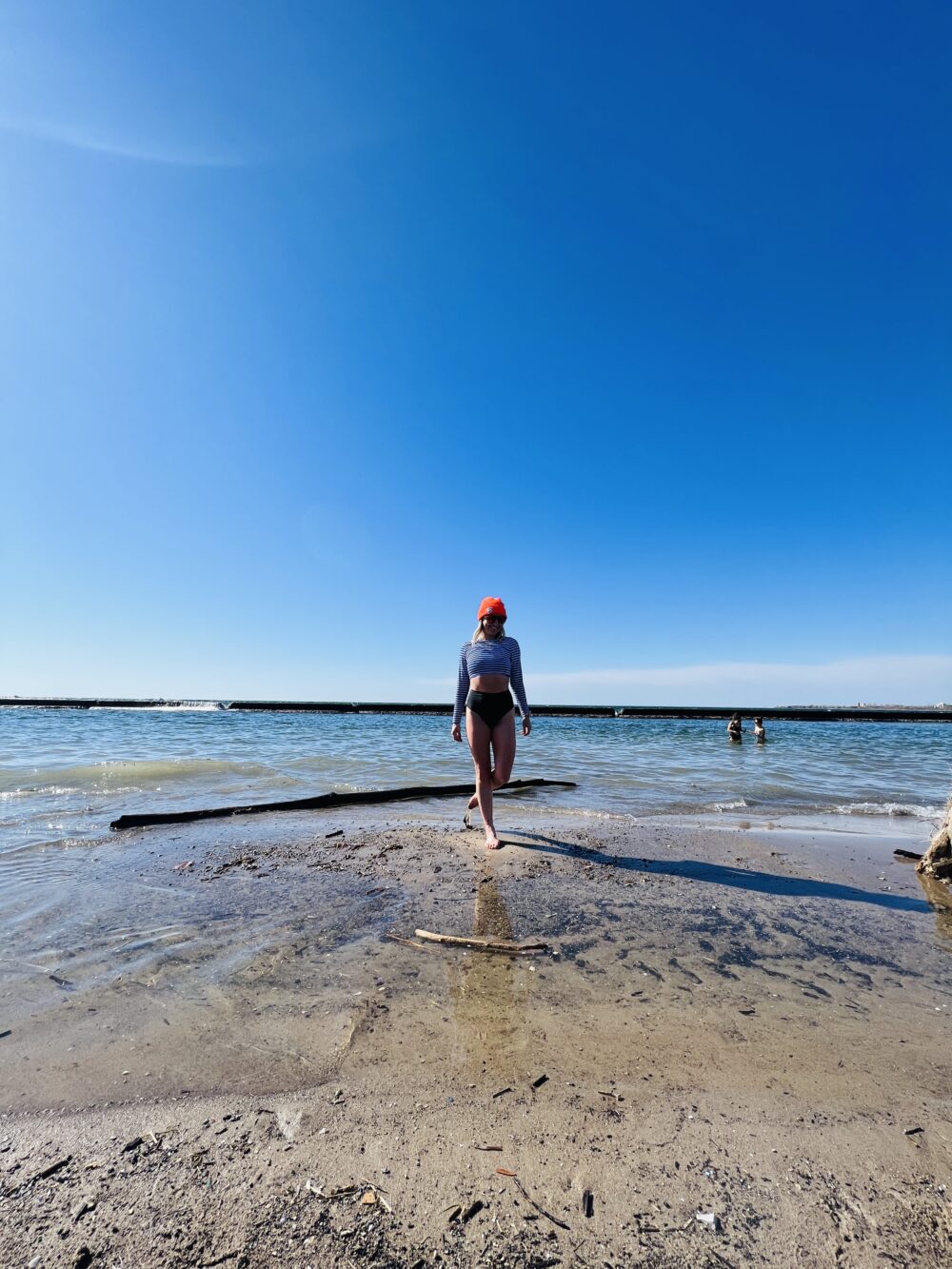 On Saturday, April 1 at 10 am, Sean and I hopped in the car, drove to Budapest Park, and went in the lake with 20+ people. SO FUN! The cold dip was hosted by my friend Meghan Yuri Young x Soho House Toronto x Othership. The water was cold (obviously) but the sun was shining and the sand felt warm on my feet. We started with breathwork led by an Othership Guide, did 2 min in the lake, then had coffee and hung out at the beach.

On the way there, I got a notification from the Co-Star app that said 'Being yourself is exhilarating", what perfect timing! I've been leaning into trying new things and honestly, it's so much fun.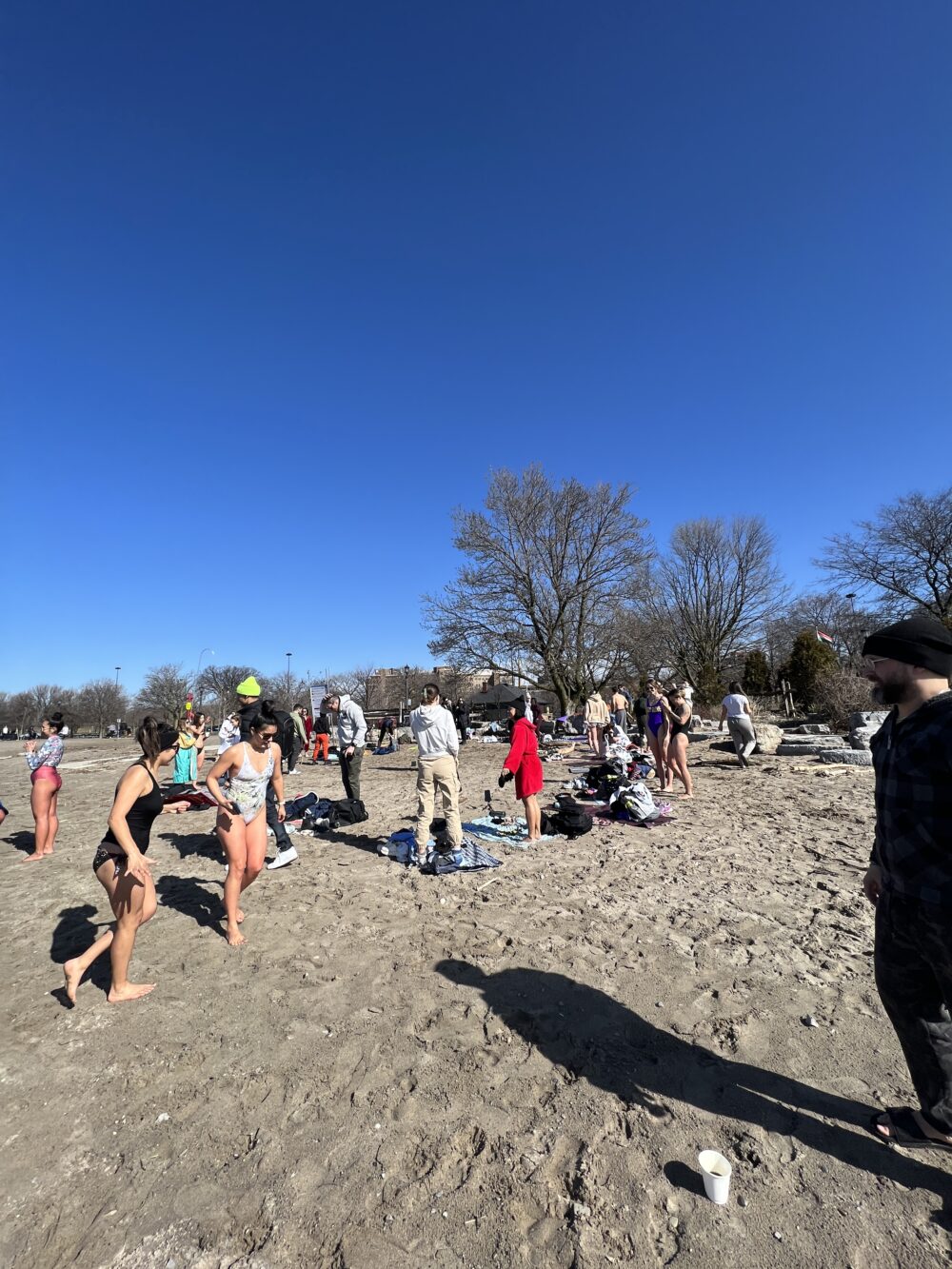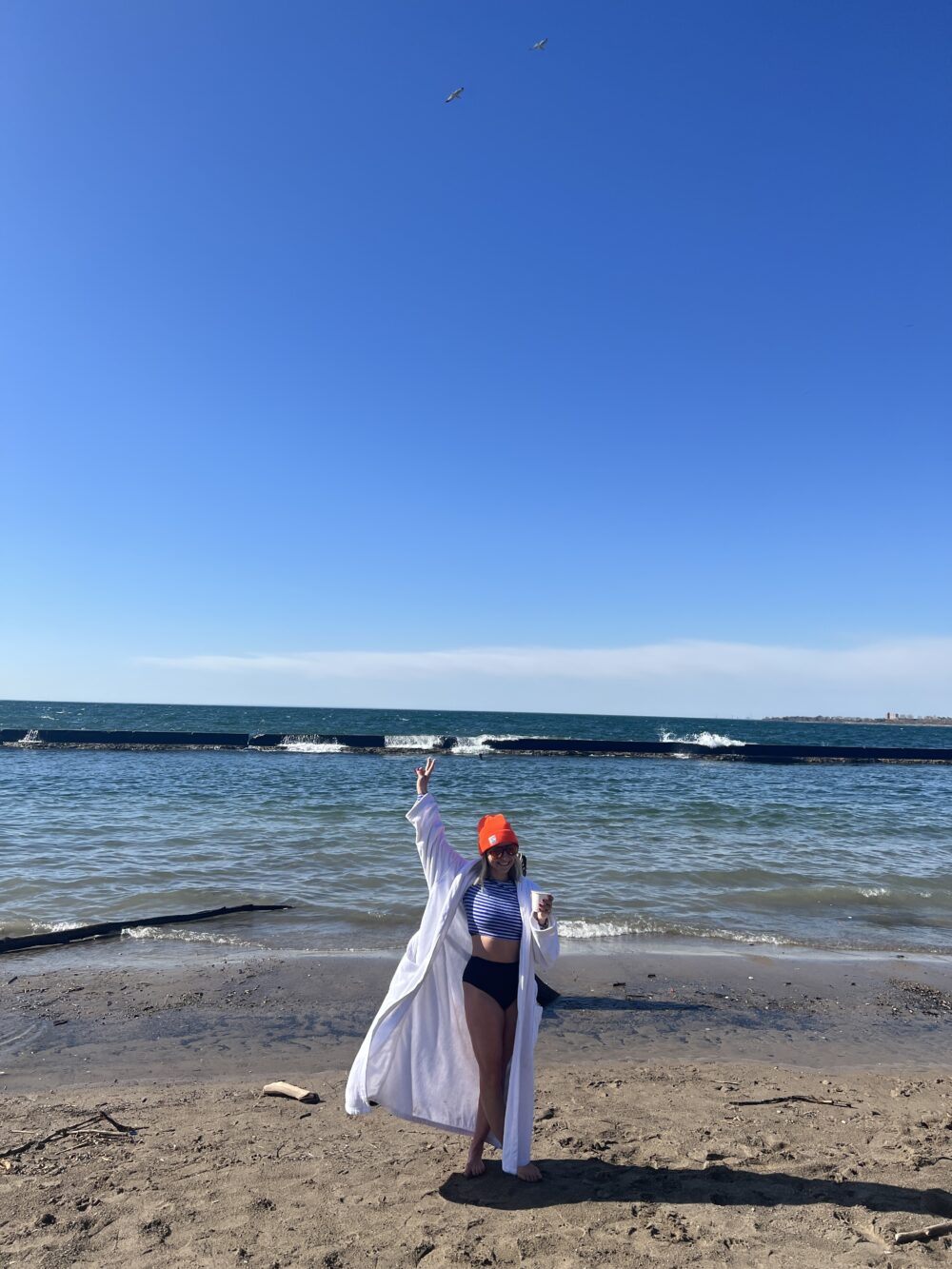 When we got home I walked over to Lucky Tiger Vintage at Lansdowne for their first-ever bin sale. I waited about 45 mins but it was totally worth it. Everything was $5-20 and I came home with a huge bag of goodies. 🤗
10/10, a fabulous day!