Today we had an adventure and went to visit Talia & Nelson at their cottage. I dressed for playing outside and it was a beautiful day.
Around this time last year, we spent a night at their place and went snowmobiling. We even drove snowmobiles to a lake-side restaurant and ate inside. Inside! It was the last weekend before the pandemic hit.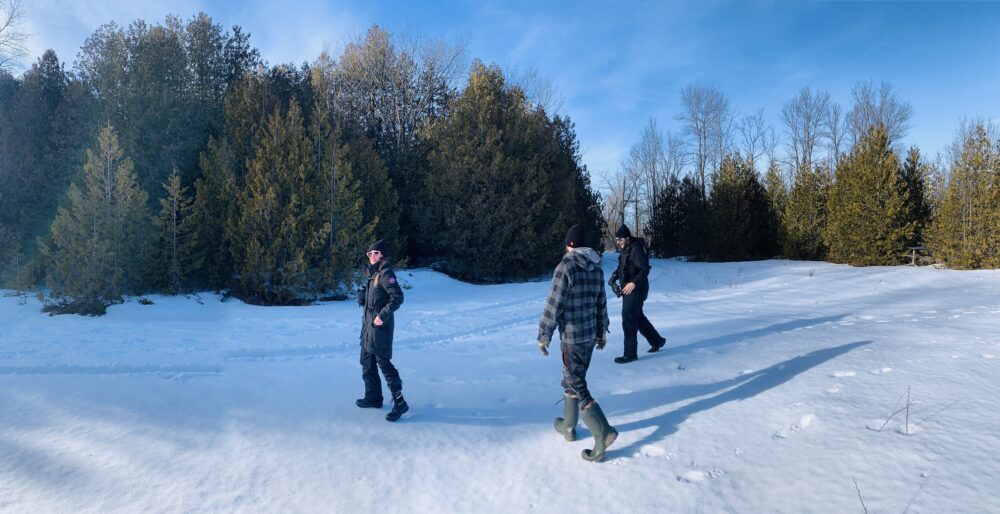 It was so mild today, I even unzipped my jacket for part of the walk. Nelson & Talia showed us all the targets they have set up for shooting. I'd never shot a gun until this day but it was the right place and time. Nelson turned to me and said "Casie, you're up!" and carefully walked me through it. I'm not a gun person by any means but at this moment, I felt safe and decided to give it a try. Proud of myself, I was pretty good at hitting the target!
Feels good to spend the day outside enjoying winter, making the most of each day. We drove back to the cottage as the sun was setting.